18 Oct 2021
Abundance and Health - Meet Neutrient and Take your nutrition a big step further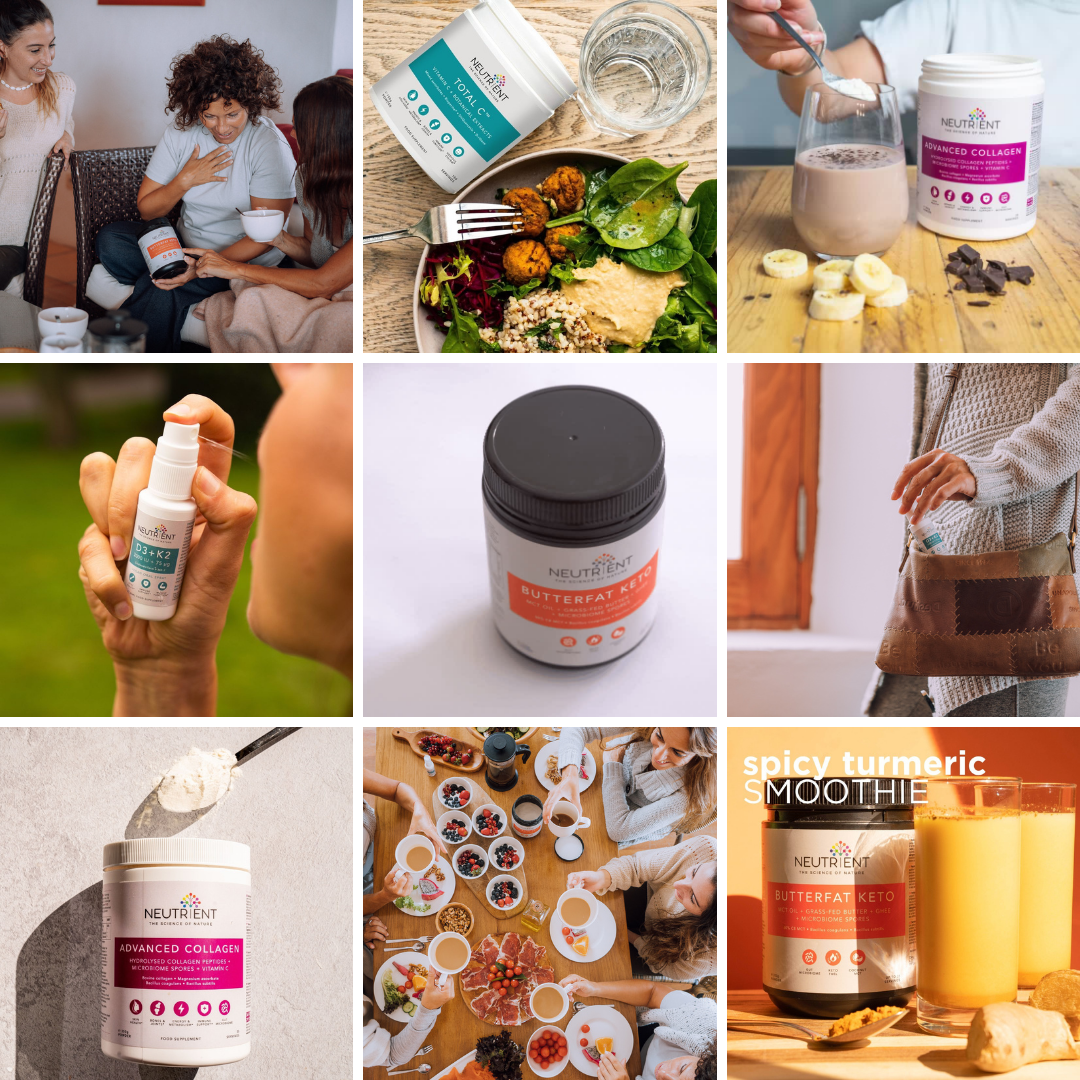 Take your nutrition a big step further with Neutrient - Where science and holistic approach joins to support the health connoisseurs of the high street
The search for ways to help proactively support the immune system and overall wellbeing is at an all-time high. More people than ever are seeking out the very best over the counter vitamin supplements and health food products to give the immune system a helping hand and support skin from within.
Abundance and Health distribute innovative, evidence-based food supplements that employ the latest scientific research, working on a cellular level, to deliver the very best quality and efficacy.
Over the past 18 months vitamin D, vitamin C and glutathione have received an unprecedented amount of media attention, with record sales reported throughout the world. Abundance and Health, experienced a sharp rise in demand for the iconic Altrient liposomal vitamin C and Altrient liposomal glutathione which have long been a pharmacy favourite.
In 2018, Founder and Director of Abundance and Health, Jonathan Orchard began developing a new food supplement brand NEUTRIENT that delivered everything he had ever looked for in a health supplement range; clean, pure and potent nutrients combined with synergistic botanical extracts designed to be fast, effective and bioactive.
All Neutrient formulas take supplements a step further with sophisticated, multi-tasking, well absorbed, premium quality formulations to capture the healing potential of botanical
phytonutrients.
Spotlight on D3K2
See their D3 K2 High strength, certified vegan oral spray with MCT carrier as oil - 150 sprays in a bottle which makes this formula the ultimate value pack for pharmacy shelves.
Pure, clean formula with minimum number of active ingredients which supports consumers at a cellular level and saving on our logistics and supply chain of raw ingredients.
Advanced Collagen
Their collagen formula if developed first on the market heat stable microbiome.
Our formulas do not contain fillers, binders, regulators, stabilisers flavouring or excipients.
Environmental consciousness is important to the organisation and is actively searching to find more environment friendly and sustainable solutions from supply chain and logistics to reducing further carbon footprint.
Proudly supporting ECOTREE INTERNATIONAL since 2019 and with this the European biodiversity and offsetting carbon footprint.
For more information view www.neutrient.com and for distribution enquiry contact szilvi@abundanceandhealth.com
Meet us at www.pharmaplace.co.uk and www.abundanceandhealth.com also available from UNIPHAR IE