BD Rowa™ Pickup is now available for automated collection of medicines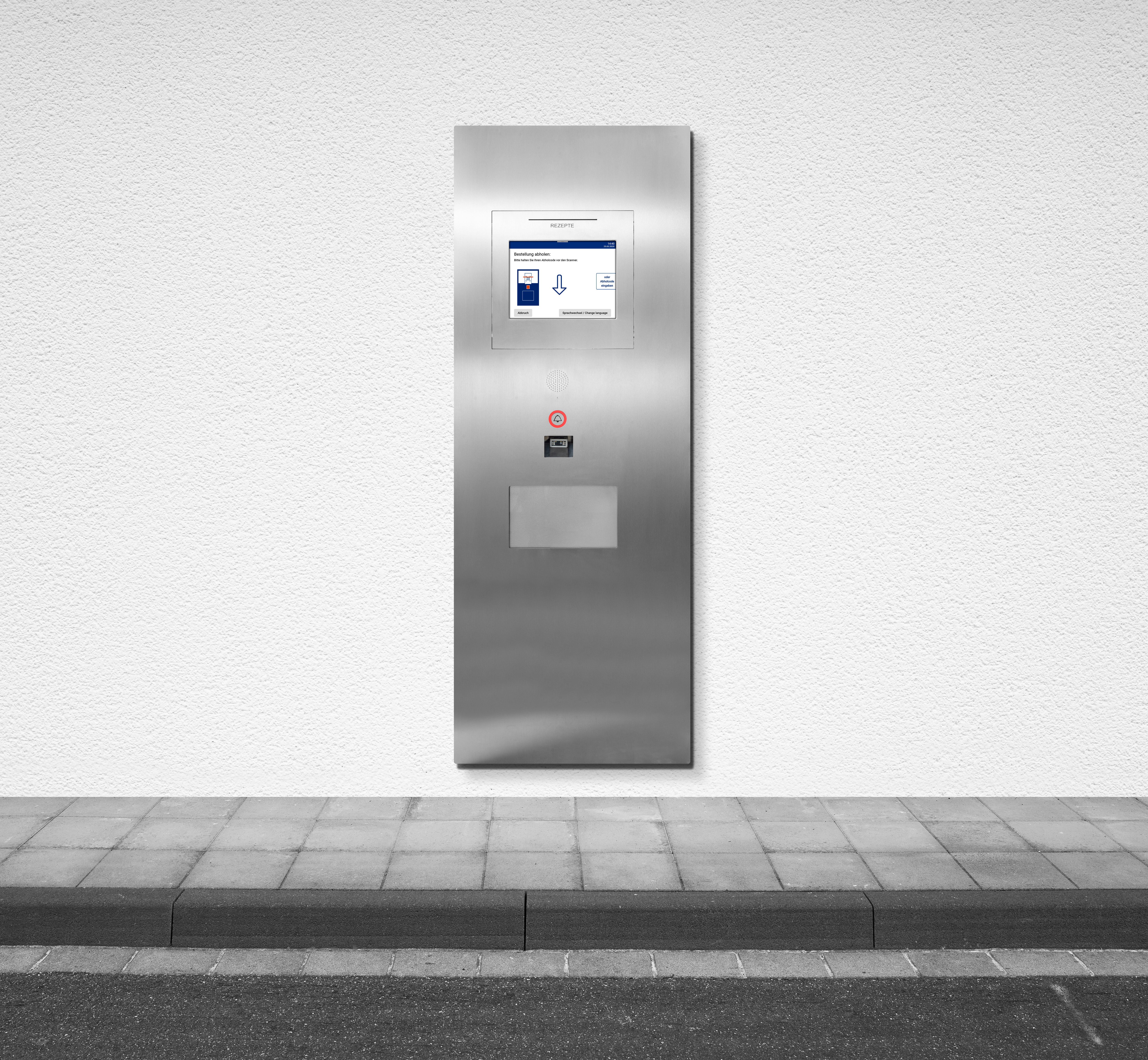 Pharmacies can install a BD Rowa™ Pickup terminal on an outside wall or in the pharmacy area, with a connection to either a BD Rowa dispensing robot - for example, to collect owings or repeat prescriptions.
"Over the last 18 months we have noticed an increase in enquiries from our customers and potential customers about our BD Rowa™ Pickup terminal for pharmacies, particularly since the successful launch in mainland Europe," explains Joshua Akin-George, Sales Leader Northern Europe at BD Rowa™. "The wait is now over and we are pleased to say the BD Rowa™ Pickup terminal is now available in UK and Ireland."
BD Rowa™ has already installed the terminal in countries across mainland Europe, which have received initial positive feedback. The BD Rowa™ Pickup is connected to the BD Rowa™ dispensing robots used in the pharmacy. A patient can now place a prescription with their pharmacy and collect their medication at the Pickup terminal. The pharmacist will process the prescription as normal, labelling the medication and placing it in a labelled package, return the completed order to the robot, where the pickers then store it in a Pickup designated area. In the meantime, the customer receives a 'pick up' code by e-mail and can use this personal code to collect their medication at the terminal.
The terminal is connected via the BD Rowa™ Pickup Cloud. The specially developed platform enables the coordination of the pickers and takes over the communication with the web shop, merchandise management and the picking machine used. The BD Rowa™ Pickup terminal is available now and can be requested via the local BD Rowa™ sales department.
https://vimeo.com/469776027