14 Sep 2021
BeautyPro enters the £1bn face serum category with launch pre-orders of over £1.2m in retail value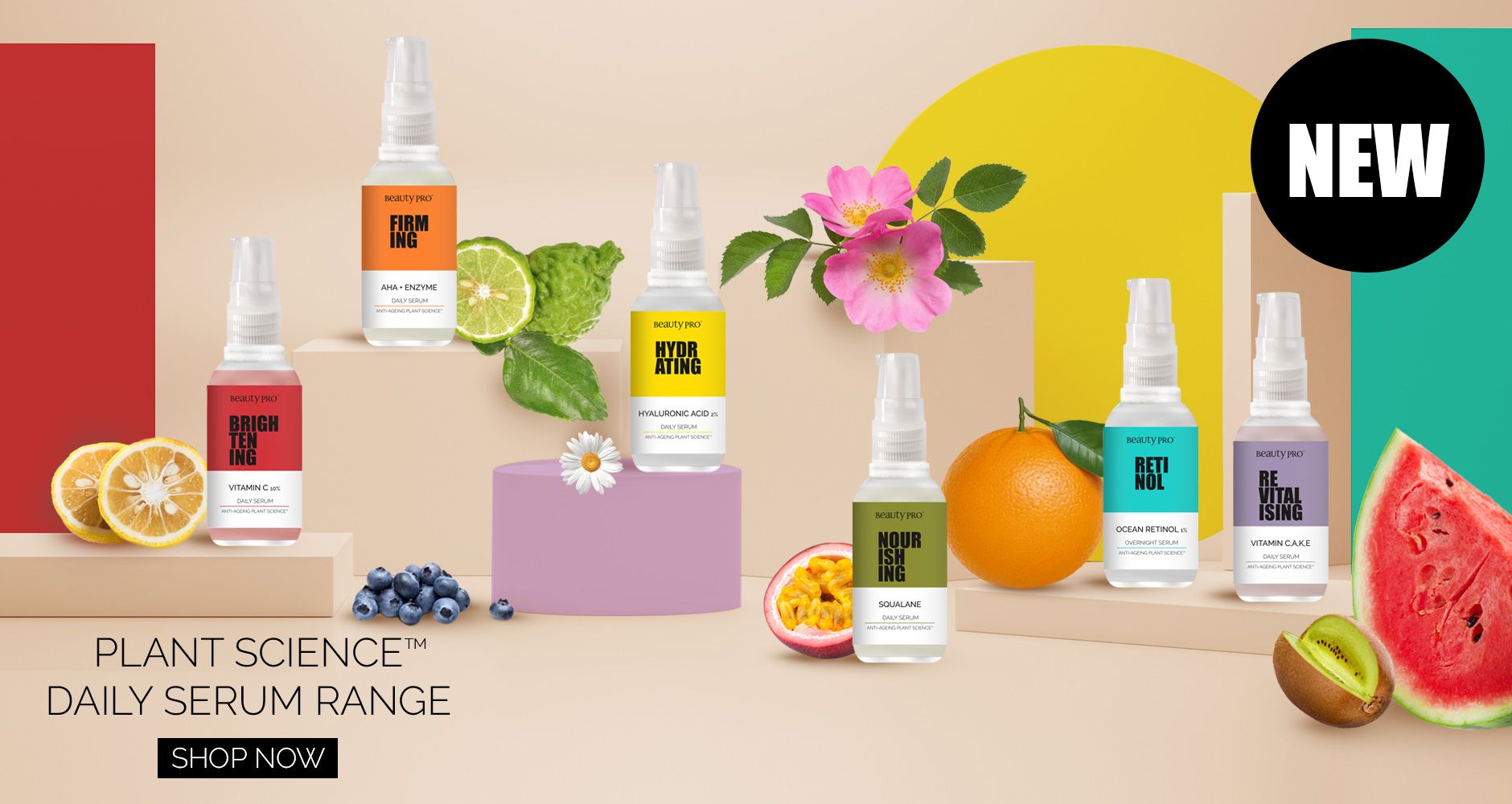 With the face serum category valued at £750m in 2020 with expected growth to hit nearly £1bn by 2024 (2020 Mintel Data) it is not surprising that brands entering this category are looking for their unique message in a fast growing and congested space.
The launch of BeautyPro's innovative range of plant based serums marks an exciting new chapter for the British beauty brand that's been leading the face sheet mask category for years.
The first six products contain relevant, go-to ingredients that consumers want but with the difference being unique and powerful active plant-based ingredients. High potent extracts of Hyaluronic Acid from Soybean, Vitamin C from Blueberry, Squalene from Olive and an interesting creation of Retinol derived from Ocean Kelp form part of the range.
Each BeautyPro serum addresses a specific skin concern, giving the consumer a targeted, results driven skincare solution, coined "Plant Science."
For every sale of three serums, BeautyPro plants one tree and adopts 10 British Honey Bees, with a current tally of over 15,000 trees and 400,000 bees.
Kind to the environment, the water free formulas have ingredients that are responsibly sourced from world heritage sites and eco-farms, even the packaging is printed with vegetable ink onto FSC card (sustainable forestry) while the glass bottle and clear pump is fully recyclable at home.
The entire range is fully certified by the Vegan Society and PETA.
Ibs Ansari, Co-Founder and Managing Director of BeautyPro, comments
The positive impact that serums have on skincare couldn't be ignored, we wanted to create something relevant and special while following the ethical characteristic of our brand philosophy; to use nature to its fullest, be results driven and to "never imitate, just innovate".
The entire BeautyPro family have been on this journey to create a fantastic range that resulted in an overwhelming "yes" from our existing retail partners when presented.
Special credit must go to fellow co-Founder and NPD Director, David Herdman, who has led the project and worked tirelessly to formulate with our factories in creating this truly wonderful range that has surpassed all of our expectations and already proving a best seller.
We've always had sustainability at the forefront of everything we do whilst having as little impact on the planet as possible. We have a zero air freight policy, run 100% electric company car fleet, our business is powered by green energy and a reduce, reuse and recycle company programme.
BeautyPro's NEW Plant Based Daily Serum range includes:
● Brightening Daily Serum with Vitamin C 10%
● Firming Daily Serum with AHA and Enzymes
● Hydrating Daily Serum with Hyaluronic Acid 2%
● Nourishing Daily Serum with Squalene
● Retinol Overnight Serum with Ocean Retinol 1%
● Revitalising Daily Serum with Vitamins C, A, K and E
RRP: £15 (30ml bottle), available from www.beautypro.com