31 Jul 2023
CIGA Healthcare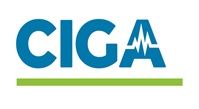 Ciga Healthcare specialises in Rapid Test Diagnostics, our wide range is sold globally, Established in 2005, family owned CIGA Healthcare Ltd. has grown rapidly over the years. Based in Ballymena, Northern Ireland we now supply a wide range of over-the-counter & professional tests to pharmacy outlets & health services under our own Suresign brand. In 2012 our subsidiary CIGA Healthcare LLC was opened as part of our expansion into the American market.
Our worldwide distributors can provide retailers with the opportunity to supply our carefully selected product range of fast selling, self-test products. Our product range can be promoted to customers as an integrated range, which provides coverage across all age demographics under one brand, Suresign. We are quickly expanding internationally with our products now distributed in over 70 countries worldwide.
We take pride in the quality of the products that we provide. CIGA Healthcare complies with European & ISO 13485 International Standards, the BRC Quality Management System Standard & we supply CE marked / FDA approved products. Our products are also assessed by independent bodies appointed by The European Medicines Agency (EMA).
With over 100 years of combined experience in the Healthcare our team has the knowledge, expertise & skills to deliver the highest quality service & products to the market. When you use one of our rapid diagnostic tests, you can be confident that you are getting great quality at a competitive price, with products that you can trust.
CIGA's brand Suresign encompasses a broad range of medical devices & diagnostic tests. We are a preferred supplier to the UK National Health Service (NHS), Health Service Executive (HSE Ireland) along with thousands of independent pharmacies & chains across the world. We also supply many leading international companies with their own brands including ASDA, Morrisons, Sainsburys, Amazon & Alliance Healthcare in Europe, Walmart in Canada & NFI (EPT Brand) in the USA.
Our success over the years has been recognised by several prestigious awards including 'UK Small Industrial Company of the Year' in the Best of British Awards, sponsored by the Sunday Times and the AMEC & The Work Foundation 'Young Marketing Business of the Year' by the UK Chartered Institute of Marketing.
For more details on our products, email us at sales@cigahealthcare.com, visit our website at cigahealthcare.com or why not follow us on our social media channels where you will hopefully have seen the exciting competition we are running where you can win £150 of our products. The draw for the competition will take place at 12pm on Monday 16th October at our stand L25, if you're in the vicinity why not stop by to see who the lucky winner is!
Exclusively for this year's Pharmacy Show we will be introducing a brand-new OTC Suresign product to our portfolio. There will be a special launch offer only available at the exhibition when you visit our stand L25 !