20 Sep 2021
Free From Awards - Tester Feedback for Scence award-winning Pure Natural Deodorant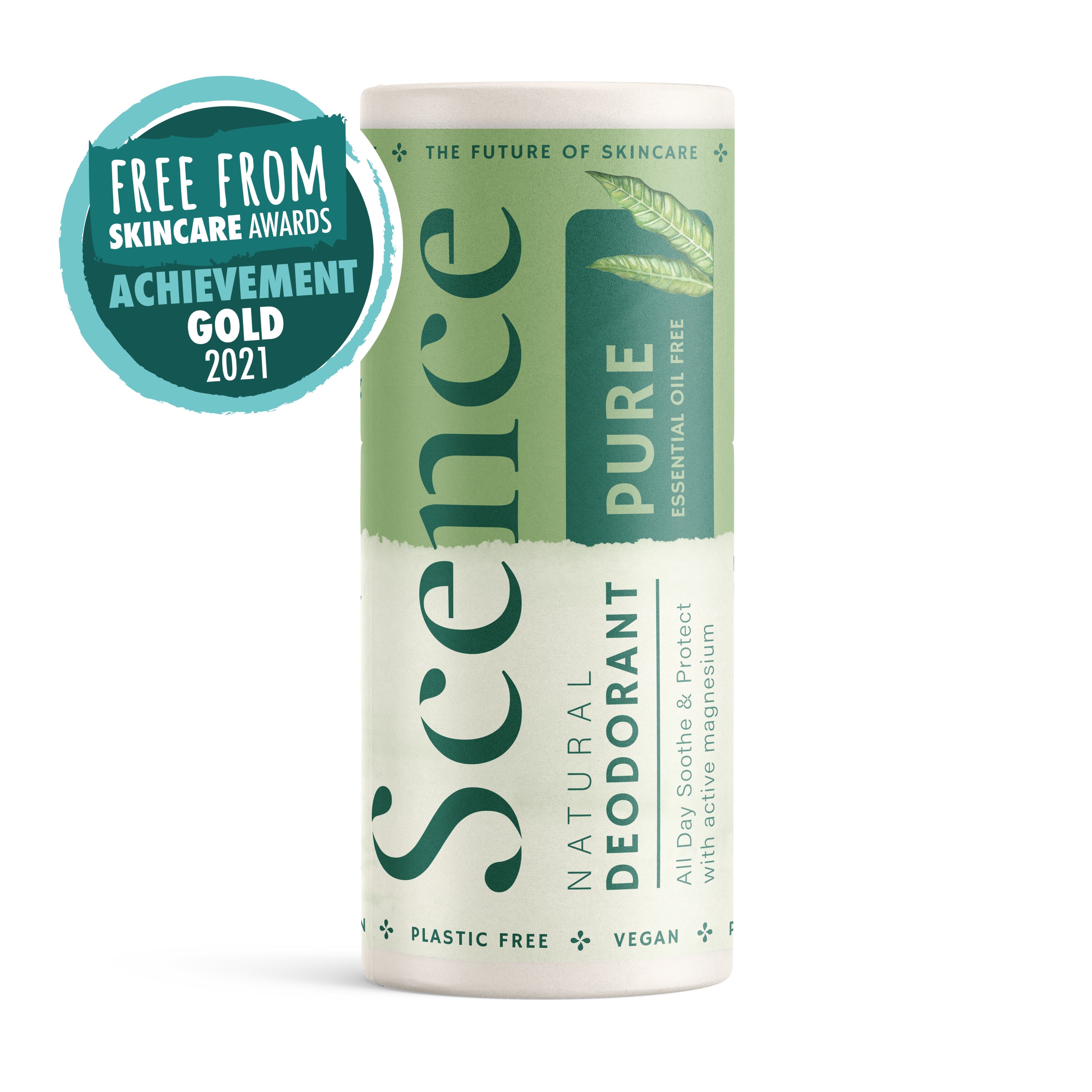 The testers are asked to give their thoughts on a range of questions about the products they try, including the packaging, using the product and the effectiveness.
If you're thinking about trying Scence natural deodorant for the first time, and aren't sure what to expect from anatural deodorant, read on to find out more about their experience as first time users...

Is Scence Pure natural deodorant easy to use?
"Simple and efficient"
"The Scence natural solid deodorant stick is in a cardboard tube and you push up from the base."
"There are instructions on the tube to 'twist and pull the lid open'."
"The cardboard push up dispenser is easy to use and held up very well for my 4 weeks of use."
"All of the information is easy to read."
Top Tip! The testers recommend keeping a finger in the base to keep the deodorant stick up.
How effective do you think the Pure natural deodorant is, when compared to other deodorants?
"I have tried natural deodorants before and was pleased that the application for this was closer to a regular deodorant rather than the creams in tins/jars I have tried before which are more messy to apply."
"It smoothes on very easily with no dragging."
"I found that it kept me feeling clean and fresh."
"I like that this white balm leaves no marks on my clothes."
"It is invisible with a waxy, smooth texture. The texture is appropriate and spreads easily across my armpits."
"Provided reduced wetness and combatted any unpleasant underarm odours."
"This just melts against skin when you rub it across - it's so quick and easy to do."
"I liked the fact I could just use it on warm skin and didn't have to wet it like I do with my other natural deodorant."
"It's an effective deodorant and stands up to hard physical activity without any problems."
"It is the Pure variation so it is free from essential oils - although unscented, it has a very subtle clean scent."
The testers all believe that Scence Pure Natural Deodorant stands up to its promise as "all day soothe and protect".
Is Scence Pure Natural Deodorant good for sensitive skin?
"On initial testing on the inside of my wrist I was pleased to note there was no reaction, it seemed invisible and my skin felt soft."
"It doesn't sting on freshly shaved armpits."
"Although this deodorant is very gentle it also provides effective protection when needed."
"This is a great choice when gentleness is your main incentive for purchase because of allergies and /or sensitivity."
"The formula was extremely gentle and did not cause any redness or inflammation of my skin."
"I had no reaction whatsoever to this deodorant - which is probably a first for a solid roll-on deodorant!"
"After a month - I have had no problems with odour and the skin on my underarms is smooth and not irritated."
"I have used this every day - it's a great deodorant. It keeps me fresh, dry and you'd be surprised how moisturized my armpits are!!!"
"It says it's gentle and soothing and it is."
"It was quick to use and even though I have some eczema near my underarms, I found that this deodorant didn't irritate my skin in any way."
"Some deodorants make me a bit itchy but this has never done that and you can use it straight after shaving without any stinging whatsoever."
What do you think of the Pure Natural Deodorant ingredients and packaging?
"Appreciated that the packaging would have very little waste."
"It feels much nicer applying a balm than the usual chemical solution in wasteful plastic packaging."
"The tube is cardboard which can be placed in our compost bin."
"Eco credentials are clear as is the list of ingredients and directions for use."
"It is brilliant that it is plastic free and that the cardboard delivery system works with continued use."
"I also felt reassured that the product did not contain any nasties such as aluminium or talc and instead relies on magnesium which I understand is a much safer, naturally-occurring alternative."
"It has some really interesting ingredients - coconut oil, mango butter. arrowroot and active magnesium."
"I understand though that it's a compostable container and that's good."
"The packaging is clear and distinctive because of being totally cardboard."