28 Jun 2023
Kent Cosmetics Ltd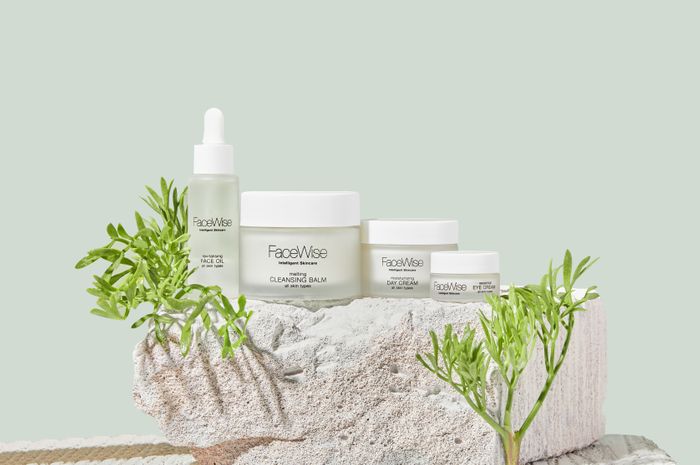 Sharon Maughan launches her first skincare collection, an innovation in intelligent skincare.
"After years of research I'm thrilled to present FaceWise. Suitable for all skin types, the collection is
deeply hydrating, nourishing and the solution for low salicylate skincare"
Sharon Maughan
Award-winning British actress, director, producer and entrepreneur, Sharon Maughan developed health
problems in 2009 due to a negative reaction to salicylates. Suffering from symptoms including breathing
problems, eczema and incredibly sensitive skin she was advised to make significant lifestyle changes
and drastically limit her salicylate intake.
Sharon's passion is to help others live a low salicylate lifestyle and not only address the symptoms of
build-up but help prevent it from occurring. Working closely with our UK factory has led her on a journey
to develop a line of skincare products that can provide the solution and reduce intake through the largest
organ of the body, the skin.
"We are proud to say that our fragrance is 100% salicylate free"
Sharon Maughan
FaceWise has looked to nature to source the best ingredients from the desert to the sea and all
FaceWise products contain oil from Kalahari melon seeds. Their ability to thrive in some of the world's
harshest environments has resulted in an oil that is intensely nourishing, has an extremely high
concentration of omega 6 essential fatty acids and natural vitamin E, making it exceptionally dry yet rich
and highly absorbent – the perfect combination to enhance overall health and strength.
Originally considered a weed, the Kalahari melon grows in abundance in the North West Province of
South Africa, an area that has been severely affected by drought as a direct result of climate change. The
plant naturally grows with very little water, making it incredibly sustainable. The discovery of the unique
properties of its seed oil have provided the opportunity to regenerate the agricultural industry in an area
and community so acutely affected by our drastically changing planet. A truly powerful addition to your
daily skincare regime.
The Collection
The carefully curated launch collection is 100% vegan and includes the Melting Cleansing Balm,
Essential Eye Cream, Moisturising Day Cream and Revitalising Face Oil, all developed to be used as part
of a daily skincare routine.