15 Sep 2023
MedPoint showcase at The Pharmacy Show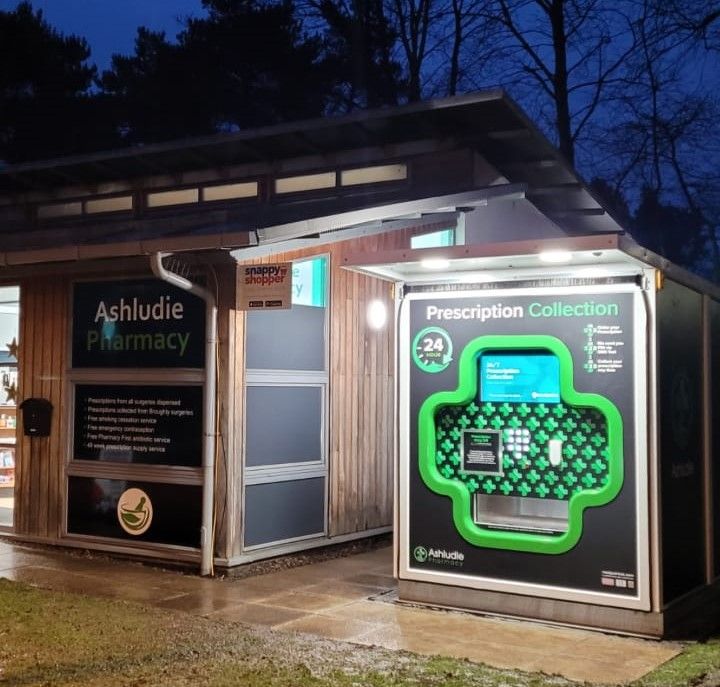 Committed to ensuring that pharmacies and dispensaries increase efficiency.
Committed to ensuring that pharmacies and dispensaries increase efficiency and minimize error whilst embracing digital technology MedPoint offer a solution supporting adaptation in a fast-changing healthcare environment giving pharmacies the right tools to futureproof their businesses.
What sets MedPoint apart from the rest? British-made, MedPoint provides a safe, quick, and secure way for patients to collect their repeat prescription or medicine orders, 24 hours a day, seven days a week. Automating prescription collection through MedPoint gives patients convenience, whilst increasing customer loyalty and freeing up vital time to provide more extensive care and professional advice to patients, leading to a better delivery of care and the potential for additional revenue generation. It also delivers a more convenient service for patients with round the clock access to their medicines and no reliance on opening hours or queueing.
The unique, fully automated scanning system means loading prescriptions takes just a fraction of the time compared to that of other solutions currently on the market. Safety has been dramatically improved, by virtually eliminating the chance of human error from hand-held scanning by staff.
Three simple steps is all it takes: Load the item, Patient receives an automated text with unique pin number, Patient collects their item.
Over 2022 especially, MedPoint have gone from strength to strength surpassing the one millionth prescription item collected from a MedPoint machine.
With more than 125+ MedPoint machines installed within a mixture of independents, chain pharmacies, dispensing doctors, and hospitals MedPoint has helped many to innovate and improve their business proposition and patient's experiences already.
Always developing technologies, MedPoint recently introduced Interruptible Scanning, a way for the machine scanning process to run in the background and allow patients who have received their pin to collect their orders without having to wait for a scan to complete. Alongside this, Contactless Machine Payments was also launched for prescription charges at the machine instead of payment on-line or in store.
We're excited to help even more pharmacies to thrive during what is a challenging time for many community pharmacies, in turn saving Pharmacist's time, money and hours across all aspects of their practice.
For more information visit www.medpointuk.com or e-mail sales@medpointuk.com and a member of the team would be happy to give further information.