13 Sep 2021
Natural Oral Care protection against viruses!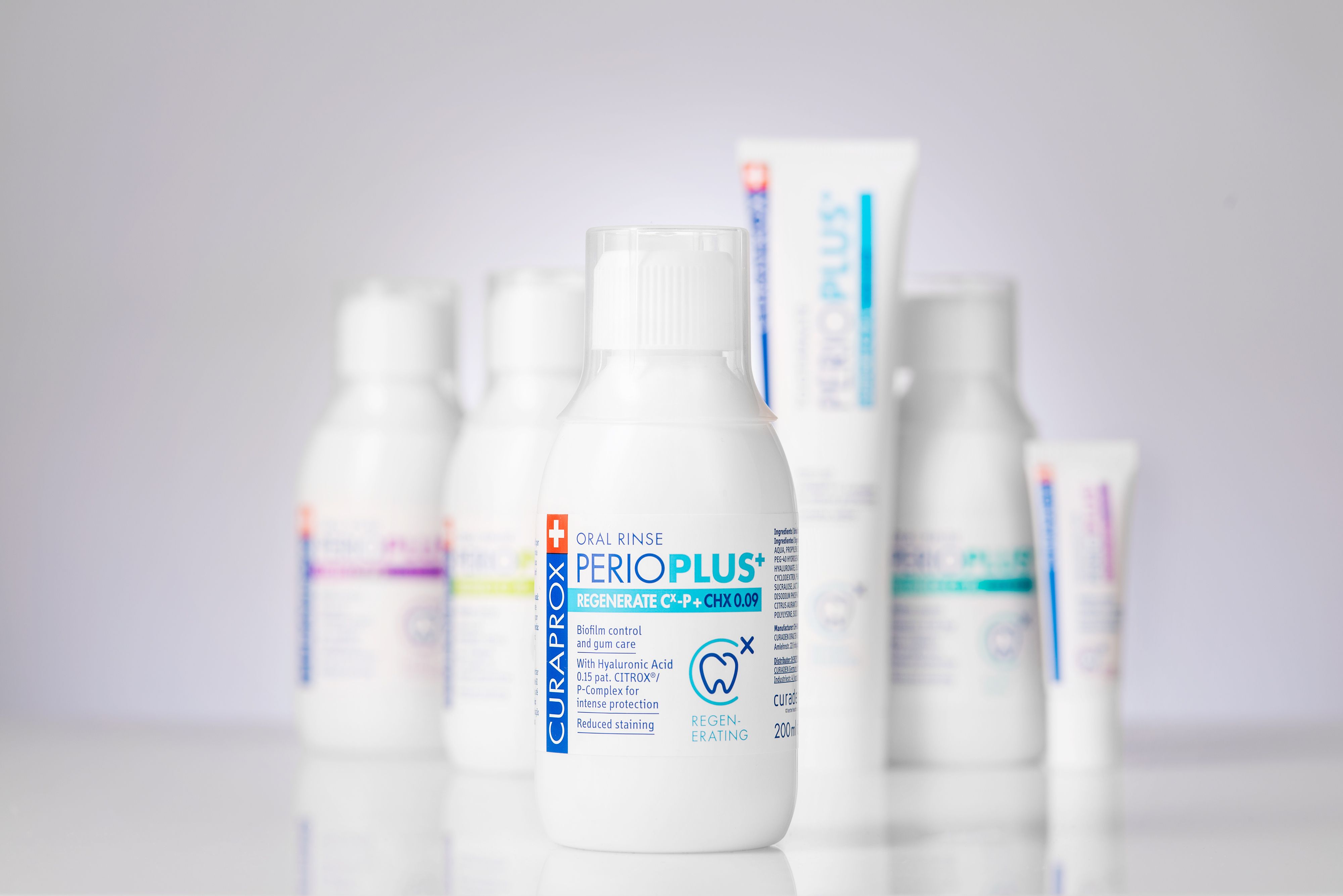 Good oral health at home is now even more effective with Curaprox's 'Perio plus'+ mouth rinses.
Containing chlorhexidine (CHX), 'Perio plus'+ offers a high-quality mouthwash that makes shielding your mouth from plaque, bacteria and decay easy and comfortable. There is also no unpleasant aftertaste, thanks to the ingredient CITROX®; a natural bioflavonoid extracted from bitter oranges, which also helps to disintegrate plaque biofilm and fight bacteria cells.
The 'Perio plus'+ mouthwash also protects your mouth against caries, with the addition of sodium fluoride. But the benefits don't stop there: a new study[i] has shown that 'Perio plus'+ regenerate mouthwash boasts of antiviral properties, making it the prime product to use during or after any dental procedures. Visit Pharmaplace today for more details or visit www.perioplus.com/uk
---
[i] Carrouel F, Valette M, Gadea E, Esparcieux A, Illes G, Langlois ME, Perrier H, Dussart C, Tramini P, Ribaud M, Bouscambert-Duchamp M, Bourgeois D. Use of an antiviral mouthwash as a barrier measure in the sars-cov-2 transmission in adults with asymptomatic to mild COVID-19: a multicentre, randomized, double-blind controlled trial. Clinical Microbiology and Infection. May 2012. https://doi.org/10.1016/j.cmi.2021.05.028