15 Oct 2021
New blood testing device performs lab-comparable antibody analysis in minutes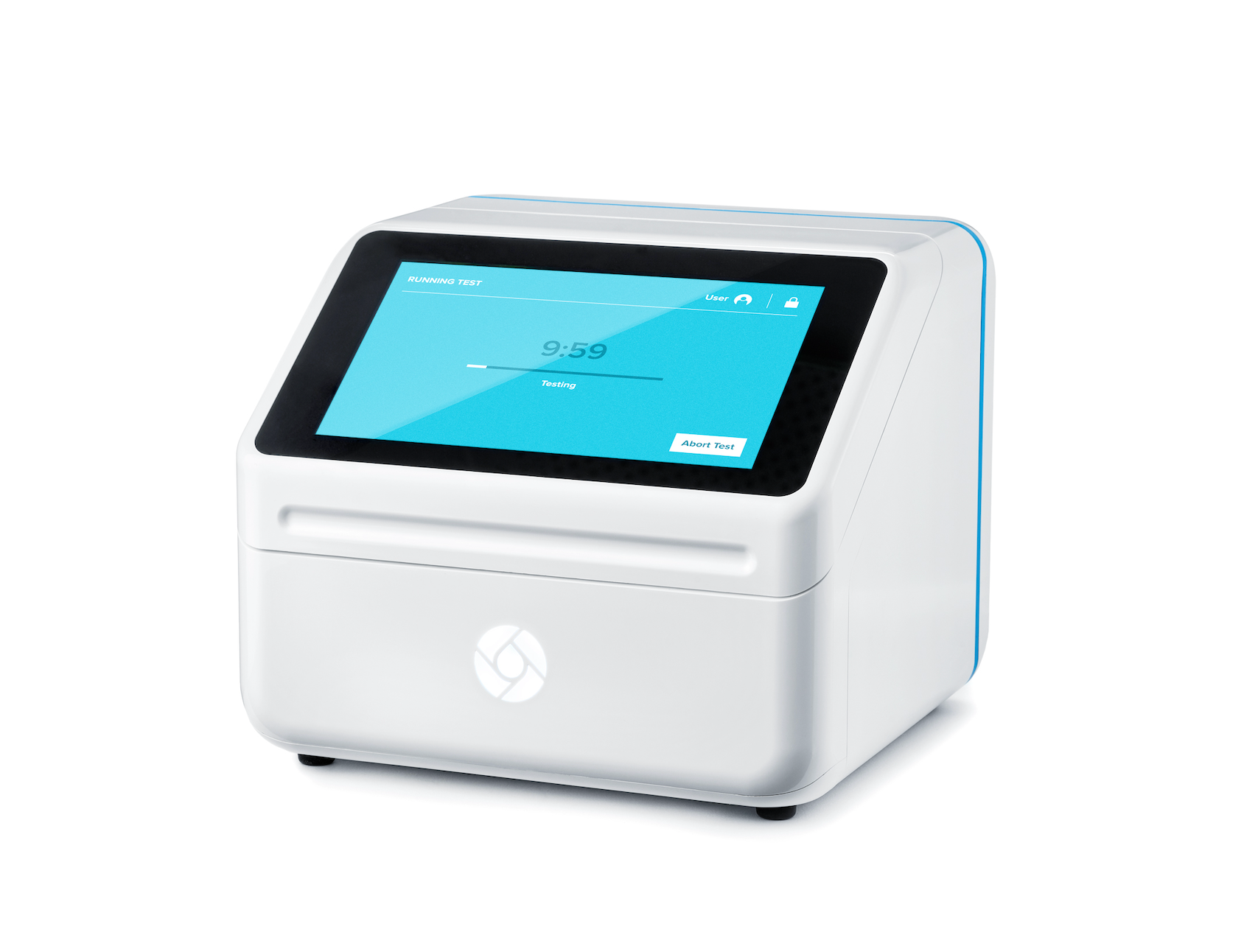 The BluBox device performs a fingerprick test which uses a measurable scale of COVID-19 antibodies. At a moment in which there is no scientific consensus on how long vaccine immunity may last, such a test could prove to be a valuable tool in bringing COVID-19 under control.
The BluBox device performs a COVID-19 antibody test with 100% sensitivity and 97% specificity, comparable to a lab test that takes 24 hours to perform. It requires just a drop of blood and takes only 10 minutes to run, from taking the sample to results.
The link between antibodies and immunity
Studies show a correlation between a higher number of COVID-19 antibodies and greater protection against the symptoms of COVID-19 disease. This antibody test is therefore useful for those who would like to know more about their level of protection after coronavirus vaccination or infection. It can be of use to travellers, people in risk groups or the unvaccinated.
Potential for more tests in the future
Tests to identify several diseases and health conditions are currently under development, and since the device is small, portable and requires minimal training to use (by any staff member) it has the potential to revolutionise point-of-care testing in UK pharmacies. Access to low-cost, rapid and accurate testing could have a number of benefits, allowing greater insight into the correlation between antibodies, vaccination and immunity.
According to Practio CEO Mads Mikkelsen, "the COVID-19 pandemic has shown the importance of point-of-care diagnostics. Rapid, highly accurate and low-cost blood tests such as the one performed by the BluBox device have the potential to transform community healthcare, and have a vital role to play in identifying diseases prevalent today as well as preventing them in the future."
How the device works
The BluBox device has been developed by BluSense Diagnostics and is introduced to UK pharmacies by Practio. The device uses patented magnetic nanoparticle-based immunoassay technology to measure the amount of COVID-19 antibodies present in the blood sample.
A pipette is filled with a drop of blood from the customer, which is then loaded into a BluBox single-use test cartridge. The cartridge is then inserted into the device, and then the test is run, taking 7 minutes. The result of the test is then displayed in BAU/ml on the screen, at which point customers will be told the level of antibodies measured. Once the cartridge is removed, the device is ready for the next test.