New ProteQt Retail Range and Medikids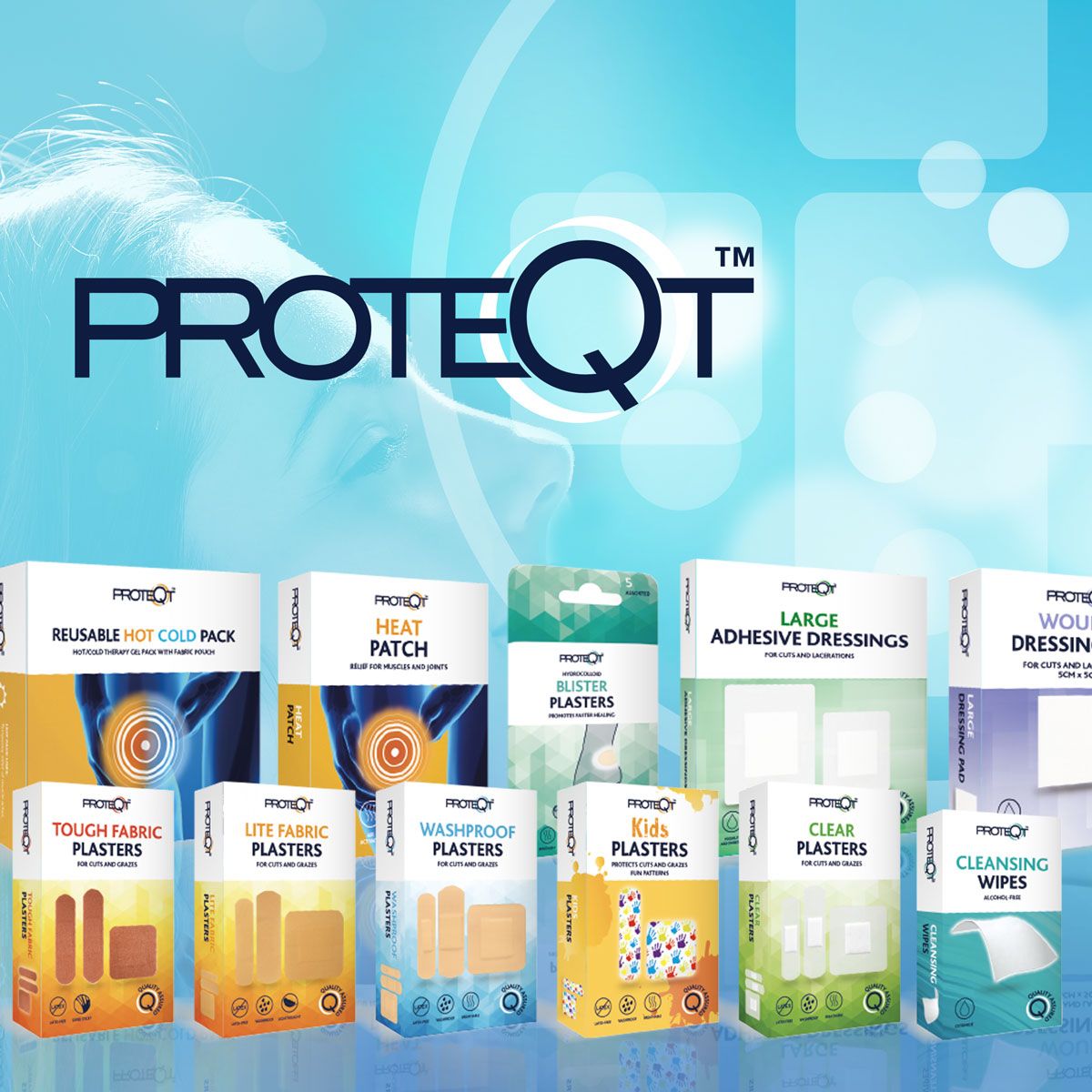 In 2020 we manufactured over 83 million plasters...that's enough plasters to travel end to end from Lands' End to John O'Groats and back - twice!
Reliance Medical has one of the strongest brands in the healthcare market and has developed a dynamic retail offering, including a retail range under the popular "ProteQt" brand and fun range of first aid kits aimed at children.
The New ProteQt Retail Range
Our "ProteQt" retail range meets the first aid category needs of all manner of retailers. We specialise in private labelling within the first aid category and are proud to be suppliers of private label products to some of the world's premier retailers.
We manufacture the complete range in our wholly owned ISO 13485 accredited facility in Shanghai, including plasters, first aid kits, bandages, dressings and first aid accessories.
Help bring back smiles to children's faces with Medikids!
These fun mini first aid kit pouches have five characters to collect in the shapes of a pig, dinosaur, giraffe, unicorn, and monkey. Medikids are made of a soft yet durable silicone bag which can be easily wiped clean and stored, with a handy wrist strap, perfect to clip onto bags for nursery, school, or travel.
The pouch contains 20 fun print single use plasters, 10 wipes and 5 bravery stickers, essentials for a variety of minor cuts and grazes. Afterwards they are perfect for carrying round a mini hand gel bottle or other daily essentials.