10 Sep 2021
Offer your customers sustainable period products & show you care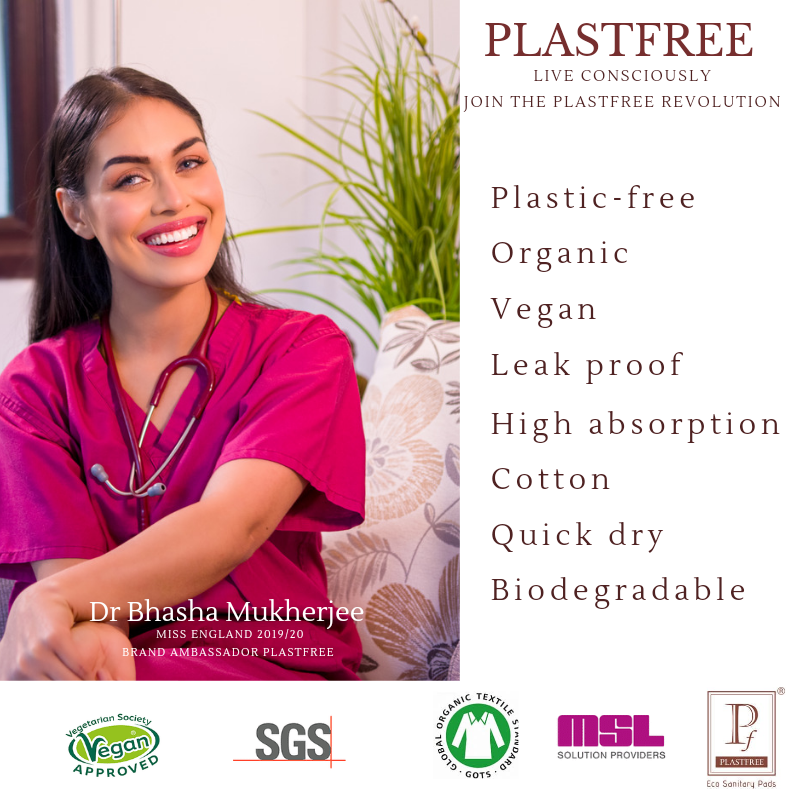 Do you know that conventional period products have heavy chemicals & pesticides in them?
Visit Plastfree Stand- L62 on 17th & 18th October.
The feminine hygiene industry is changing rapidly and small business owners are making a difference by offering body & planet friendly options like 100% organic sanitary pads & tampons, menstrual cups & washable pads.
One such brand making its mark since the pandemic is PLASTFREE. A Surrey based couple, Anushka & Abi have taken on the project to raise awareness about plastic pollution & make organic period wear affordable.
Plastfree sanitary pads, liners, maternity & tampons are 100% GOTS certified, Vegan approved, MSL & SGS tested for testing and performance. Their sanitary pads promise five times more capacity to soak fluid using a biodegradable core, making them one of the best in UK & Europe for absorption.
Give your consumers an extra peace of mind and comfort to carry on their daily lifestyle without worry.
Why not try PLASTFREE products for your store now?
Join in the Plastfree Revolution.