Pharmacy Apprenticeships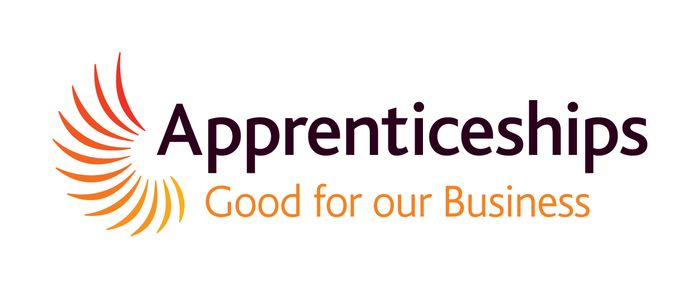 Did you know? 78% of employers who employed an apprentice reported increased productivity within their company and 96% would recommend taking on an apprentice.
With over 30 years' experience, Woodspeen Training is a well established provider of Level 2 – Level 5 Apprenticeship and skills programmes.
We have a highly skilled and experienced team of advisors and tutors who support employers and apprentices throughout their journey as well as having a dedicated recruitment team to support your every apprentice requirement.
At Woodspeen Training we have developed our programmes to allow you to develop your talent within your business. We put a key focus on providing a clear structured progression route for your staff to give them the opportunity to develop and flourish both as an individual and as an asset to your business.
Over the past 3 years we have grown into one of the largest providers of pharmacy based apprenticeships in England, delivering both the Level 2 Pharmacy services assistant apprenticeship and the L3 Pharmacy Technician apprenticeship programme.
Key to success!
Through a personal, passionate and professional approach. We clearly set out our responsibilities to you, whilst agreeing with you your own responsibilities towards achieving a successful outcome. We recognise that we succeed only when you succeed.
By delivering relevant training to the industry such as GPHC approved DA and MCA qualifications through the apprenticeship programme, as well as designing specific teaching and learning resources to support apprentice progression and development.
Benefits of an apprentice
Grow your own' staff strategy whilst Improved staff retention – staff stay because they feel they are being invested in and are working toward a qualification. Increase in productivity due to improved skills and knowledge whilst displacing existing expensive staff training.
For newly recruited young apprentices, a free recruitment service by Woodspeen including Screening, Interviewing, Recruitment and in some cases financial incentives from the government £1000 for taking on a 16-18 year old with 100% training costs covered by the government if you are a small employer. You just pay wages of minimum £5.28 per hour.
Level 2 Apprenticeship – Pharmacy Services Assistant
The Pharmacy Services Assistant (PSA) works under the supervision of a Pharmacist, Pharmacy Technician, or other accountable healthcare professional. The PSA provides a variety of pharmacy and medicines services to patients, the public and other professional healthcare teams. The PSA supports the delivery of pharmacy services in a variety of pharmacy environments. https://www.woodspeen.co.uk/pharmacy-services-assistant-level-2
Level 3 Apprenticeship – Pharmacy Technician
Pharmacy Technicians work in a wide range of settings, including (but not exclusively): registered pharmacies, community services, justice (the Prison Service), GP Practices, dispensing doctors' practices, care homes and clinical commissioning groups, hospitals, mental health, defence (HM Armed Services)
Pharmacy technicians manage the supply of medicines and devices in a pharmacy and assist pharmacists with advisory services. The actual work setting will determine the specific areas of activity that the Pharmacy Technician undertakes. https://www.woodspeen.co.uk/pharmacy-technician-level-3
For more information on how Woodspeen can support an apprentice into your company, or develop your existing employees with specific apprenticeship training, come and say hi at stand F05 and one of our experienced members of staff can guide you in the right direction.
https://www.youtube.com/watch?v=jBJyCTKfODo&t=6s