19 Sep 2023
Shaping the future of healthcare eCommerce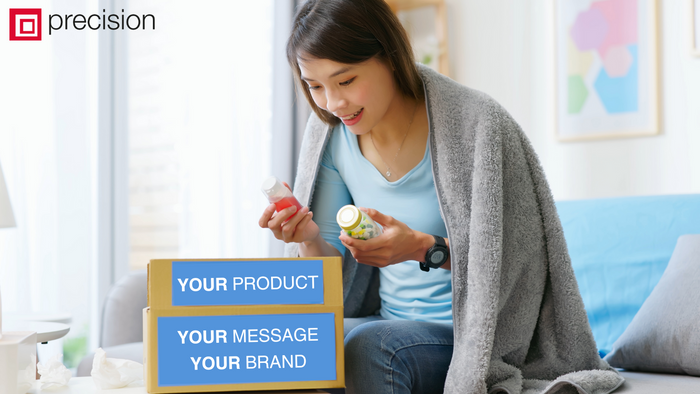 Through White-Label Pharmacy solutions, Precision connects your brand directly with your customers. With 28 years of expertise, we're at the forefront of the brand-to-consumer shift.
There have been quite a few changes in how healthcare companies promote, market, and sell products to their consumers. Thankfully, many best practices have remained in place during that time, especially involving compliance and governance, but how and where consumers receive information and access products to purchase is rapidly moving online.
Precision has enjoyed being part of promoting, marketing, and selling healthcare products for 28 years and now, we are placed at the epicentre of a new channel, commonly known as direct-to-consumer, but it would be more accurately described as brand-to-consumer. We provide brands with a direct relationship with their consumers, without distraction from competitor brands by white labelling our Pharmacy Services as their own, accessed directly from their product website.
After cutting his teeth on taking household names to market for some of the world's largest pharmaceutical companies, Matthew Caldwell-Nichols founded Precision in 1995.
In 1995 Precision focused on creating direct links between brand owners and manufacturers through HCP sales channels. Precision still owns and maintains comprehensive data on UK-based healthcare professionals. A big part of our proposition is how we help healthcare brand owners reach the network of healthcare professionals and provide training and understanding of their medicines throughout their lifecycle from POM, POM2P, and P2GSL.
However, how consumers access medicine is changing rapidly. Pharmacy services and products are accessible online, albeit as online versions of the traditional offline pharmacist. Brands are working harder at making healthcare education more accessible to consumers. Brands are investing heavily to build traffic to their own brand websites, essential in the battle to serve information online but then, incredulously, push them away and onto other pharmacy sites to purchase. Why?
Come and see us on Stand B33 to discover how we can create your brand-to-consumer solution.
---
Precision Marketing Group Ltd.
www.precision.co.uk
Email: GetInTouch@precision.co.uk
Tel: 01284 718900