13 Oct 2021
SINTESI 3rd Generation - THE EVOLUTION OF IN-PHARMACY ROBOTICS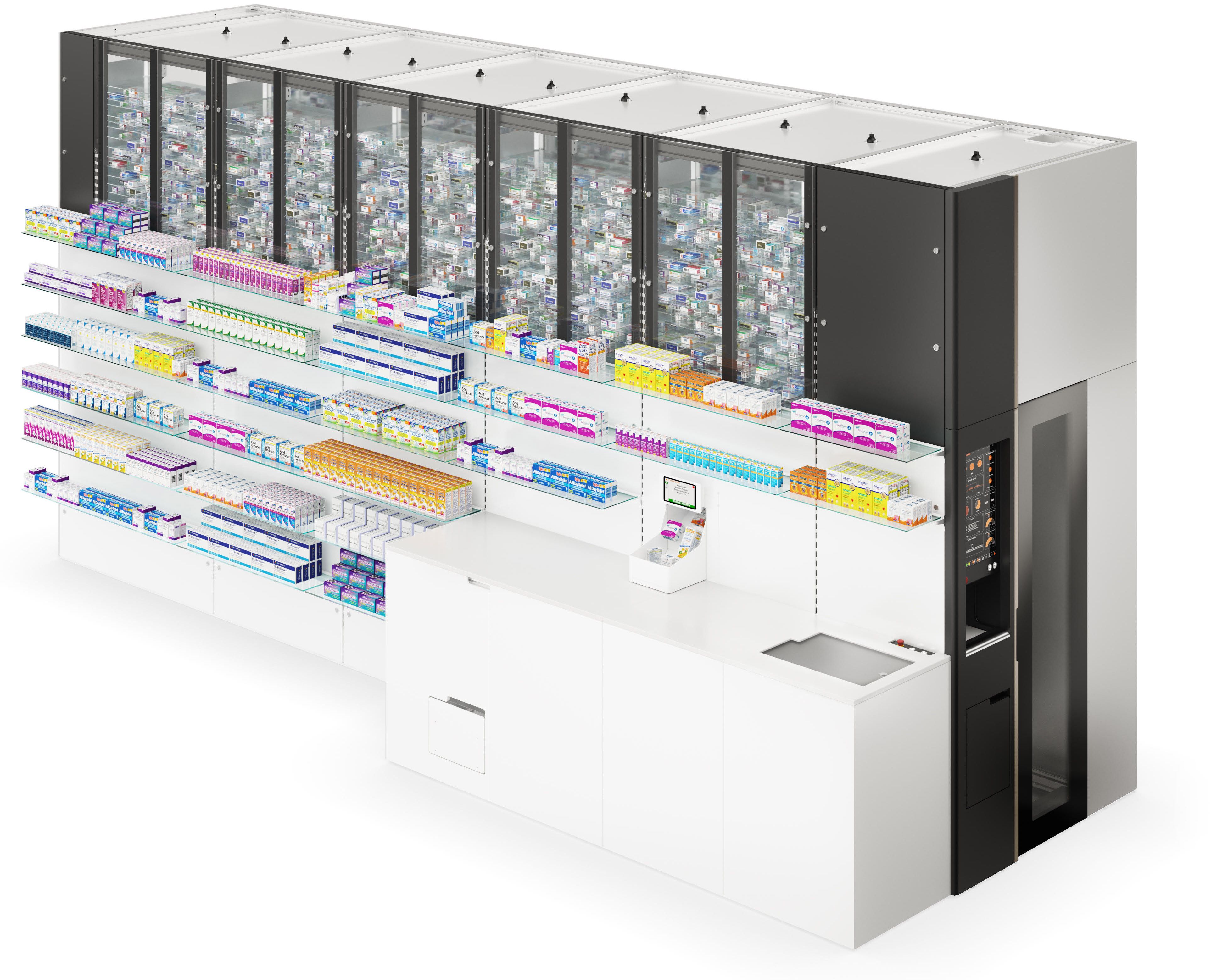 For the new generation of the robot, Pharmathek's engineers and designers have focused on two key aspects: on the one hand, operational performance, especially the speed of drug picking and reduced consumption; on the other hand, the pharmacist's user experience, which is even more intuitive and enhanced by a new level of connectivity. SINTESI 3rdgeneration can also be supplemented by the exclusive Euclid3D® handling devices and the Pharmaload® loader, which fully enhance its potential.
DEEP SHELVES
The whole conception of the robot guarantees the highest storage density. The shelves are deeper (355 mm) and thinner and are also available in extra-light material.
OPERATOR POSITION
The operator position can be located at any of the four corners of Sintesi, on the short or long sides. This allows the pharmacist maximum freedom when choosing the operating position.
PART OF YOUR PHARMACY
SINTESI integrates perfectly with your pharmacy's layout and furniture. External shelves fitted directly to the frame of SINTESI transform its panelling into an attractive display of products.
FAST DISPENSING
STRATEGA chooses the best movements of the grippers to optimize and speed up dispensing.
CUSTOM USABILITY
Build your dashboard on the 22'' screen.
COMPACT
High capacity in a small footprint, means more space in the pharmacy.
PHARMALOAD - automated sorter
100% OF EXPIRY DATES.
EUCLID3D
Patented by Pharmathek, it is the only gripper equipped with temporary storage space that reduces up to 5 times the delivery time.
Euclid3D can be found only on SINTESI by Pharmathek.