26 Jul 2022
small ripples make big waves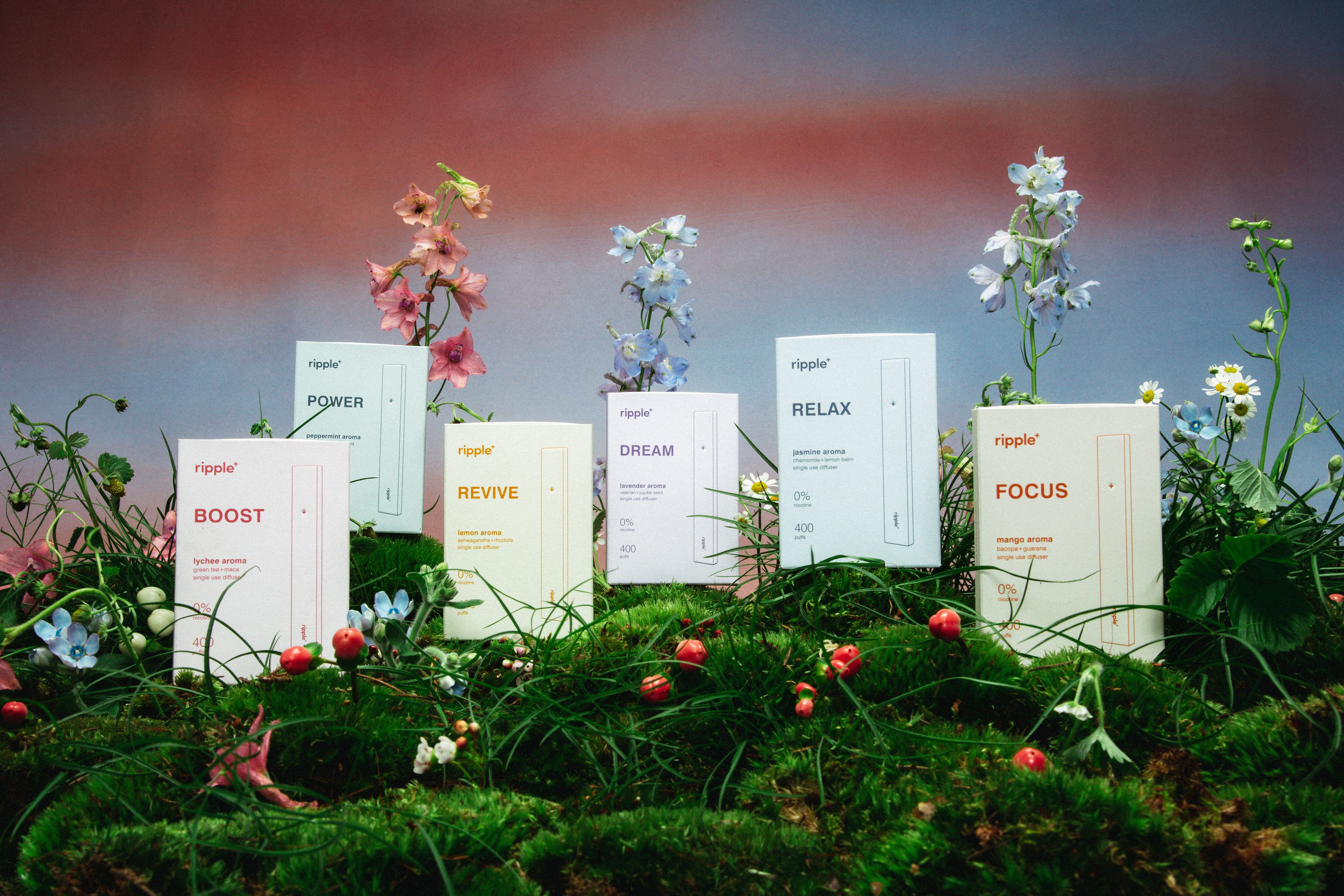 The brand's nicotine-free, plant powered diffusers feature unique combinations of natural ingredients and are created with every mood in mind. Founded by London-born brother-sister duo Sam & Lucie Beecham back in 2019 as an initial response to the 'vaping epidemic' they had experienced whilst living in NYC, ripple+ has now gained a cult following of wellness enthusiasts who are working to get onto healthier habits. The ripple+ diffusers are formulated in state-of-the-art, UKAS accredited labs in California and are free of nicotine, artificial flavourings or other toxic ingredients (such as vitamin E acetate) generally found in inhalable products. Instead, the ripple+ devices are created with the highest quality natural aromatic blends and plant extracts.
HOW IT WORKS
The ripple+ devices are expertly designed to heat the botanical blends to an optimal temperature for the vapour to be inhaled - creating the perfect on-the-go aromatherapy solution. The functional ingredients, combined with the exquisite scents produced by each formula, help enhance the mood with their aromatherapeutic properties.
SUSTAINABILITY
Being as kind to the planet as possible is at the forefront of the brand's ethos. ripple+ offers a free recycling scheme, allowing customers to return their used devices so all components get recycled correctly.