24 Aug 2021
The mug that tells you when it's time to have a drink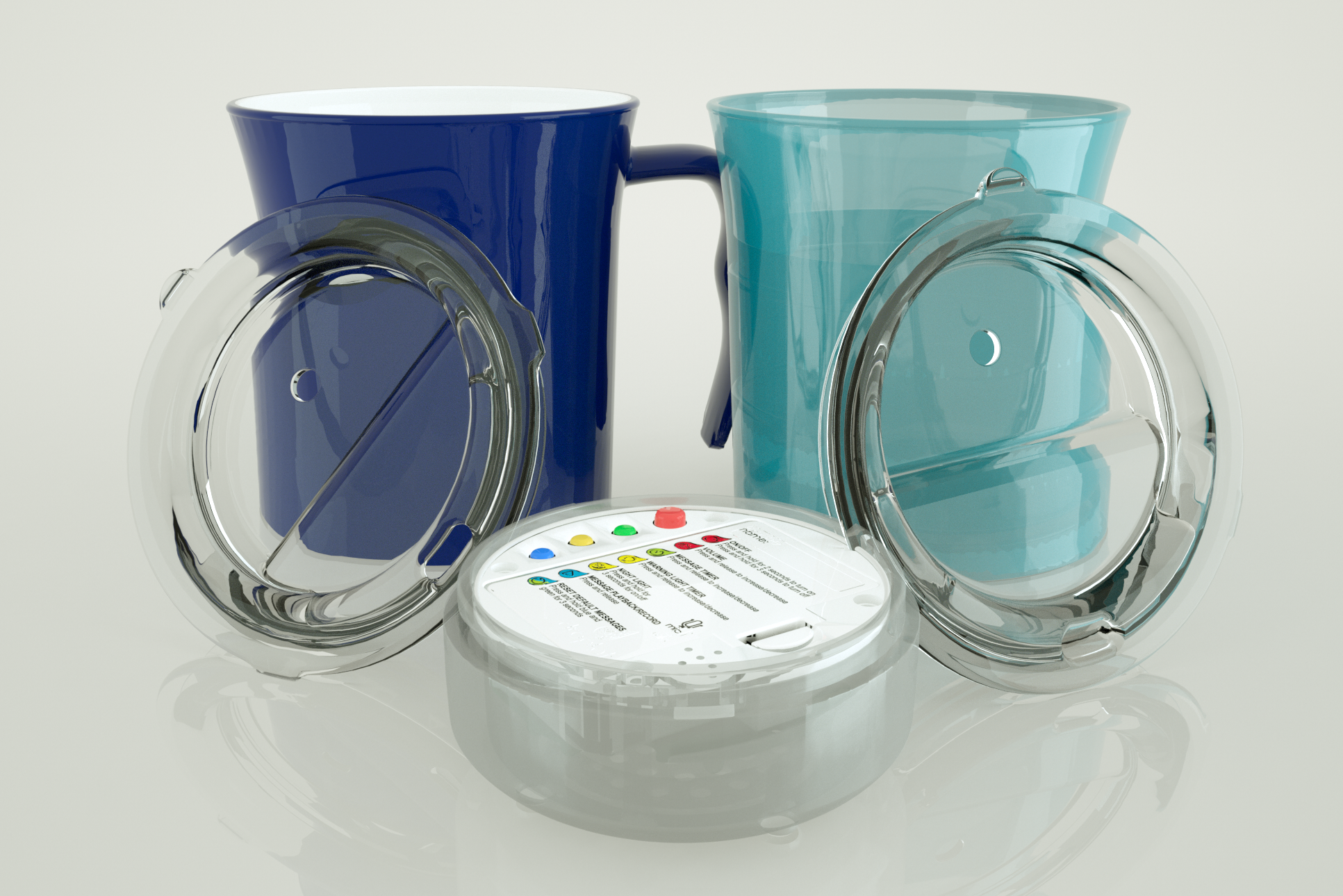 If you have an older parent, you probably worry that they are not drinking enough to stay well.
Ellie Van Leeuwen, a designer whose grandma fell ill because of dehydration decided to find a solution that would remind her gran to drink and give her and her mother the peace of mind of knowing that she was drinking regularly even when they were not with her.
She designed a talking mug and tumbler with an intelligent base and called her invention Droplet.
As Ellie's grandma said "it's like a friend that says 'come on, drink a little drop at a time, you're important'"
The smart base allows you to record personal, encouraging spoken messages which will play, and lights in the base that will flash if your loved one hasn't had a drink for some time. At night, the reminder system switches off, and a gentle glowing light allows you to find your mug in the dark.
Set-up is easy, with spoken messages from the smart base talking you through all of the options.
The Droplet tumbler, mug and flow-control lid are designed with dignity in mind. They look like normal tumblers and mugs, and the flow control lid does away with the normal demeaning spout.
In trials in care homes and hospitals, when people used Droplet, they on average drank a remarkable 60% more than before.
The Droplet kit consists of a tumbler, mug, smart base and 2 flow-control lids with holes for straws.
For more information:
call: Terry Bloom on 07808 273110
email: terryb@spearmark.co.uk
website: www.droplet-hydration.com
Spearmark Health Ltd