Turn the plastic tide with affordable organic period wear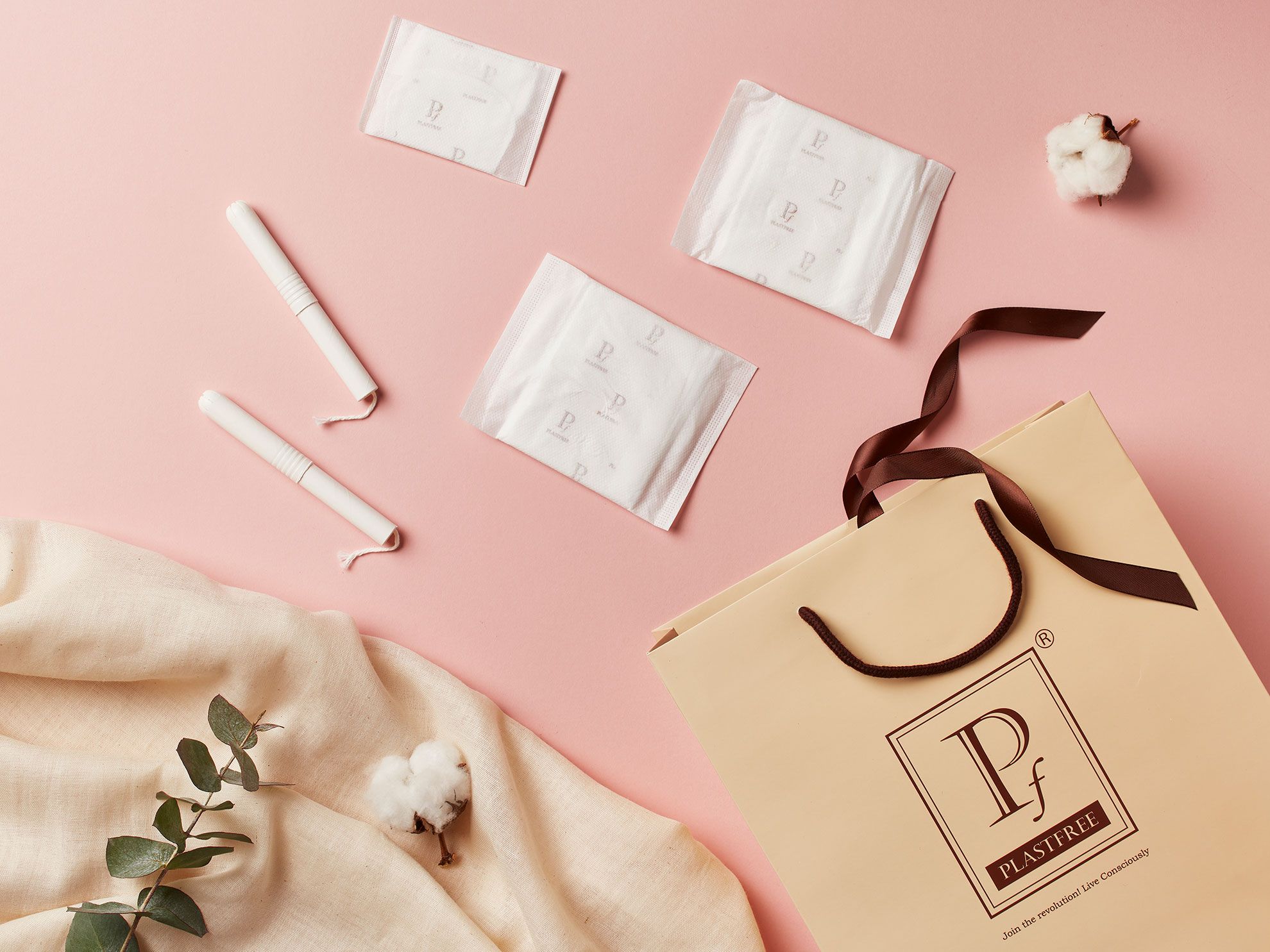 Plastic has no place in your period
Menstrual products are currently fifth largest ocean polluters contributing to the eight million tonnes of plastic dumped into our oceans every year. Surrey based couple Anushka & Abi Mukherjee, are on a mission to raise awareness & offer our future generation an affordable organic solution with 100% chemical free, super absorbent, biodegradable sanitary pads, liners, maternity pads & tampons.
90% of conventional period products contain polymers which lie around for up to 800 years! With organic options it is dramatically reduced to 2 years for pads and 6 months for cardboard applicator tampons. Plastfree products are all tested and certified to absorb five times more fluid and come with individually wrapped cotton covers.
Since the launch thousands of girls, men & women have chosen our products worldwide- UK, USA, Europe, Dubai & Canada with repeat purchases. Fulfilling their social and ethical purpose, Plastfree donates 5% of the profits to women & homeless charities, food banks and schools wherever possible in UK & abroad whilst planting trees to reduce their carbon footprint.
Join the Plastfree Revolution. Live Consciously.
https://www.youtube.com/watch?v=AChlVkZ-EEc