22 Jul 2022
Versapak provides pathology sample transport solution to UK courier company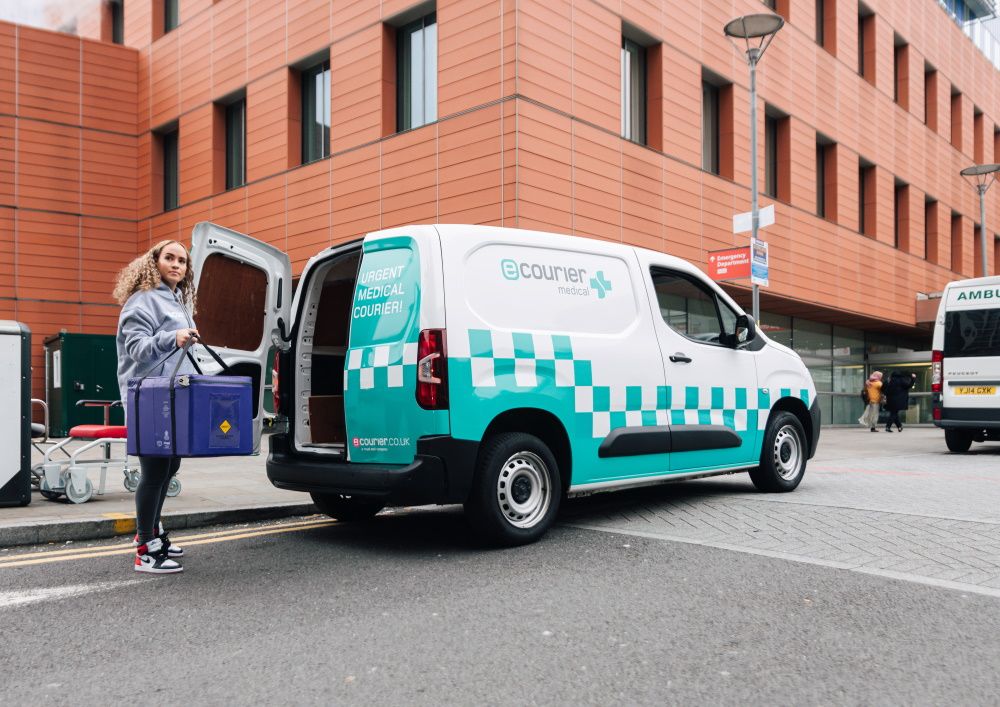 eCourier provides time critical, same-day, UK overnight and international delivery services to some of the world's largest blue-chip companies. Serving numerous sectors, from retail and banking to media and medical, eCourier is backed and supported by Royal Mail and has a fleet of more than 1000 couriers across its national infrastructure.
The Challenge
Crucially, eCourier is one of the leading providers of medical courier services, facilitating the delivery of clinic/GP specimens, medical documents and pharmaceuticals in controlled and secure environments. With its medical fleet being ADR, GDP and Human Tissue Compliant, it is of course essential that eCourier's carrier solutions follow suit.
Not only did the firm require a compliant carrier solution for the materials and specimens handled, it was also vital that the solution was secure given the nature of the deliveries.
The Solution
Since October 2011, Versapak has been supplying eCourier with Large Versapak Pathology Sample Carriers, which its van couriers are issued with to ensure they have the capacity to collect large volumes of samples on regular runs.
The bags are used in the movement of blood, urine and other samples that eCourier's medical clients have to send; and allow for the transfer of samples from GPs, clinics and hospitals to pathology labs.
The Large Versapak Pathology Sample Carrier complies with UN3373 and P650 and is manufactured with antimicrobial material, which eliminates bacteria by up to 99.5% on internal and external surfaces and on the handles, zip puller and the locking security seals (T2 range only).
Protection of samples was key for eCourier and so the built-in impact protectors and internal padding in this particular carrier makes it an ideal solution. It has rigid, insulated walls to offer further protection and maintain the temperature inside the bag, which is crucial in the transportation of medical specimens. The tamper evident and traceable T2 seals offer a further level of protection to ensure that the samples are getting from clinical settings to pathology labs without any interference that could compromise the contents.
The bags can be reused over 2,000 times, which offers a more sustainable approach to delivery for eCourier and the easy handling and comfortable straps of the carrier ensures that drivers have the best experience; both key requirements for the company.
Results
"Versapak bags are extremely well made, which helps us demonstrate with end users that when we transport, we do it securely and compliantly emphasising that we will only use transport sample carry cases that are UN3373 compliant and fit for purpose." David Potter, General Manager, Medical at eCourier