22 Jul 2022
Versapak teams up with Heart Felt Tips charity to donate 100 sustainable pencil cases per month to underprivileged children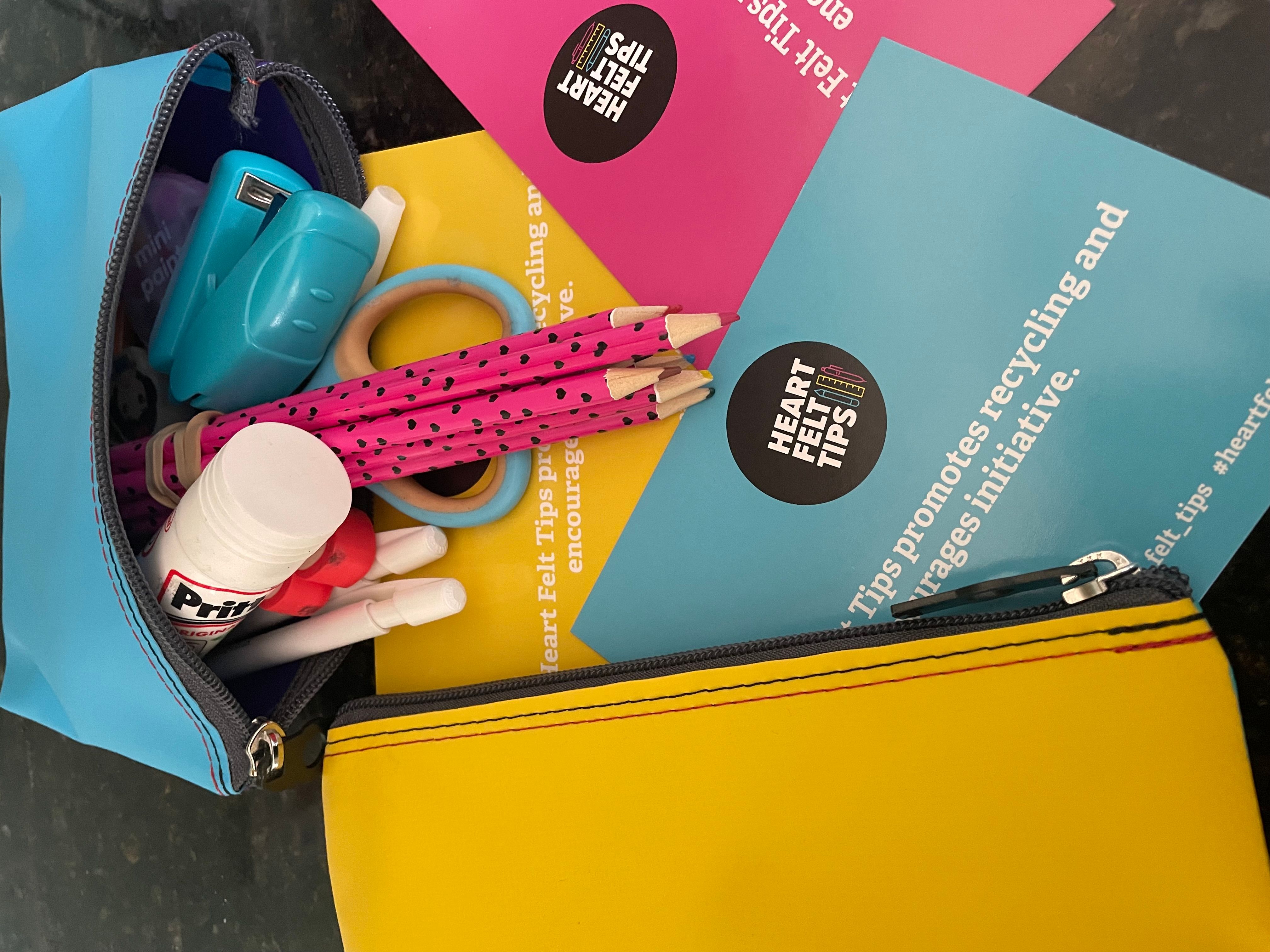 Tamper evident carriers and security seals manufacturer Versapak is delighted to announce its new partnership with charity Heart Felt Tips to support underprivileged children as part of its Recycle Your Versapak scheme.
Royal Warrant Holders Versapak are recycling material from their carriers and pouches to make new pencil cases for disadvantaged children across the UK. The first batch of 100 pencil cases was donated in June and, through the charity partnership, a further 100 pencil cases will be donated every month for the foreseeable future.
Heart Felt Tips partners schools, clubs and faith centres with local children's charities and foodbanks to distribute the pencil cases to families who need them, helping to keep costs down during the ongoing cost-of-living crisis, ensuring families don't have to make a further choice between buying supplies or eating. Beyond the donations, this also helps build a relationship between the charity/foodbank and the school, club or faith centre. Such connections are vital when supporting underprivileged children in local communities.
An example of this is The Manor Preparatory School in Abingdon that requests large pencil cases. This is so the cases can be filled by buddy groups at school and then provided for the Abingdon Foodbank. This two-step process involving the students helps create new relationships throughout the school's age groups and educates them on helping others in less fortunate situations.
Versapak's Recycle Your Versapak scheme was originally created to find a way to repurpose materials from surplus carriers and pouches and has since expanded to include much more.
All Versapak bags and pouches are reusable over 2,000 times and are fully recyclable. Both Heart Felt Tips and Versapak are committed to recycling and repurposing useful materials to help the environment.
Caroline Atkinson, Group Managing Director of Versapak, said the following on the charity partnership:
"We're incredibly excited and proud to be working with Heart Felt Tips to aid disadvantaged children in an environmentally friendly manner. The Recycle Your Versapak scheme continues to expand further and further, with forward-thinking initiatives like these doing a fantastic job reflecting our core values and desire to give back to the community."
Jeremy Houghton, founder of Heart Felt Tips commented:

''At Heart Felt Tips we are very excited about our new partnership with Versapak. Our main expense is the empty pencil cases themselves, and we are so grateful that Versapak contacted us with their generous idea of making them from leftover product material. Each pencil case is therefore original, colourful and hard-wearing. In addition, Versapak share our ethos of recycling and repurposing useful materials to help the environment and save money. These pencil cases will be filled with stationery by our fabulous partner schools and ambassadors and given to children in need throughout the UK."