Virtual trial discovers all-in-one treatment for IBS with diarrhoea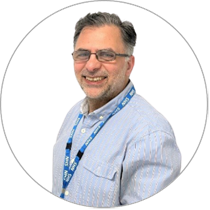 RELIEVE IBS-D trial results have just been published in the leading international journal "GUT" and show that the intestinal adsorbent Enterosgel® is a safe and effective treatment for the main symptoms of Irritable Bowel Syndrome with Diarrhoea (IBS-D). During the COVID-19 pandemic the RELIEVE IBS-D trial became one of the first fully virtual UK clinical trials investigating a treatment and this new approach resulted in rapid recruitment of participants, that was 67% faster than traditional on-site visits.
IBS-D greatly impacts patients' quality of life and more effective therapies are needed. Enterosgel® is an intestinal adsorbent which binds to harmful substances in the gut and is a safe and effective treatment for diarrhoea. This randomised controlled multi-centre trial investigated the efficacy and safety of Enterosgel® in patients with IBS-D. A total of 440 patients with IBS-D participated in the trial at 28 sites in England, including GPs, hospitals and a private clinic, before switching to a "virtual" trial during the pandemic.
Trial results showed that compared to placebo, significantly more patients that received Enterosgel® responded for the primary outcome which was a reduction in abdominal pain and loose stools. Enterosgel® patients also saw a significant improvement in the other IBS symptoms of bloating, stool frequency and urgency compared to placebo. 76% of all patients said that they had "adequate relief" of their IBS symptoms after they had all taken Enterosgel® during the open-label phase of the trial.
Intestinal adsorbents are a different type of treatment that are classified as a medical device not a medicine, as they are not absorbed by the body, but remain in the gut, where they physically bind harmful substances that can cause IBS symptoms, before they are completely expelled in the stools. While their primary mode of action is to reduce diarrhoea, this trial shows that Enterosgel® provides benefit to other IBS symptoms, such as pain, bloating and urgency, as well as improvement in overall quality of life.
Anthony a participant from Newcastle said:
"I have had IBS for the majority of my life and have spent much of that time visiting doctors and having tests, I had tried so many different medicines and herbal remedies and nothing had given me any respite from my symptoms. As I got older my symptoms got progressively worse until I was going to the bathroom 20 times per day and in constant pain, it had completely affected my life. "
"I was interested in taking part in the trial as I knew I would get a chance to try Enterosgel® in the open label phase, although I was not convinced it would work as I had given up on finding a treatment."
"Enterosgel® was a game changer for me, within a week I was down to just a few trips to the bathroom per day, which was an 85% reduction in my symptoms. There has been a complete reversal in my professional life, and I have begun having a social life and have been able to go holiday, none of this was possible before the trial."
Without the new "virtual" approach, the trial would have closed during the pandemic as patients were unable to visit clinical sites and at this stage only 54% of required patients had been recruited. The virtual expansion of the trial enabled enrolled participants to continue and also resulted in rapid recruitment of new participants, that was 67% faster than 28 sites using the traditional approach of on-site visits.
Virtual trials are remote access trials which use digital technology to allow patients to join without needing to visit a recruiting site - which could be miles from their home. This capacity was developed with close collaboration between the sponsor Enteromed Ltd and the team at the NIHR Patient Recruitment Centre (PRC) in Newcastle and extended the reach of this trial to IBS-D patients throughout the UK.
Lead investigator Professor Yan Yiannakou, Director of the NIHR PRC Newcastle, said:
"This study is certainly the UK's first virtual trial for IBS patients, and one of the UK's first virtual trials of an interventional therapy. It is a pathfinder for delivery of clinical trials and may help start a revolution in the way we run clinical trials post COVID-19."
"Virtual trial capability empowers patients; it allows any patient anywhere in the country to access the trial. It also means zero hospital visits which makes participation safer and easier for all."
"Only the quick roll out of the virtual approach enabled us to successfully complete this trial and show how effective Enterosgel is as a treatment for the main symptoms of patients with IBS-D. Current therapies for these patients are limited and being able to offer another option will be a lifeline to some patients."
Dr Carol Howell, Research Director of Enteromed Ltd, the life science company conducting the trial, said:
"The RELIEVE IBS-D trial team went to great efforts to keep IBS research going throughout the pandemic. We were proud to work closely with the NHS team at Newcastle PRC and all our other 28 sites to make the trial such a success. Being able to offer an effective treatment to IBS-D patients and help improve their quality of life is a real achievement."
ENDS
For more information or to request an interview with a case study, please contact Dr Carol Howell on 07596887046, or email research@enteromed.co.uk
Professor Yan Yiannakou, Chief Investigator of the RELIEVE IBS-D trial and Clinical Director of the NIHR Patient Recruitment Centre: Newcastle, is available to be interviewed on request.
Participant of the RELIEVE IBS-D trial Anthony Andersen, is available to be interviewed on request.
About IBS-D
According to the latest ROME IV diagnostic criteria IBS affects 4% of the UK population, however, previous criteria and surveys of the general public, many of whom do not seek medical advice for the disorder suggest levels are much higher at 10-20%. Prevalence is higher in women than in men, with one third of people experiencing the diarrhoea-type IBS (IBS-D) with symptoms having a huge impact on their quality of life. Patients with IBS-D suffer debilitating and often embarrassing symptoms of diarrhoea, abdominal pain, bloating and urgency in needing to go to the toilet. Many organise daily activities around their condition, refusing social occasions and amending plans to be near public toilets. Studies also show their work life and intimate relationships are severely affected by IBS symptoms. Fewer than one-third of people with IBS are satisfied with their current therapies used to treat their IBS symptoms, so there is a real need to find new approaches and treatments to help these people.
About the RELIEVE IBS-D trial
The RELIEVE IBS-D trial tested the efficacy, tolerability and safety of the intestinal adsorbent Enterosgel® in the treatment of Irritable Bowel Syndrome with Diarrhoea (IBS-D). Participants aged 16-75 years with IBS-D symptoms reported during a 2week screening phase, were recruited. The trial had an 8week double-blind phase when participants either received Enterosgel or placebo, followed by an 8week open label phase when all participants took Enterosgel, those participants that had adequate relied of their symptoms were followed up at a further 8weeks. Participants recorded stool consistency, pain and global symptoms in e-diaries and questionnaires. The virtual version of the trial involved a pre-screening on-line questionnaire, consultations by video or phone and participants completing an electronic consent form. In an unusual step, after the trial completed the participants were the first to discover the trial results through an interactive participant webinar.
About the Enterosgel®
Enterosgel® is a drug free treatment, it is a class IIa medical device, currently used as a treatment for acute diarrhoea and chronic diarrhoea associated with IBS. It is an intestinal adsorbent composed of an organic mineral, in the form of a tasteless gel that is mixed with water taken orally. Enterosgel® works by physically binding to harmful substances in the gut such as bacterial toxins, viruses and other molecules that can cause diarrhoea and other gastrointestinal symptoms and removes them naturally from the gut. A recent UK study showed that it significantly reduces the duration of acute diarrhoea, and the current RELIEVE IBS-D study shows that it is effective in treating the main symptoms of IBS-D.