13 Oct 2021
WHY IS KIDS BRUSHING SO IMPORTANT?!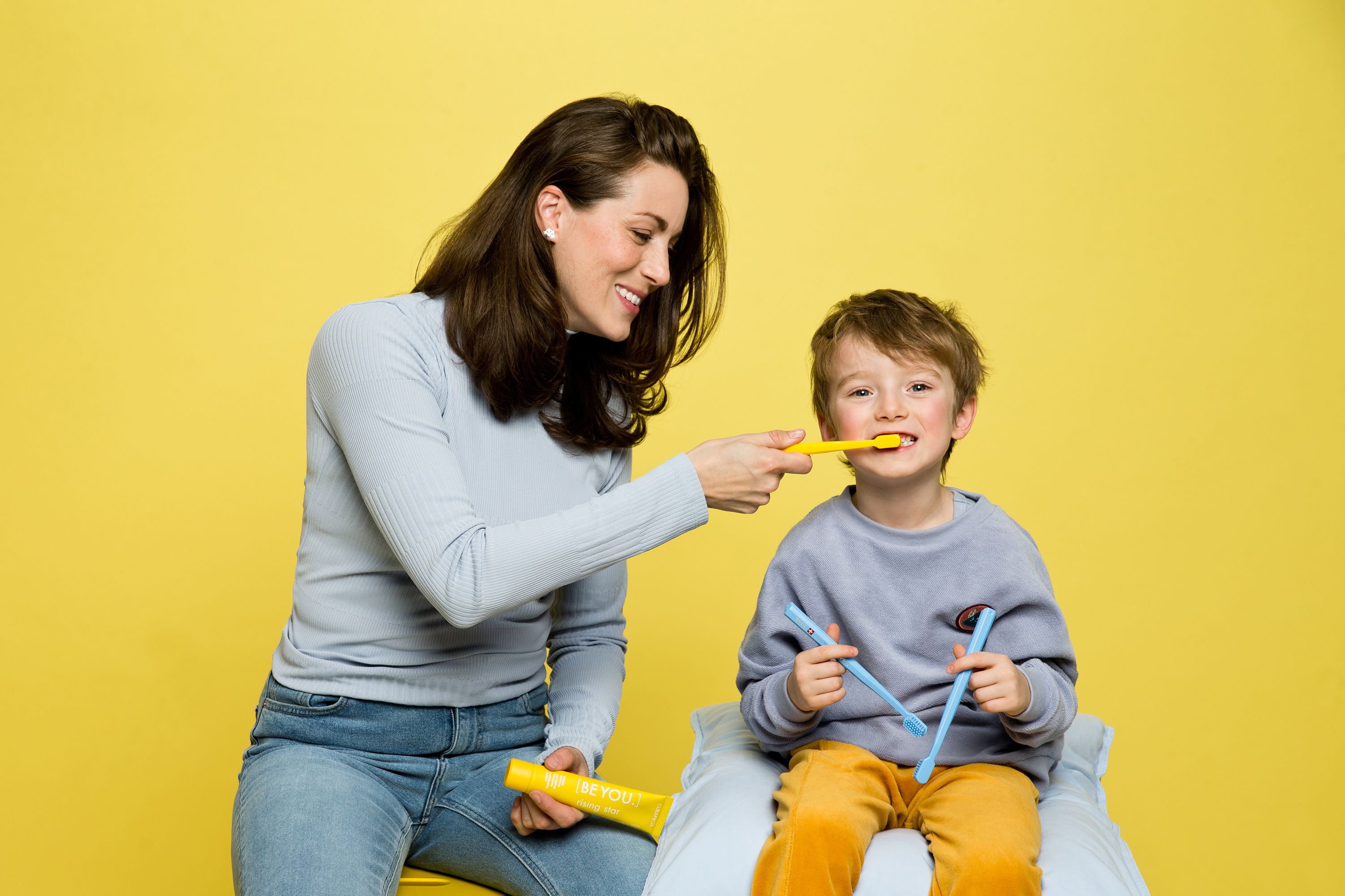 Tooth decay is one of the most common, although preventable, diseases in children worldwide. Brushing correctly from a young age is key to preventing tooth decay and oral diseases. Bacteria turns the sugar from food remnants into acid, so without brushing correctly, bacteria can attack the enamel and remove minerals, gradually damaging the tooth's surface and leading to a cavity!
Good dental health starts with baby teeth! By the time a child reaches 3 years of age, they can expect to have a full set of 20 milk teeth. This is a crucial time where they will keep this set for another few years, but it is essential to keep them clean and healthy as it will help them to eat, talk and avoid problems with adult teeth later in life. To ensure children's oral hygiene is a top priority, especially during their early stages of life, CURAPROX have developed SAFE, FUN and HIGH-QUALITY oral care products, suitable for your little ones. With a wide range of oral hygiene products out there, CURAPROX understands choosing the right ones can be difficult, particularly as all parents want what is best for their children and their health.
MAKE BRUSHING FUN AGAIN WITH THE NEW CURAPROX KIDS TOOTHPASTE!
Tooth brushing can be boring and repetitive, leading to difficult morning and evening routines which is why Curaprox have designed a new range of kids pastes and brushes that will make brushing fun again. With three new toothpastes which are bursting with fruity flavours - Strawberry, Watermelon and Mint and thanks to varying levels of fluoride content – including one without fluoride – this new kids' toothpaste range is suitable for children aged 0-6.
The toothpastes contain only necessary ingredients: fluoride (with one exception); enzymes that support the saliva's natural protective role; and xylitol, which protects against bacteria. It goes without saying that this toothpaste contains no harmful ingredients such as SLS, triclosan or microplastics - SAFE, FUN AND FRUITY! Brushing your teeth never looked so cool!
CURAPROX UK teach more than just the importance of white teeth and fresh breath; oral health is essential to healthy organs and a healthy body. With a team of oral hygiene consultants to spread the word, CURAPROX UK offers an extensive range of dental and oral health care products to help customers maintain their oral hygiene in the most effective way and motivate thorough cleaning through their fun yet educational approach to the industry.