06 Apr 2022
A New Direction for locum recruitment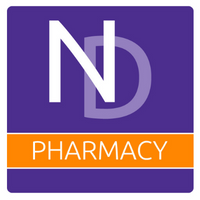 New Directions Pharmacy is one of the UK's leading recruitment agencies for locum pharmacy staff. The specialist recruitment company supports candidates, clients and their communities in all corners of the UK to make a difference every day.
Samantha Marriott leads an expert team of specialist Pharmacy Recruiters that places hundreds of Pharmacists, Technicians and Dispensers into national and independent pharmacies, in addition to hospitals, prisons, online pharmacies and GP surgeries, every day.
In a Q&A with Samantha, The Pharmacy Show explores the success of the recruitment specialists, advantages for pharmacies and support available to locum pharmacists…
Can you tell us about the background of New Directions Pharmacy and the principles it was founded on?
New Directions Pharmacy was founded in 2003 at a time when the New Directions Group was already an established expert recruitment and training provider to the Education and Social Care sectors. It's always been important for New Directions to be embedded in the communities we work in, and we recognised how pharmacies play such a vital role in keeping their communities safe.
At the start, we grew by supplying community pharmacies in Wales and the South-West with high-quality locum pharmacists. We naturally developed from there and achieved Approved Supplier Status with a number of national high street pharmacies. Over the last 18 years, we've continuously developed our offering to our customers to ensure we could meet their staffing needs. As a result, we added support staff to our pool of professionals available within the sector and more recently we've introduced our permanent staffing solutions to provide permanent professionals as well as locums. We place hundreds of pharmacy professionals into work every day.
What is the range of the services provided by New Directions Pharmacy?
We have over 6,000 registered locums who rely on us to find and place them into work. As one of the leading pharmacy recruitment providers in the UK, we help to fill over 33,500 shifts every year. We have a proven track record throughout the UK, covering populated cities where there's a lot of competition for locum roles but also harder-to-fill rural areas. Having placed pharmacy professionals as far as the Scottish Highlands, Isle of Wight, Jersey and everywhere in between, we have the expertise and experience to solve all recruitment needs.
What are the benefits of being a locum?
There are almost too many to mention! The pharmacy sector is thriving and forecast to grow further, which means the demand for pharmacists is also going to increase. We have more than 1,200 clients looking for locums from New Directions, so locums can choose from vacancies in practically every part of the country.
Crucially, locums can work as many or as few days as they want, so their work schedule can be fitted around their personal commitments. Not only does the flexibility of being a locum provide a good work/life balance, they can also benefit professionally by experiencing several different work settings. This exposure to best practice, new colleagues and ways of working can help pharmacists to become better-rounded and build up their network across the sector.
What have been the standout moments during the company's progression throughout the years?
Being shortlisted for the Recruitment and Employment Confederation (REC) Recruitment Team of the Year in 2019 was a particular standout moment because our employees received the recognition they deserve. It's important to us to be the 'go to' agency for a professional, prompt and personable experience, and that's why our people are our most valuable asset. They're the reason we're able to offer a first-class service.
We consistently provide value to our clients and support them to deliver essential healthcare and medical services. From high street pharmacies like Boots and Superdrug to small independent pharmacies, we never lose sight of how we help our clients to make a difference. Building genuine relationships is important to us and that's why we've continued to work with our clients and locums for many years.
What has feedback been like from your candidates and clients, particularly regarding the personalised approach delivered?
We pride ourselves on delivering a dependable service, effective communication and quality staff, and the feedback from our customers demonstrates this. Whilst we arrange a number long-term and permanent placements regularly, a lot of our service is based on delivering locum staff within in very short turnaround times, so our clients and locums have to trust that we can deliver. Establishing trusted relationships is the essence of what we do and we're accessible seven days a week, so our customers are confident we're always available to provide the support they need.
"The level of professionalism and empathy shown by staff at New Directions is outstanding."
- Client 2021
"I've love working with New Directions Pharmacy. My Account Manager always goes out of his way to help me."
- Locum 2021
Are there any other advantages for the pharmacy sector when working with you?
One of the biggest advantages to working with us is our in-house Compliance Team. They're dedicated to ensuring the people we place have the correct qualifications and Enhanced Disclosure and Barring Service (DBS Checks), so they can work in a pharmacy setting. Having access to them is crucial for us for short notice bookings, but also important for bookings months in advance, block bookings and permanent appointments.
How can those interested in your services get in touch?
You can call our specialist UK team on 02920 827 600 or email pharmacy@new-directions.co.uk. You can also visit new-directions.co.uk/pharmacy to learn more about our services and view our vacancies.
We're always looking for more Pharmacists, Technicians and Dispensers to register with us. We have local and flexible work available with fantastic pharmacy groups and independents all over the UK. There are so many benefits to being a locum so if anyone is interested in finding out more, I'd urge them to get in touch. Likewise, if any pharmacies are looking to take on more staff and need a reliable recruitment partner available 24/7, we can help.