16 Jun 2022
Allergy UK Masterclass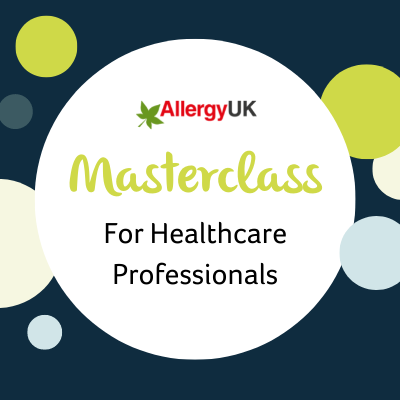 Anaphylaxis and AAI's for Pharmacists
FREE TO ATTEND | ONLINE | CLAIM CPD POINTS
Allergy UK Masterclasses feature experts in their field presenting on a range of topics around allergic disease, communicating information about diagnosis and treatment, as well as new thinking about a health condition that affects around 41 million people in the UK.
Usually half day sessions, our Masterclasses are presented as on-line webinars with plenty of opportunity for questions at the end of each session. In post event evaluations Allergy UK Masterclasses for healthcare professionals are highly rated and receive very positive feedback and comments.
"I really enjoyed the day – I found it so beneficial, but also interactive"
"I think the presentations are excellent and absolutely useful to my practice"
Click here to view our Webinar.
Password: auk2605
Sign up to our other online Masterclasses for 2022