13 Jan 2022
Pharmacy Show Academy Top Picks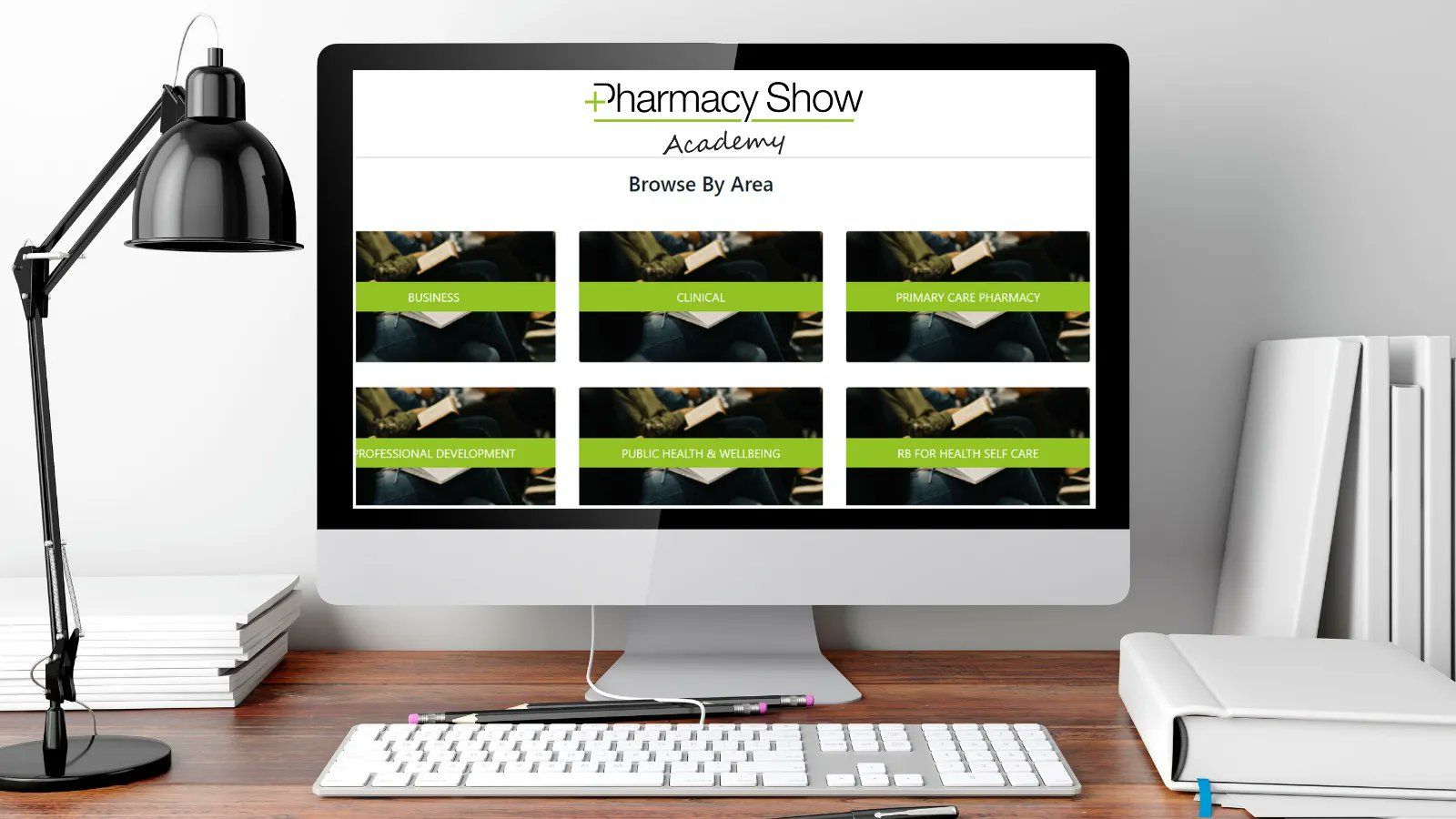 Pharmacy Show Academy enables all pharmacy professionals to have online access to the best and most relevant industry content, whenever and wherever you are. It is supplied by leading experts across the hottest pharmacy topics. Select content from one of our category lists, including Clinical, Business, Technology, Primary Care Pharmacy, Public Health & Wellbeing, Professional Development & Careers.
Not only can you refer to presentations that you attended to refresh your memory, but also benefit from being able to learn from presentations that clashed with your other conference commitments.
Some of our top picks from The Pharmacy Show Academy are:
1. Pharmacy on the frontline: Ear infection pharmacy service
A discussion on a pharmacy service package for acute otitis externa (AOE), from Deborah Evans (Pharmacy Complete) and Patrick Morgan (PharmaDoctor). Highlighting the importance of such a service given the current climate, and what benefits this can provide, not only to Community Pharmacy but the wider NHS.
2. COVID-19 & Community Pharmacy
A conversation with Atif Butt to get a clear understanding of how COVID-19 is likely to develop in the future and how pharmacy sales have been affected and what are the major challenges that could lie ahead and what government help is available.
3. Driving cost savings and patient safety with pharmacy robotics
Discover how Pearl Chemist Group and Wellbeing Pharmacies Group are using robotics to change the way their pharmacies deliver their services, to support their staff and patients through this difficult time.
JOIN THE PHARMACY SHOW ACADEMY