16 Jun 2022
Versapak Secure and Versatile Pharmacy Carriers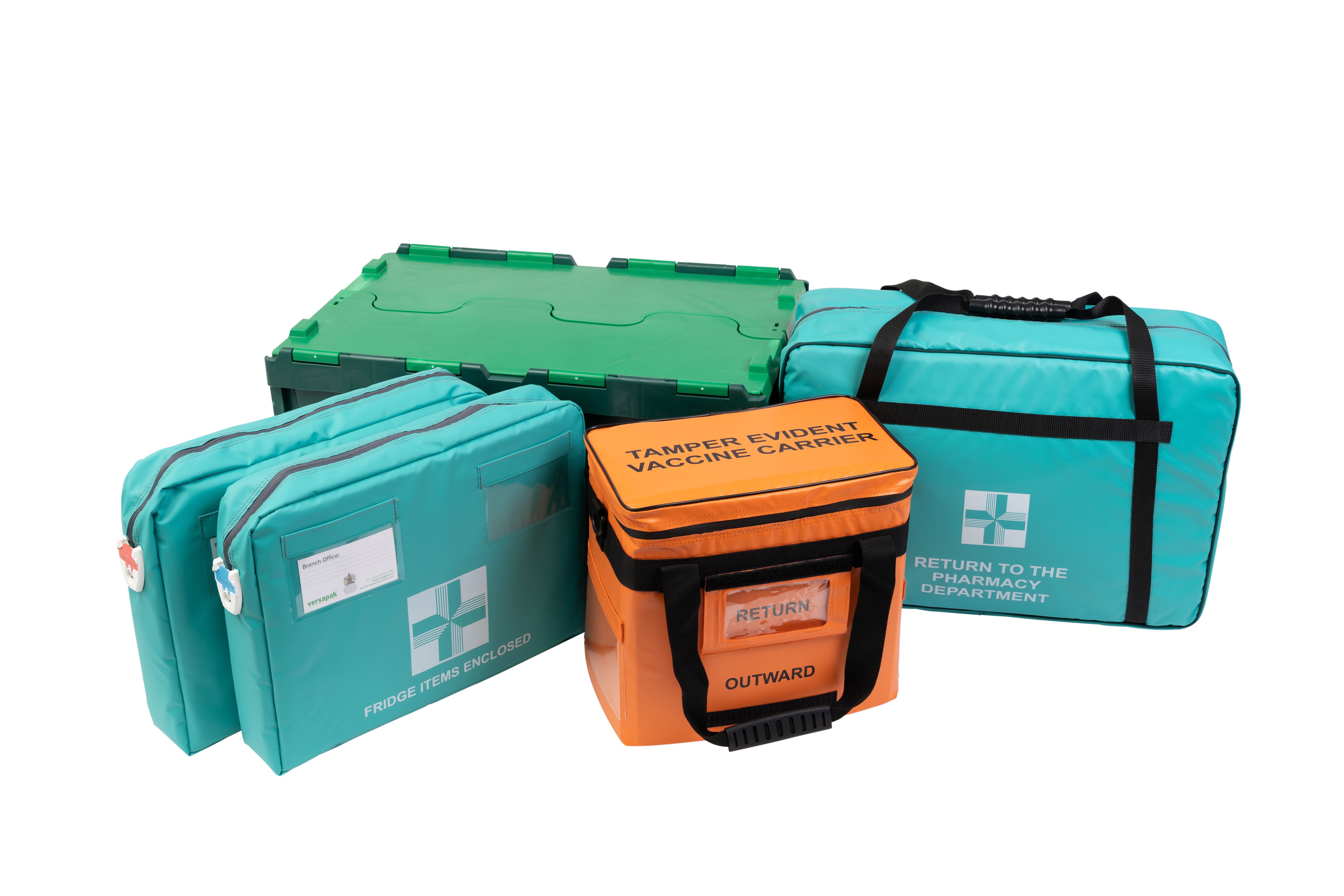 Versapak manufacture tamper evident pouches and carriers to store and transport medicines, vaccines, paperwork and other pharmacy items. They are secure, antimicrobial and fully customisable.
Since 1973, Versapak has been manufacturing pouches and carriers for the medical industry. We are trusted by hundreds of medical establishments around the UK including pharmacies, hospitals, laboratories, medical couriers and GP Surgeries.
Versatile and Customisable
Versapak products come in many different shapes and sizes and are used for lots of different applications such as transporting medicines, vaccines, paperwork, and other pharmacy items.
We hold stock of many of our standard products in the UK and we have our own manufacturing facility in Europe which means that we can make bespoke products to order.
This might mean a small adaptation to a standard product, such as printing a company or department name on the bag, or it might mean a completely new design. Whichever of these applies to you, we will be happy to help.
High Quality and Cost-Effective
Our products are made using the highest quality materials which means they can be used over 2,000 times and come with a 5-year guarantee. This makes them extremely cost-effective whilst also helping to protect the environment.
Our medical carriers feature VersaShield™ Antimicrobial Technology, which reduces bacteria by up to 99.5%. VersaShield™ is embedded in the material of the carrier and actively eliminates bacteria on the internal and external surfaces, handles, zip puller, and locking mechanism.
Antimicrobial and Easy to clean
As well as providing infection prevention, our carriers are made from PVC-coated polyester which means they are very easy to keep clean.
Secure and Tamper Evident
Versapak Pouches and Carriers are fitted with a tamper-evident locking mechanism which, when fastened with a security seal ensures that the contents of the bag remain secure. Once sealed, to open the carrier you must lift the zip which breaks the seal and cannot be reattached. The contents cannot be accessed without showing evidence of tampering.
For more information, please visit www.versapak.co.uk or call us on 020 8333 5300