CERAMIDE & CICA PROTECTIVE SUN CREAM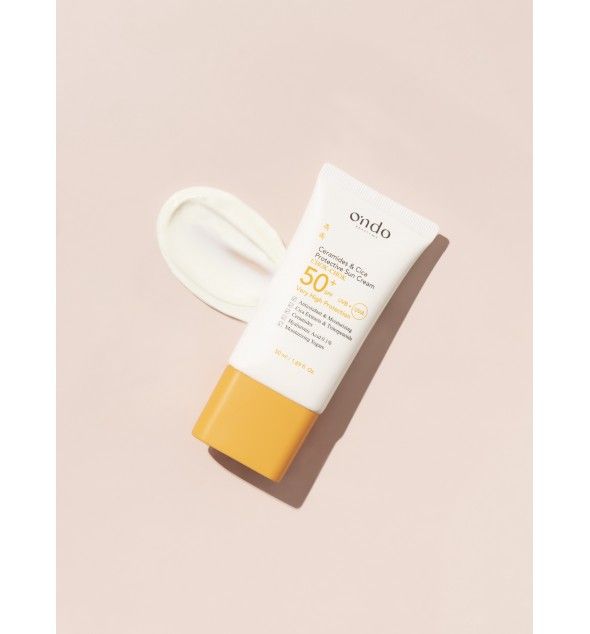 Ondo Beauty 36.5's Ceramide & Cica Protective sun cream delivers extremely high protection whilst feeling remarkably light and silky. It leaves absolutely no white cast, thanks to its chemical filters that guarantee a clear, almost translucent finish, even on deeper skin tones.
It won't leave your skin feeling greasy, and it's hydrating enough to double as a moisturiser and sunscreen. It's packed with ingredients like hyaluronic acid, a blend of moisturising sugars, ceramides, and niacinamide. If you have oily skin, you can skip using a moisturiser altogether and apply this as a 2-in-1 product. However, if you have very dry skin, it might be beneficial to use both products to achieve optimal hydration.
The cream gives your skin a fantastic dewy finish, making it an excellent makeup primer (it's even suitable for the eye area). Plus, it can be applied to the rest of the body as well.
This amazing sun cream looks and feels like your own skin. It's been dermatologically tested on sensitive skin — and it's vegan too!