MicroPharm Pro+ Mentor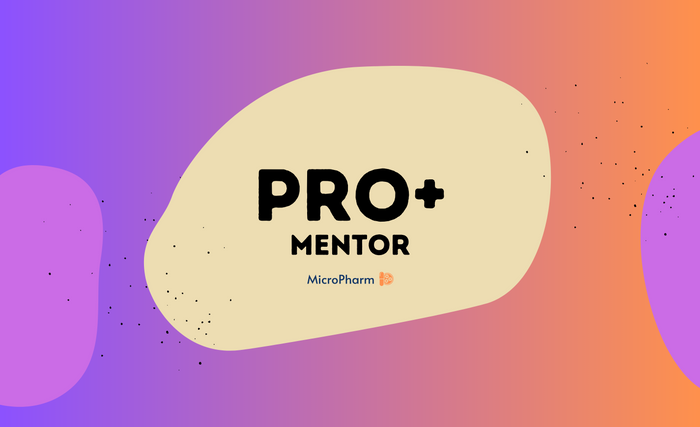 MicroPharm Pro+ Mentor is our premium, all-inclusive membership tier that goes beyond the foundational features of our Pro+ offering. This membership is specifically designed for trainee pharmacists who seek an extra layer of personalised support and accountability in their journey towards passing the GPhC registration assessment. Through expert mentorship, tailored study plans, and continuous support, Pro+ Mentor aims to deliver a bespoke learning experience that maximises your chances of exam success and enriches your professional growth.

Key Features
Personalised Study Plan: Receive a custom-tailored study plan designed to optimise your study time and ensure comprehensive coverage of all subject areas.
Monthly One-on-One Video Check-ins: Benefit from monthly, private video consultations with a dedicated mentor who will assess your progress, clarify any queries, and provide invaluable guidance tailored to your needs.
Robust Learning Environment: Gain access to an expansive digital platform that incorporates all features of the Pro+ Membership, including a rich library of videos, practice questions, and additional resources.
Practice Questions and Videos: Access to over 600 practice questions and more than 250 educational videos, updated regularly to reflect the most current content.
Exclusive Study Materials: Free access to study guides, e-books, and mock exams worth over £350 to bolster your preparations.
Dynamic Updates: Receive real-time notifications via email for all new content additions, ensuring you're always up to date.
Webinars: Complimentary access to our schedule of upcoming webinars featuring seasoned professionals and experts in the field.

Pro+ Mentor Pass Guarantee
Much like the Pro+ membership, Pro+ Mentor also comes with our exclusive Pass Guarantee. If you complete the Pro+ Mentor course, answer all practice questions correctly at least once, and fail to pass the June GPhC registration assessment, you can opt for a full refund or a complimentary 12-month extension to your membership.

Why Choose MicroPharm Pro+ Mentor?
Comprehensive Content: High-quality, meticulously curated materials guide your preparation.
Personalised Support: Expert mentorship and tailored plans take the guesswork out of your study routine.
Track Record of Success: A history of successful exam outcomes underscores the effectiveness of our approach.
Flexible Learning: 24/7 access to resources allows you to set your own study pace.