NutraTea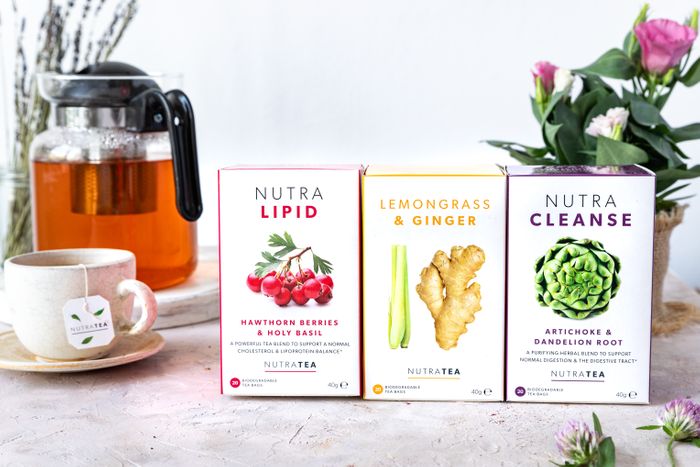 NutraTea specialise in functional herbal teas that have been formulated by pharmacists and nutritionists. Every ingredient has been researched due to its long-standing history of benefits and synergistic relationship, ensuring each herbal blend targets a specific health issue.
We pride ourselves on using the finest, sustainably sourced herbs from around the world whilst never adding flavourings, oils or excipients to bulk our tea bags. This ensures we maximise the health benefits for a superior quality functional herbal tea.
What's more is our commitment to the environment inspired us produce recyclable and biodegradable packaging, in addition to a reusable tea bag.