Silver Levene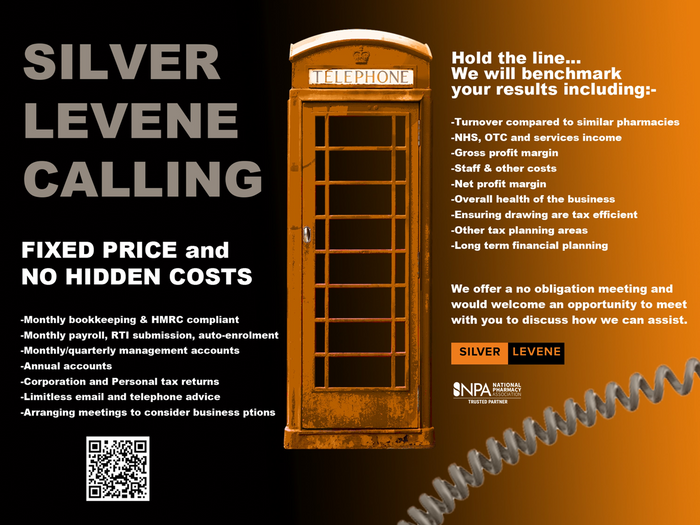 Pharmacies are a unique type of business. There are special rules, regulations and challenges. However from our experience, we know that this industry offers incredible opportunities!
For over 30 years, we have provided proactive accountancy and tax services to community pharmacies. Our extensive client-base are a testament to our expertise.
If you are looking to outsource your bookkeeping, accounting, etc... or wish to minimise risk and tax liability, we can help. This will save you time to run your pharmacy profitably, fund growth, secure essential investments and develop your services.
ANYTHING'S POSSIBLE WITH SILVER LEVENE
VISIT US AT STAND M20