The Ultimate Pharmacy Website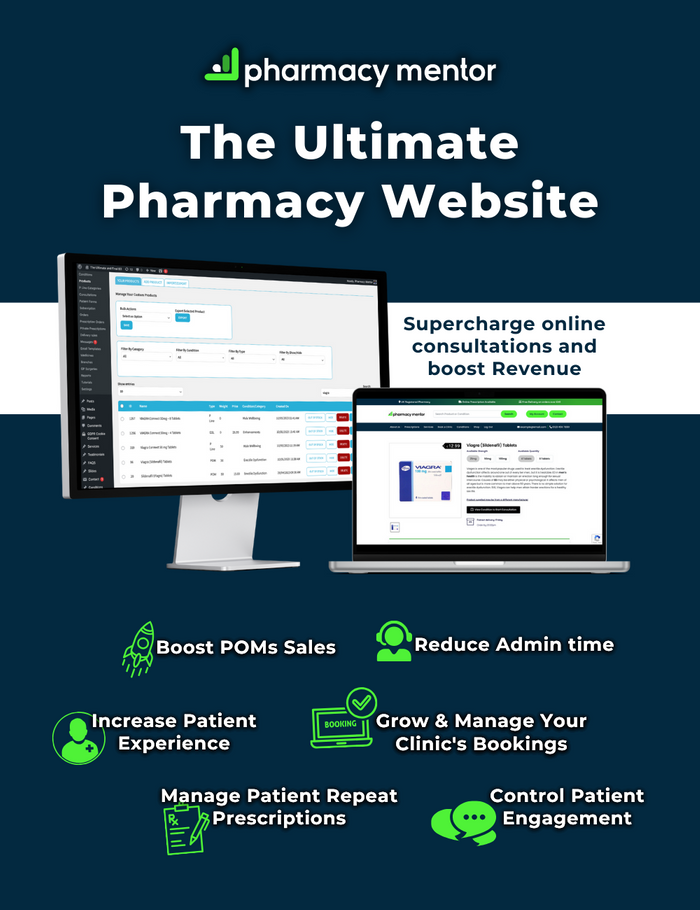 In an era driven by digital patient behaviour and a visionary understanding of the clinical future of pharmacy, The Ultimate Pharmacy Website (The UPW) emerges as the perfect solution for those pharmacies who want to own their future. Born from a passion for fostering the growth of pharmacies, The UPW is set to revolutionise the way pharmacies interact with patients and conduct their operations, fully own by them.
Crafted under the visionary leadership of our Founder and CEO, Saam Ali, and complemented by the exceptional prowess of our Project Management team, The UPW is designed to usher in a new era of digitisation for the front-end of pharmacy services.
At every patient touchpoint, this groundbreaking platform offers a comprehensive suite of capabilities that redefine pharmacy operations:
Effortless Prescription Reordering: Say goodbye to the hassle of prescription refills. The UPW streamlines the process, allowing patients to reorder prescriptions with ease, enhancing convenience and patient retention.
Seamless P-Line, GSL and OTC Purchases: The UPW simplifies the process, ensuring compliance and efficiency in dispensing and delivering the products, nationwide

Empowering Risk Assessments for POM's: The UPW empowers pharmacies with the tools needed to conduct thorough risk assessments for the supply of Prescription-Only Medications (POMs). Ensure patient safety and compliance while efficiently managing these critical medications.

Efficient Clinical Service Bookings: Beyond dispensing, The UPW facilitates the booking of clinical services, making it convenient for patients to schedule appointments for essential healthcare services and receive automated notifications to ensure a great patient experience
But The UPW is more than just a pharmacy website; it's an indispensable business tool. This platform is not only enhancing patient experiences but also propelling pharmacies across the UK towards unprecedented growth and innovation.
Join the digital revolution with The UPW, where innovation meets healthcare, and pharmacies flourish like never before.
Discover the power of seamless pharmacy management today!