2021 CPD Training Opportunities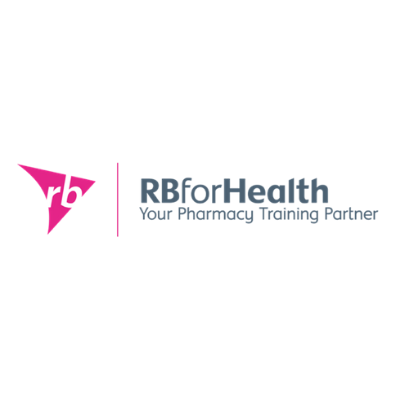 2021 CPD Training Opportunities
Our series of free CPD webinars are continuing across May, June and July 2021
At RBforHealth we're committed to helping pharmacies become more competent and confident experts in healthcare. So, we bring you the most up-to-date, accurate and relevant information on common conditions and treatments. Over 20 years, we have proudly delivered high-quality training through a comprehensive range of platforms to suit individual learning needs – including interactive training seminars and workshops.
Our outstanding training and education continues with Let's Talk More Pharmacy, the second series this year of free CPD webinars. We'll be covering the OTC management of upper gastrointestinal conditions and dry skin conditions.
Webinars are online video workshops – a convenient and effective way to grow your knowledge of best practice. Our series of webinars have been developed to support the whole pharmacy team, from counter assistants and dispensary staff to pharmacists. You can access them via a desktop computer, tablet or mobile.
Our webinars will be brought to you by our senior training and development managers. An experienced team who will be sharing their knowledge of OTC treatments for key therapy areas.
Dyspepsia occurs in 40% of the population annually*:
Let's Talk Upper GI
Heartburn and indigestion are common complaints. As many as 40% of the population may suffer from dyspepsia annually.*
Our free webinar aims to enhance your knowledge and understanding of the primary causes of upper GI conditions. We'll also look at the NICE guidelines for OTC management. The training is aimed at assisting you in improving patient outcomes and experiences.
Webinar aims and content:
Review the primary causes and common triggers for heartburn and indigestion.
Discuss the suitable OTC treatment options in line with NICE guidance and review mode of actions.
Understand how RB's upper gastrointestinal (GI) portfolio can support your patient recommendations.
DATE:
Wednesday 12th of May | 7:00pm–8:00pm
Tuesday 8th of June | 7:00pm-8:00pm
Thursday 8th of July | 7:00pm–8:00pm
Straightforward recommendations for your patients' dry skin conditions:
Let's Talk Skincare
Caring for dry skin conditions and finding the appropriate management option could be confusing for patients.
The webinar aims to build confidence by enhancing your understanding of the OTC management options available for various dry skin conditions, such as eczema and psoriasis. We'll discuss the signs and symptoms of common dry skin conditions and review recommendations in line with NICE guidelines.
Webinar aims and content:
Review skin structure and common dry skin conditions: signs, symptoms and triggers.
Discuss OTC treatment and management options in line with NICE guidelines.
Highlight self-care advice to support patients and understand when further medical advice is necessary.
Review RB's skincare portfolio that supports self-care in pharmacy.
DATE:
Tuesday 18th of May | 7:00pm–8:00pm
Wednesday 16th of June | 7:00pm-8:00pm
Thursday 15th of July | 7:00pm–8:00pm
Professional development is important to RBforHealth. We aim to provide exceptional CPD training for you and the whole pharmacy team to help keep your knowledge and skills relevant and up-to-date. We want you to excel in your vital daily work of supporting your patients to effectively self-care for common conditions.
* NICE Clinical Guideline 184
RB-M-39237 | April 2021