13 Jul 2023
Alcohol Awareness and dependency issues amongst healthcare professionals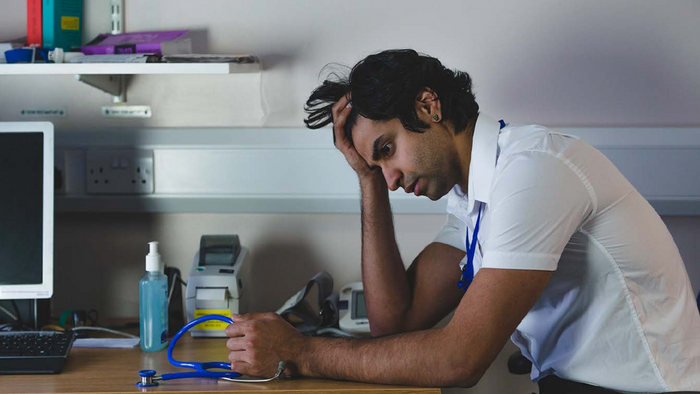 Every year, over 5,000 public health teams, workplaces, GP surgeries, pharmacies, hospitals, charities, and other community groups across the UK sign up to take part in Alcohol Awareness Week (July 3-9th) run by Alcohol Change. Here at Pharmacist Support, we are using this campaign to raise awareness of the support available to members of our pharmacy family in need of support.
Addiction is defined by the NHS as not having control over doing, taking, or using something to the point where it can cause harm to the individual. It is described by our Addictions Psychotherapist Paul Sunderland as "both a primary disease, but also a symptom of a distress… People who suffer from addiction are hijacked by their behaviour."
From the charity's recent joint 2022 Workforce Wellbeing Survey with the RPS, 16% of respondents had reportedly been concerned about addiction or addictive behaviours in the last year, of which only 3% had sought support.
Many studies have been undertaken in America to explore and understand the prevalence of addiction amongst healthcare professionals. One recent study found that between 8% and 15% of doctors, nurses, and pharmacists have abused or misused drugs or alcohol in the workplace. They also found that for the addicted professional, this can lead to isolation, secrecy, and a reliance on one primary addictive relationship with drugs or alcohol to fulfil all their needs.
Pressures and fear prevent people from seeking help
Exposure to high-stress situations, such as emergency crises, and emotional exhaustion can cause medical professionals to seek comfort in the form of alcohol and/or drugs. Here in the UK, healthcare professionals face similar pressures to those in America. These include long hours, high workloads, and staff shortages. We understand getting treatment isn't always a simple process for pharmacists. The fear of losing your job or your registration may keep you from getting the treatment you need to recover. However, our work with pharmacists to overcome addiction points to the high level of success rates for people who do seek help.
"I think the issue of addiction is particularly difficult for pharmacists and other healthcare professionals particularly because they are concerned with healthcare, and somehow feel that this shouldn't happen to me or I'm not good enough… I think there's a sense of responsibility, a sense of management as well, that can make asking for help and being vulnerable very difficult." Addictions Psychotherapist Paul Sunderland
You are not alone
At Pharmacist Support we understand it is hard to ask for help, but things tend to get worse if you delay. Our dedicated confidential helpline has dealt with 275 contacts with the charity regarding addiction over the past 12 years, which means we can offer an experienced, understanding and non-judgemental ear when helping you to decide on your next steps.
"I think probably I did think that there weren't many people like me. I did reach out for help but I wasn't prepared to listen to the answers. I wasn't open to seeing where I was and what the possible consequences were…. I haven't lost my license, I've still got my family, I've still got my job, I've still got my house… and the answer is yeah – these things haven't happened YET. And they're only round the corner. If you can get help early, you can get off before the consequences get too severe." Addiction Peer Support volunteer and Addiction Support beneficiary, Anne Cawdron
Free and confidential Addiction Support
Pharmacist Support offers a range of Addiction Support services that are free and totally confidential, and we do not report any contact with our services to any other organisations. Pharmacist Support provides confidential support to individuals experiencing problems with alcohol, drugs, gambling or other types of dependency. This confidential service provides safe and easy access to a variety of support for people seeking help for themselves and for people affected by another person's addiction. Through this service, you can also access support for eating disorders.
Call the free and confidential helpline on 0808 168 5132 or email info@pharmacistsupport.org
Addiction Peer Support
If you're struggling with an addiction and are uncertain about contacting the Addiction Support helpline, you may find it easier to first speak with one of our trained pharmacist volunteers through our Addiction Peer Support service.
This service offers you the opportunity to speak anonymously and in confidence to one of our trained volunteer pharmacists. These volunteers have also been through addiction themselves, experienced the journey and are in advanced long-term recovery.
"I found myself in need of help after self-medicating. I know this may sound like a cliché but Pharmacist Support saved my life. Before their help I was on self-destruct. Now I am back on the register, able to work in pharmacy and my family life is back to normal. Pharmacist Support helped me when no one else could." Addiction Support beneficiary