06 Oct 2021
Avicenna – here to help pharmacists at all stages of their pharmacy journey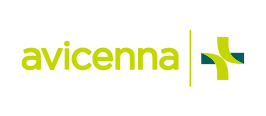 After a couple of years absence from the Pharmacy Show, the Avicenna team are delighted to once again be back, bigger and better. We now own 137 retail pharmacies across England and Wales in addition to being the largest, truly independent buying and support group in the UK.
Please come and visit our teams at our stand G40, as we believe we have something for everyone from independent members to pharmacists and staff looking for a change of direction.
Avicenna Pharmacies – develop your career with us
Our operations team will be delighted to talk to you about our offering for pharmacists and support colleagues, both employed or self-employed.
Are you looking to sell your pharmacy?
We are actively looking for new opportunities to invest across the UK. If you are thinking of selling, come over and see us or get in touch with Mark Shepherd to set up a confidential chat (mark.shepherd@avicenna.org)
Avicenna Independent Pharmacy Membership Group
Supporting independent pharmacy is very much at the heart of everything we do, and with the addition of our retail branches we can now bring you even more support than ever before.
Avicenna offers great rewards and benefits which help increase purchasing profits. We have industry leading terms through our preferred mainline wholesale partners and extremely competitive pricing on all pharmacy medicines and health & beauty products through our shortline partners. Additionally, with our ever growing manufacture deals you are sure get a return on investment through our discounted schemes.
We are also very proud of our regulatory and services support. The team offers guidance across a wide range of areas covering matters such things as PQS, GPhC inspections, DSP, HLP, Flu, travel and much more. We pride ourselves on how we deliver this service to our Aviplus members in a personalised approach. To get a flavour of what we can do come and have a look at our latest PQS folder. Remember 20 NMS or no PQS.

Pharmacy show special offer
Sign up at the show as a standard member to receive six months free membership valid from 1st October 2021 -March 31st 2022 (T&Cs apply) and a free PQS folder (which is normally reserved for Aviplus only). If you were to join as Aviplus at the same time, we will waive the £200 install fee.

Come and talk to us at the pharmacy show to find out how you can benefit from membership with us as little as £1 a day!
AviLabs Digital Solutions
AviLabs is our specialist digital division that is focused on the development & creation of solutions that will help our pharmacies and partners remain competitive and relevant in the future.

Having developed from scratch our NHS approved prescription ordering app Manage My Meds and our in house ordering platform Avibuyer, we are looking to the future to provide efficient customer facing digital solutions that drive service, growth and profit.
Come to the stand for a demo and find out how our digital solutions can enhance your pharmacy business and benefit your customers.

You can also visit our website to find out more about us and the offerings we have that can benefit you! https://www.avicenna.org