23 Jun 2020
BeeNature: Natural dermatology for the health of your skin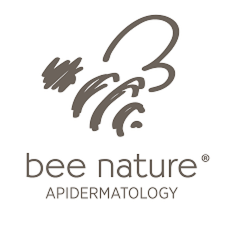 Founded by Marine Andr' 8 years ago, Bee Nature offers moisturizing and care products based on organic honey for the whole family. Bee Nature' products are the result of a growing expertise in the field of natural dermo-cosmetic care. Their product range for the shower includes soap, shampoo, conditioner and shower gel. Their care range includes face cream, body milk, hand cream, lip care and repairing balm. For babies they have a range of bath products including cleansing gel and shampoo as well as body milk and nappy balm.
The brand prides itself on its natural ingredients in its products. While the main ingredient is honey, they also use other natural ingredients including vegetable oils such as shea butter, apricot kernel oil or jojoba oil as well as aloe vera. Conventional cosmetic products are often composed of products harmful to health and to the environment and are less effective than natural ingredients: for example, mineral oils will cover the skin and prevent dehydration 'but in an indirect way. Vegetable oils, which are natural, contain vitamins and trace elements that nourish the skin in depth, providing it with all the elements it needs and making up for any deficiencies. '
The components of conventional cosmetics can cause irritation, be allergenic, carcinogenic or disrupt the hormonal system, which can lead to chronic pathologies such as diabetes. Their negative impact on health is therefore significant.
More than 99% of their ingredients are natural'
Bee Nature' develops natural dermatology: the care products are guaranteed free of synthetic perfume, colouring, paraben, phenoxyethanol, mineral oil, silicone, essential oil and alcohol. More than 99% of their ingredients are natural. All allergenic or irritating components are avoided as much as possible in their compositions. Their treatments are dermatologically tested, respect the physiological balance of the skin and are very well tolerated. Moreover, all Bee Nature' products are biodegradable and not tested on animals.
Today, Bee Nature wants to expand internationally and find trusted partners to collaborate with abroad. With the help of AWEX Wallonia, Bee Nature will participate in the Pharmacy Show, an opportunity to meet potential British partners.
Hauliga:'Natural-Based Cosmetic Products for Pharmacies