09 Sep 2021
British Cannabis Returns to The Pharmacy Show for a Record-Setting 5th Year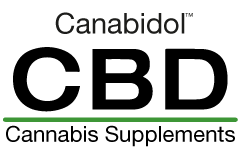 The longest-running CBD company at The Pharmacy Show, British Cannabis™, makers of pharmacy sector CBD original – Canabidol™ – return next month with a fresh new look and innovative new compliant products for pharmacists.
Since 2017, when Canabidol™ by British Cannabis™, became the first CBD brand to exhibit at The Pharmacy Show, the company has been a staple at the event, whilst the cannabis-derived supplements and wellness products sector has grown exponentially along with the UK's original CBD pharmacy brand.
With each year, British Cannabis' presence at the event has grown in parallel to the CBD market's success within the pharmacy sector; from a modest shell scheme in 2017, to today, where visitors are invited to join the company in the largest open plan stand experience occupied by a CBD company to date.
The makers of award-winning pharmacy range Canabidol™ and ground-breaking low-cost CBD oil range ACCESS CBD™, plus the white label powerhouse behind many other successful CBD brands, are back with a host of exciting new innovations for show visitors.
For those new to the scene, Canabidol™ was the first UK-made and independently owned CBD brand developed specifically to meet the exacting standards required in the pharmacy sector for the retail sale of CBD products. This included transparent batch-by-batch analytical testing, publicly available online test results and class-leading accuracy on CBD strengths and product purity and safety.
This has since seen British Cannabis ship over half a million product units across multiple retail channels over the past half-decade.
Recently promoted Managing Director, David Ralson, was reached for comment on the company's return to The Pharmacy Show 2021 and what's in store for visitors:
"Over the years British Cannabis has won awards for its own whole-plant based cannabis distillate ingredients, as well as a number of accolades across our retail brands, including Best Pharmacy CBD Product with Independent Community Pharmacist and Best CBD Product with several health and wellbeing magazines. Meanwhile, our white label and private label partners have also picked up several awards for the products we produce for them.
"We don't put something out unless we're satisfied that it is what it says and that it will work for people," says David. "With over 1,500 product options, all with registered FSA Novel Foods applications, other brands in recent months have turned to being 'Powered by British Cannabis' under our white-label manufacturing. "With the situation CBD brands are facing at the moment regarding the Novel Foods and Home Office regulations, several high-profile brands have turned to us for help and support. This is because their supply chain from the US or Europe had been interrupted due to the difficulties importing products into the UK, especially 'full-spectrum' formulas and extracts."
Having gained total control of its supply chain, with its own lab, manufacturing facility, warehouse and dispatch and leading testing facility, the firm invested all profits back into the business which led to the development of its cannabis research farm in Portugal. "We soon became the leading experts in our field and summed this up with the company slogan 'We know more; Because we do more" he continues.
"We are really excited to be getting back face-to-face with the pharmacists and pharmacy sector leaders who have been the heartland of our brands for several years now. Pharmacists may be spoilt for choice when it comes to CBD supplements these days, but as the company with the longest standing track record for compliance and knowledge, we will continue to be there for the sector.
Innovations that we are very much looking forward to showing visitors include great new formats like our 500mg CBD Dermal Patches and some exciting relaunches for some of our long-standing products."
The firm is now also investing in a new facility which will see it treble its capacity of these products, including a state-of-the-art ISO-accredited testing lab (under the division 'British Cannabis Analytics') and manufacturing investment, including a new cosmetics line. As one of 35 testing labs selected to participate in the UK's Government Chemist ring trial assessment for measuring CBD and cannabinoid content in commercial products, British Cannabis' Analytics division received a vote-of-confidence in their product testing services and validation about the reliability and accuracy of their results. The LGC stated that the trial was "very successful", with 82 percent of labs demonstrating their capability to determine CBD in consumer products successfully.
British Cannabis CEO and founder, Tom Whettem, commented: "Having this amount of trust and faith put into our analytics services is further ratification that British Cannabis' labs are up to par with other established testing facilities such as the MHRA, Eurofins and British American Tobacco. We are able to not only further increase the trust in the accuracy of our own products, but also offer a new alternative testing house for other CBD and cannabis-derived products to help build their own product compliance".
Come and visit British Cannabis at stand H40 this October and discuss how, through either partnering with our brands or by switching to our white label division to make your own, we can make compliant CBD products a staple part of our business model for many more years to come.