03 Aug 2021
CiiTECH Offers Cannabis Course FREE To First 50 people! Exclusive To The Pharmacy Show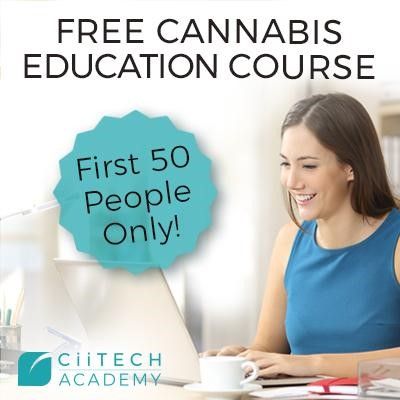 There is no shortage of CBD products on the market, however not the same can be said about cannabis and CBD education. CiiTECH believes it is crucial for the industry to become more educated. Therefore, CiiTECH has decided to take charge and bridge the gap between health care practitioner and patient by offering a course. The course has already had some fantastic feedback from industry leaders.
Sign Up here Now to Grab the
CiiTECH Cannabis Science & Therapeutics Education Course
Completely FREE!
That's a £300.00 value. Offer Expires October 1, 2021. First 50 people to register only!
There is a massive gap in the industry between Pharmacists, doctors and patients when it comes to cannabis knowledge. It is especially crucial for Pharmacies to adapt a training system for pharmacists and pharmacy technicians to be able to properly explain the uses for CBD and cannabis. The CiiTECH Academy offers that solution and you can grab the opportunity now.
CiiTECH is a cannabis company renowned for its partnerships with some of the world's leading businesses, researchers and Universities in the Cannabis sector. CiiTECH wants to share it's extensive knowledge with you.
The company founder and CEO, Clifton Flack, has immersed himself in the world of cannabis with a goal of "enabling every person in the UK, who wants to and could potentially benefit from cannabis to be able to get their hands on it, understand what they are putting in or on their body and to feel confident doing so".
More about the course:
The course offers a comprehensive guide for those wishing to grasp a full understanding of cannabis and gain confidence in understanding products and how to talk to patients and customers.
Each successful completion will receive an official certificate!
The course modules include:
THE HISTORY OF CANNABIS AS MEDICINE
A TOUR OF THE ENDOCANNABINOID SYSTEM
KEY FUNCTIONS OF THE ENDOCANNABINOID SYSTEM
BEYOND THC & CBD: MINOR CANNABINOIDS, TERPENES
THE ENTOURAGE EFFECT
DEEP DIVE INTO CBD (CANNABIDIOL)
METHODS OF ADMINISTRATION
PHARMACOKINETICS & PHARMACODYNAMICS
RISKS & CONTRAINDICATIONS
DOSING STRATEGIES
LABORATORY TESTING
DIFFERENTIATING BRANDS
GUIDING PATIENTS: THREE VIGNETTES
MEDICAL CANNABIS AND ADDICTION
SUMMARY AND RESOURCE GUIDE
Don't miss your chance to grab this CiiTECH Cannabis Education Course FREE valued at £300.00
Grab it here now!
To learn more about the course visit: https://ciitech.academy/
To learn more about CiiTECH: https://ciitech.co.il/