21 May 2018
ECG loved being at The Pharmacy Show for their second year
We really enjoy having a stand so we can catch up with all our clients and those Pharmacists looking for more details about training, or even just some clinical 'chat' with our clinical team. Also, for the second year we have provided vaccine training at the show. This was really well received again with full sessions across both days.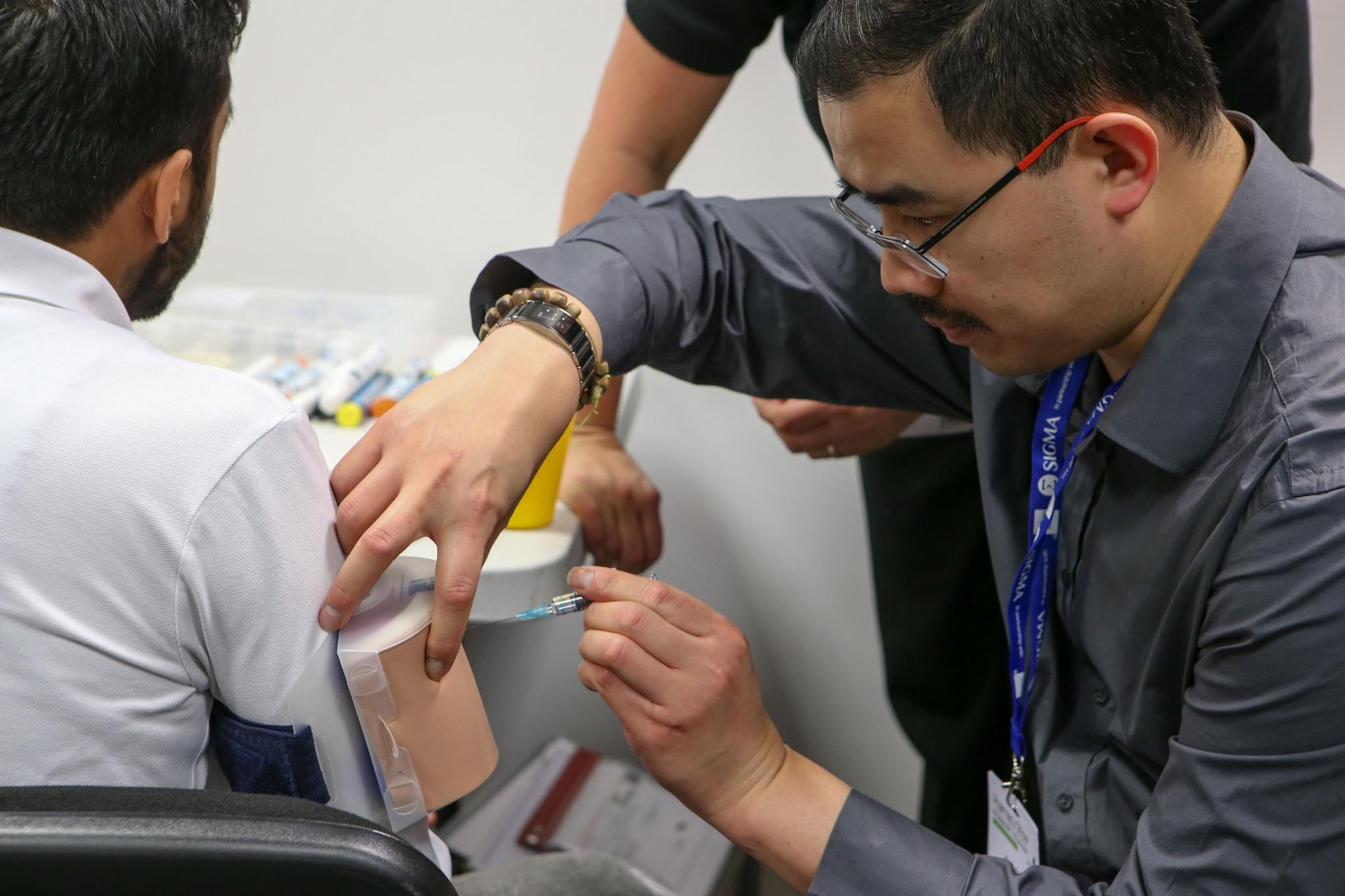 We received some really positive feedback from the training, which included a mix of refreshers and those new to vaccinations, about the standard of the training and the amount of supervised practise they received. This allowed them to leave feeling much more confident and competent with the skills. The heavily practical training enables the Pharmacists to practise their intramuscular and subcutaneous injection techniques, as well as hands on practise with manikins to refresh on their basic life support skills.
Our trainers thoroughly go through anaphylaxis and other adverse reactions, enabling our participants to have a go with all auto-injectors as well as drawing up adrenaline from ampoules.
ECG recruit highly experienced clinical trainers who have used these practical skills in reality and we find that Pharmacists really enjoy being taught by nurses and paramedics who share these stories and make the training 'real'.
Our participants were thrilled to leave with a password to our delegate resource area on our website which gives them access to additional resources such as 'refresher videos' on all the skills taught so they can recap at any stage. They also know that they can access our clinical team Monday-Friday 08:30-17:00 hrs for advice, which they do use!
This year we gained our RPS accreditation as a training provider, as well as being able to offer PGDs to our Pharmacists, so all in all we hope that we can continue to improve our services and work closely with the Pharmacy world to provide training needed to enhance their services.