HEAT + CLEANSE + REVIVE + REPAIR with The Eye Doctor range

Consumers are generally becoming more and more aware of the need for self-care and management of a range of uncomfortable conditions.
Eyes are most often neglected unless uncomfortable, irritating symptoms are present.  The Eye Doctor range treats various conditions, such as, MGD, Blepharitis, Dry Eye Disease and associated symptoms of dry, sore, gritty eyes, however, daily eyelid hygiene helps as a preventative measure.   With a global prevalence ranging from 20 to 50%, Dry Eye Disease is a significantly growing health problem worldwide.
The College of Optometrists report, 7.5% of those aged over 50 and 15% of those over 70 in the UK suffer with dry eye.   Our eyes are affected by many external and internal factors: medication, hormonal changes, age, air conditioning/heating, screen time and contact lens wear.
It is thought, there are more ex contact lens wearers in the UK than there are current contact lens wearers.  It is widely accepted that a considerable number of patients stop using contact lenses due to Dry Eye Disease, which may well be marginal and present with no symptoms until contact lenses are worn.
The superficial lipid layer protects the underlying aqueous tear layer from evaporation and is important for maintaining the integrity and stability of the tear film.  Daily eyelid hygiene is a key step in preventing various eye complaints and irritations.
There are 3 steps to good eyelid hygiene:
Step 1. HEAT: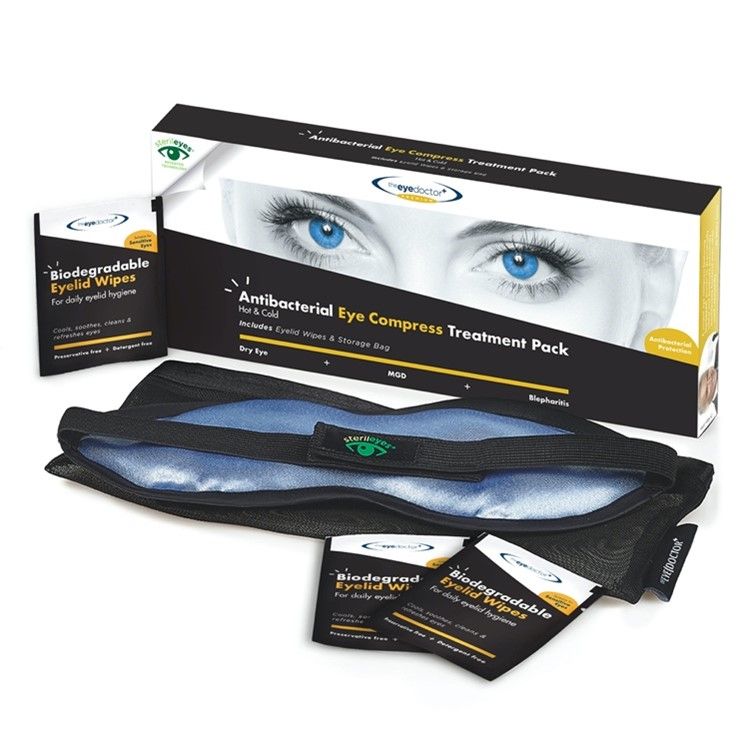 MGD (Meibomian Gland Dysfunction) occurs when the oils in the glands thicken from the natural smooth oil to a buttery consistency. This results in blocked glands, a major cause of Dry Eye Disease, Chalazion, Styes and Blepharitis.
The Eye Doctor antibacterial, patented, premium compress is warmed in the microwave or oven and applied to closed eyelids.  The compress reaches the optimum temperature for melting the buttery oil to liquid again, unblocking the glands.  A gentle massage procedure will express the oil from the glands, which will relieve tension and irritation of the eyes.
Reusable 365 times and features our patented antibacterial technology. Sterileyes® is bound to the fibres of the fabric on The Eye Doctor compresses and is clinically proven to reduce 99.9% of bacteria tested,  It is antimicrobial to the leading three causative microorganisms of eye infections and that associated with dry eye development.
Filled with BodyBeads® self-hydrating technology, these beads release moisture when heated to optimum temperature and is a non-toxic alternative to natural grain which is more prone to overheating.
Step 2. CLEANSE: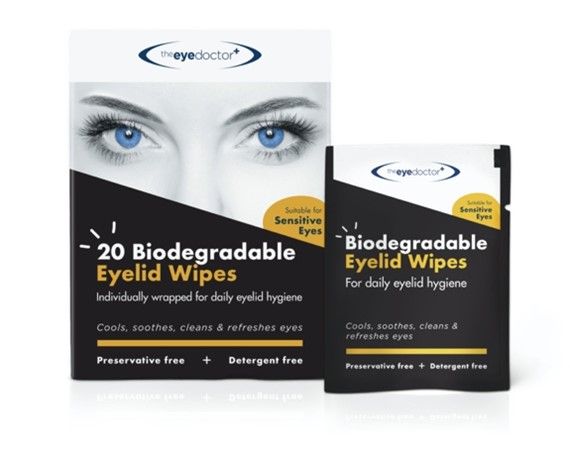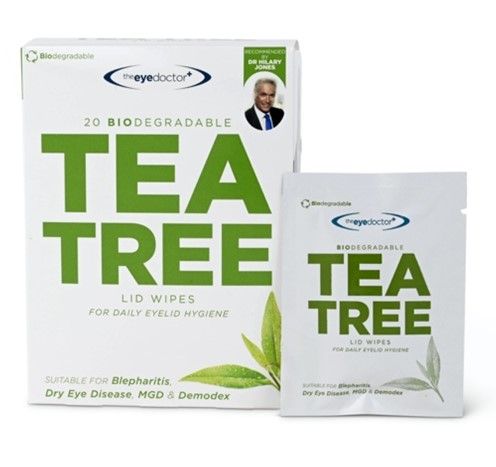 After expressing the glands, the dirt and debris needs to be removed from the lids and lashes.
The Eye Doctor Eyelid Wipes and Tea Tree Oil Eyelid Wipes rinse-free formula,  suitable for sensitive eyes,  are biodegradable and individually wrapped for convenience and ease of use.
When the tears evaporate before new tears are produced, dry eye symptoms will result. Cleaning your eyelids everyday, especially if you wear makeup, can improve your dry eye symptoms, and prevent dry eyes from getting worse
The Eye Doctor Tea Tree Wipes feature a unique formula that helps soothe painful or irritated eyes and potentially demodex. Recommended by Dr Hilary Jones, this is a key step in daily eyelid hygiene and preventing various eye complaints and irritations.
Step 3. HYDRATE: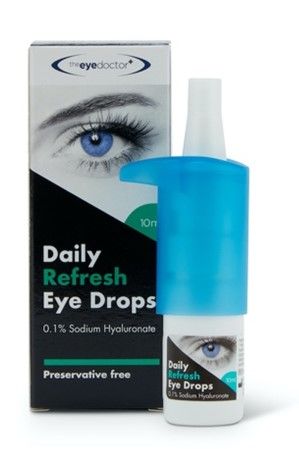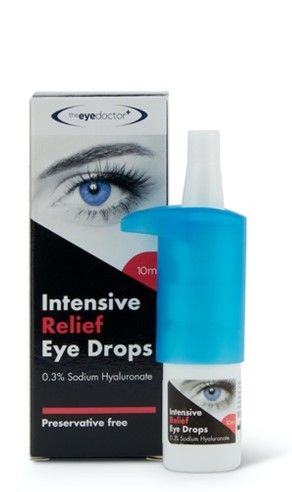 Finally, to instantly ease the symptoms of dry eye, use The Eye Doctor preservative-free Eye Drops to help maintain the eyes natural moisture barrier.
Featuring 2 strengths of Sodium Hyaluronate – 0.1% for moderate dry eyes and 0.3% for severe dry eyes – these drops have an innovative 'one-drop action' pump to ensure no wastage and easy application. With 250 measured doses, they can be used for 6 months after first opening and provide long-lasting moisture relief.
Dr. Colin Parsloe. Ophthalmologist & business advisor.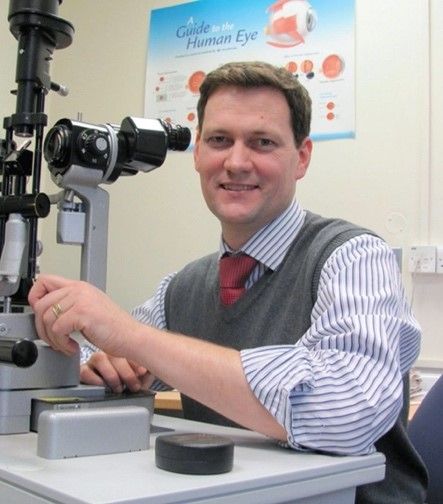 Can Dry Eye Disease cause blindness?
"Yes, I believe this link has been shown in reports such as the DEWS report of 2007, other references to this can be found in certain textbooks (10) and in popular optometry and optician journals. The link between Dry eye Disease and loss of vision from Microbial keratitis is not an absolute as there are other innate immune mechanisms that do assist to protect the eye, however, it is believed that having Dry Eye Disease, and in particular severe Dry Eye Disease, is a risk to developing corneal infections."
Why is an Antibacterial Hot Compress such an important evolution in managing Dry Eye Disease?
"There is research showing that reducing the bacterial load in subjects with anterior blepharitis or MGD significantly improved the clinical picture of the eyelid margin tissues including the Meibomian glands. (1) It is argued that in order to treat Meibomian gland disease you need to reduce the bacterial load – indeed Suzuki T propose that systemic (tablets) antibiotics are required for treatment to be successful (2). It is clear in conditions such as dry eye disease, there is an increase in the number of bacteria. Zhang et al conclude that this contributes to the disease process (3). It has also been shown that 'the severity of MGD was positively correlated with a higher isolation rate, a greater number of bacterial species, and a higher grade of bacterial severity, which implied that MGD might be correlated with bacterial changes.' (4) When looking at the difference in bacteria between healthy people and people with MGD, it was found that those suffering from MGD have a higher bacterial load. The bacteria produce specific toxins that can contribute to dry eye disease. (5) It has been shown that those with the most severe disease had the highest level of infection of Staphylococcus bacteria. (6) It is recognised that contamination of hot compresses used as management for MGD may "exacerbate" this condition. (7) It is abundantly clear that the higher the bacterial load in the eye, the more likely it is that their dry eye disease will be more severe. We are therefore confident to say that the device with the lowest number of bacteria will be the best product to use."
(10) Yanoff M, Duker JS, Augsburger JJ. Ophthalmology. St. Louis, MO: Mosby; 2004. p. xxii.p. 1652.
(1) Guillon M, Maissa C, Wong S. Eyelid margin modification associated with eyelid hygiene in anterior blepharitis and Meibomian gland dysfunction. Eye Contact Lens. 2012;38(5):319–325. doi:10.1097/ICL.0b013e318268305a
(2) Suzuki T. Inflamed Obstructive Meibomian Gland Dysfunction Causes Ocular Surface Inflammation. Invest Ophthalmol Vis Sci. 2018;59(14):DES94–DES101. doi:10.1167/iovs.17-23345
(3) Zhang X, M VJ, Qu Y, et al. Dry Eye Management: Targeting the Ocular Surface Microenvironment. Int J Mol Sci. 2017;18(7):1398. Published 2017 Jun 29. doi:10.3390/ijms18071398
(4) Jiang X, Deng A, Yang J, et al. Pathogens in the Meibomian gland and conjunctival sac: microbiome of normal subjects and patients with Meibomian gland dysfunction. Infect Drug Resist. 2018;11:1729–1740. Published 2018 Oct 11. doi:10.2147/IDR.S162135
(5) Zhang SD, He JN, Niu TT, et al. Bacteriological profile of ocular surface flora in meibomian gland dysfunction. Ocul Surf. 2017;15(2):242–247. doi:10.1016/j.jtos.2016.12.003
(6) Dong X, Wang Y, Wang W, Lin P, Huang Y. Composition and Diversity of Bacterial Community on the Ocular Surface of Patients With Meibomian Gland Dysfunction. Invest Ophthalmol Vis Sci. 2019;60(14):4774–4783. doi:10.1167/iovs.19-27719
(7) Bilkhu P, Wolffsohn JS, Hilton A, Matthews G, Legood S, Riley L. Microwave decontamination of eyelid warming devices for the treatment of meibomian gland dysfunction. Cont Lens Anterior Eye. 2016;39(4):293–297. doi:10.1016/j.clae.2015.12.001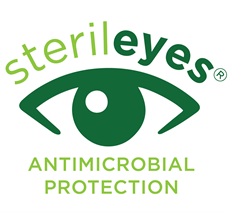 In 2015, we started asking question about the potential effects of introducing bacteria to the eyes when using compresses and also the potential for cross-infection.
After extensive testing and collaboration, we identified this as a potential serious risk and developed Sterileyes®.   A patent was granted in 2021 for this invention.
Sterileyes® is an antibacterial shield bound to the fibres of our fabrics, clinically proven to reduce bacteria tested by 99.9%. Our Sterileyes® fabric is antimicrobial to leading causative microorganisms of eye infections associated with dry eye development.
Sue Grant, Managing Director of The Body Doctor adds: "There are many false claims surrounding bacteria on compresses, we are led to believe that heating a compress will eliminate all bacteria but this is false. It is also believed that if the compress filling has antibacterial properties, bacteria will not survive on the cover applied to the eyes which is also wrong. In addition, most compresses now offer hot and cold usage and of course, no bacteria are killed when using cold. After a long arduous journey, through trials and testing, we feel our concerns for patients recommended a compress ladened with bacteria have been borne out. Particularly in this new world where people are more aware than ever of the risks of transference of bacteria and viruses. Several years ago we undertook the challenge of providing the safest, cleanest and most cost-effective treatment available for patients suffering with MGD, Blepharitis and evaporative Dry Eye Disease. We are delighted that this journey has concluded with the grant of the patent to do just that."
About the company – The Body Doctor Ltd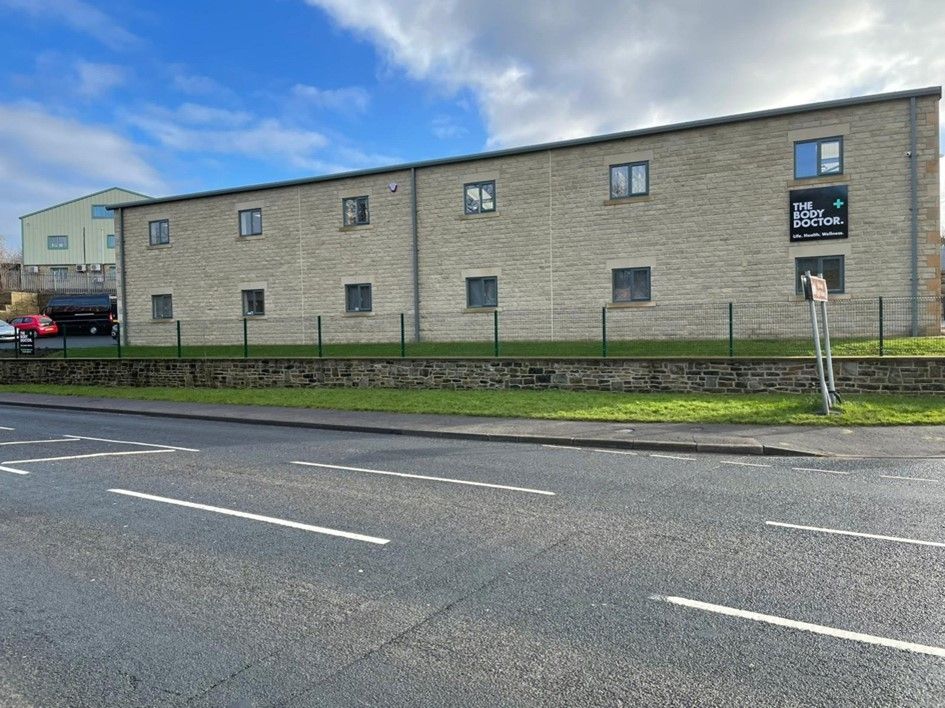 This year, The Body Doctor are celebrating 10 years of supplying innovative solutions to the eyecare industry around the world.
We're a family-run business, set up in 2012 by Sue Grant and her two sons, Adam and Sam Wymer. The vision of the business was  and continues to be, to devise, develop and supply innovative solutions that focus on primarily promoting and optimising eye  health.
Backed by science, and supported by experts in the medical field, including Dr Hilary Jones MBE, we want to raise awareness of eyecare, especially eye hygiene and deliver a series of preventative solutions and treatments to common problems.
We're very proud to have received the Queen's Award for Enterprise in the innovation category. Our products are rigorously tested including the BS8433/2004 Personal Warmer test, they are CE certified and have also passed: REACH BSEN 14362-1/2,  Pesticides, EN71 Pt 3.