11 Sep 2023
Introducing Bionutrica: Elevating Your Health Through Prevention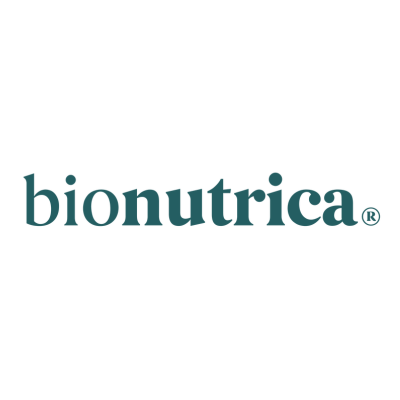 In a world where health is paramount, Bionutrica emerges as your dedicated partner in proactive well-being. We understand that the key to a fulfilling life lies in prevention, and that's why we've meticulously crafted a line of dietary supplement products with your health as our top priority.
Our mission at Bionutrica is to empower you to take control of your health journey, allowing you to experience life at its fullest. We offer a unique range of supplements that harness the power of nature to bolster your body's defenses and support its innate purity.
Imagine maintaining the same level of vitality and well-being that you were born with, all through life's ups and downs. That's the promise of Bionutrica.
Our carefully curated products are not just supplements; they are proactive healthcare solutions designed to enrich your body with the natural elements it craves. We believe that prevention is not just a choice; it's a lifestyle.
Join us on this transformative journey towards a healthier, happier you. Explore the Bionutrica difference, where prevention meets performance, and where your health truly becomes your wealth. Welcome to a life of proactive well-being with Bionutrica.
Empowering Health Through Prevention
At Bionutrica, we firmly believe that prevention is the cornerstone of health. Our mission is to empower individuals to take control of their health journeys. We offer a unique range of dietary supplement products meticulously curated to nourish the body with the natural elements it craves, all designed to keep you at your best.
Explore Our Innovative Product Range
Delve into the heart of Bionutrica's proactive well-being philosophy through our meticulously crafted product range. From *BioMan, formulated in the UK to support all-round men's health, to BioLiver, our comprehensive formula enriched with milk thistle extract for all-rounded liver health, and innovative offerings like DeCod NAD+ and BioPEA Forte, each product encapsulates our commitment to proactive healthcare solutions.
BioMan: Our comprehensive blend, formulated in the UK, is tailored for all-round men's health. It actively contributes to normal fertility and testosterone levels, promoting a vibrant and active lifestyle.
BioLiver: Our all-encompassing formula is designed to promote all-rounded liver health, enriched with the benefits of milk thistle extract. It's your key to maintaining a healthy and resilient liver.
DeCod NAD+: Experience the remarkable power of Nicotinamide Mono-Nucleotide (NMN), Pterostilbene, and Calcium alpha-ketoglutarate (Ca-AKG) combined with essential B vitamins. This groundbreaking product stands at the forefront of anti-aging and longevity research.
BioPEA Forte: A distinctive fusion of Palmitoylethanolamide (PEA), Genistein, and Daidzein, paired with the advantages of vitamin B2, B6, and B12. It supports normal neurological and psychological functions while reducing tiredness and fatigue.
Your Full Supply Chain Partner
But Bionutrica is more than just supplements; it's a complete healthcare partner. We take pride in our infrastructure, boasting an HSE approved distribution center in Ireland and GMP & FSC 22000 approved manufacturing facility in India. Our in-house formulation development team allows us to offer services ranging from contract packaging to custom formulation development, contract manufacturing, storage, and logistics. We provide a seamless supply chain solution, ensuring that our products reach you and your customers with the highest quality and efficiency.
This infrastructure empowers us to offer full supply chain services. It means that when you partner with Bionutrica, you're not just gaining access to top-quality supplements; you're entering into a comprehensive collaboration for your health and wellness offerings.
Best manufacturing practices
Quality is the cornerstone of Bionutrica's offerings. We pride ourselves on maintaining the highest standards at every step of the production process. Our GMP & FSC 22000 approved manufacturing facility is a testament to our commitment to quality assurance. Every product we offer is subjected to rigorous quality control, ensuring you receive supplements that you can trust.
Our Team of Formulation Experts
Behind every product is a team of dedicated formulation experts. Our in-house team is committed to staying at the forefront of nutritional science, continuously innovating to provide you with supplements that align with the latest research and understanding of health and wellness. When you choose Bionutrica, you're choosing products backed by expertise and a passion for your well-being with European Food Safety Authority (EFSA) approved health claims.
Join Us on the Path to a Healthier, Happier Future. Visit our booth at the UK Pharmacy Show to explore the Bionutrica difference. Discover how our products and services can elevate your health and wellness portfolio. Let us be your partners in health, and together, we'll embark on a transformative journey towards a healthier, happier future.
For more information about Bionutrica, our product range, and comprehensive services, please visit our website at [www.bionutrica.uk](http://www.bionutrica.uk). Stay connected with us on social media for the latest updates and insights into the world of proactive well-being.