12 Aug 2020
Is your pharmacy missing out on Covid-related funding?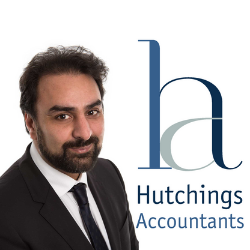 Community pharmacy has been at the frontline of the response to COVID-19, and the sector has faced several challenges. As part of The Pharmacy Show Webinar Series, Hutchings Accountants discussed these challenges along with ways to protect your business, and how the market for pharmacy sales has been affected. Find it here if you missed it.
Over recent months we have helped many of our clients understand and take full advantage of the financial support available, and in doing so we now wish to share this knowledge with any and all community pharmacy owners who would like to discuss it.
We are offering all pharmacies a free 1-hour video call with our senior accountant to talk about your concerns and to go through all the help and support currently available.
To try and further help financially, we are offering a limited number of new clients reduced rates on some of our most beneficial services. (Terms & Conditions apply)
PHARMACY OWNERS – ADD VALUE TO YOUR PHARMACY:
If you are considering instructing a new accountant, we are offering your first year's accounting fees completely free when you sign up with us.
PHARMACY SELLERS – MAXIMISE SALE PRICE & MINIMISE YOUR TAX BILL:
If you are planning to sell your business, we are offering a £2,000 discount on the accounting fees relating to the sale when you take advantage of our fixed fee service.
PHARMACY BUYERS – GETTING IT RIGHT:
If you are purchasing a pharmacy, we can provide industry-specific accountancy support, and you only pay us if the purchase completes. PLUS, you can spread the cost over 3 years.
We've probably made this clear already, but if there is anything from the above that you would like to discuss, or better understand, we will be more than happy to hear from you.
I look forward to your contact,
Atif Butt (Acca)
Hutchings Accountants Ltd
Tel: (01494) 722 224
DD: (01494) 422855
Email: atif@hutchingsaccountants.com
Web: www.hutchingsaccountants.com
Hutchings Accountants – About us
We are a firm of specialist accountants. We are different to other accountancy firms because of our extensive experience and detailed knowledge working with pharmacies throughout the UK. As well as the usual compliance work like preparing accounts, tax returns, VAT and payroll, we have over 30 years' experience in helping our clients purchase and grow their pharmacy business, improve profits, and plan ahead to formulate a tax efficient exit strategy when the time comes.