06 Oct 2021
Join us at The Pharmacy Show 2021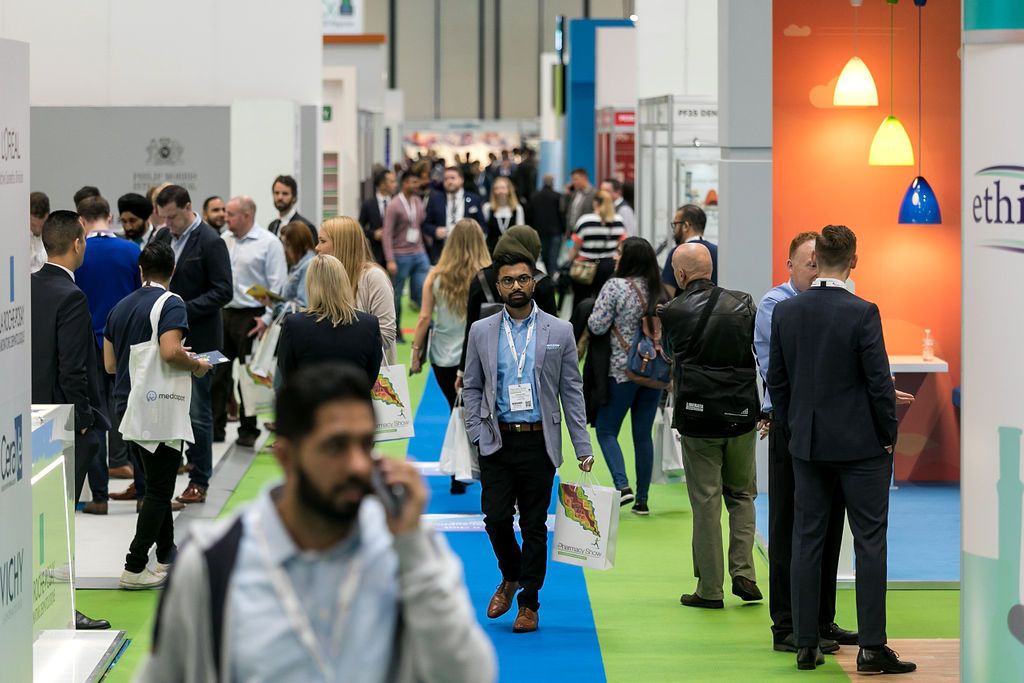 The Pharmacy Show is back! In just a few days' time, we'll be returning to the NEC Birmingham, live and in person – providing community pharmacy professionals across the country with game-changing advice and information, so the benefits can be passed on to patients.
With access to a programme of inspiring new content, training and development, and the chance to visit over 200 leading suppliers - the event is once again set to present inventive ideas, helpful resources, and invaluable insights.
We're back in action!
As the first major get-together for the profession in two years, and the only one taking place for this year – we couldn't be more excited! After taking the decision to postpone The Pharmacy Show 2020 due to the pandemic, we're thrilled to be able to reunite members of the industry – to learn, share and celebrate.
So many ways to get involved…
From engaging speakers to inventive exhibitors, there are plenty of activities to get involved in at The Pharmacy Show. Here are just a few highlights:
200+ industry-leading exhibitors
Discover a wide range of suppliers, all under one roof – the perfect opportunity to meet face-to-face, discover what's new and find the products that will work best for you. Visit our exhibitors at their stand, and be sure stop by our selection of exhibitor features sprinkled throughout the show floor.
100+ expert speakers
Spanning across eight theatres – from Public Health & Wellbeing to our much-anticipated Keynote Theatre – hear from a diverse selection of experts discussing the latest developments. Discover key tips and takeaways you can implement immediately.
It's good to talk…
After an extended period of social isolation, the networking opportunities provided by The Pharmacy Show have never been more welcomed. Meet with knowledgeable speakers and exhibitors and catch-up with colleagues in a relaxed environment. Our new networking lounge offers plenty of opportunity to mingle with peers. Plus, we welcome you to join our free drinks reception on Sunday, 17th October at 6.00pm.
A heartfelt thank you
As pharmacy professionals (of all kinds), you have played a critical role in the response to COVID-19. We acknowledge your commitment, how hard you've worked to support patients and communities, the long hours you've put in, and how you've adapted your services to ensure only the best outcomes for those in your care. We're so thankful and grateful for everything you have done, and continue to do.
We hope The Pharmacy Show provides you with a much-welcomed moment to regroup, refresh and reconnect with colleagues from across the country.
Reserve your spot
Join us from the 17th – 18th October for new ideas, networking, nuggets of wisdom and so much more. We can honestly say there's something for everyone here at The Pharmacy Show. If you haven't already, be sure to secure your pass here.
We look forward to welcoming you.