11 Jan 2022
Kinetik Wellbeing – Empowering at home health management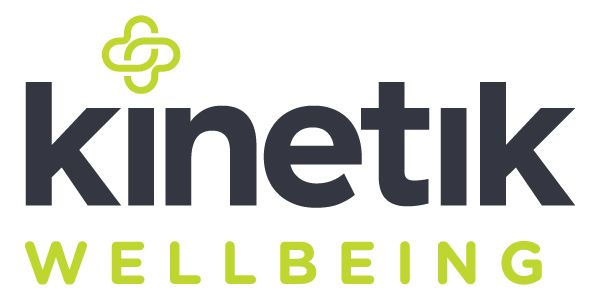 Our mission is to produce high quality, easy to use, affordable devices that allow everyone to manage their health from home.
When used correctly our devices can help to show the early warning signs of heart attacks, strokes, diabetes and many more diseases. Further to their personal application, widespread use of the devices could relieve significant pressure on the NHS and global healthcare systems.
Why do we need remote monitoring?
Remote monitoring is expanding more than ever before, in part due to the increased use of remote consulting. The phrase 'remote monitoring' in a healthcare context generally refers to data gathering that is done somewhere other than the usual clinical setting. The data might include blood pressure, blood sugar, temperature, pulse (heart rate), height, weight or oxygen saturation.
The pandemic has made in-person access to healthcare professionals more limited so more people are choosing to monitor their own conditions or data themselves.
Consulting with a doctor remotely can help the doctor give better advice and may help save an unnecessary visit to A&E (or conversely might help prompt a necessary visit when needed!).
Picking up an inexpensive machine and testing your blood pressure at home means you can hopefully pick up potential issues before they lead to any serious damage.
5 key areas we specialise in for remote health monitoring.
Blood pressure (Hypertension)
High Blood Pressure is known as a 'silent killer' because it carries no recognisable symptoms. Failure to treat it can have serious consequences for your health.  The only sure-fire way to detect Hypertension is by having regular blood pressure checks and understanding your reading. 
Blood glucose (Diabetes)
High blood sugar (Hyperglycaemia) can have serious affects for people with both Type 1 and Type 2 Diabetes.  When you live with Diabetes it is important that blood glucose levels are kept within your target range in order to stay healthy and avoid side effects such as heart disease and stroke.  This can be achieved at home by regularly testing your blood glucose levels with a home glucose monitoring system.
Monitoring your blood sugar with a home monitor involves placing a drop of blood onto a test strip and inserting it into a compatible Glucose monitor, such as the Kinetik Wellbeing Blood Glucose Monitoring System which offers fast and discreet blood glucose testing whether you are at home or going about your daily routine.
Pulse Oximeters
We measure blood oxygen levels in our bodies to ensure that everything is working as it should be. Your blood oxygen levels indicate the amount of oxygen that your red blood cells are carrying around your body, if the levels dip too low you can become unwell.
There are various factors that can affect the levels of oxygen in your body, some are ongoing conditions, such as emphysema or lung damage, and some are more circumstantial, such as having a chest infection, or being at a high altitude.
Thermometers
Every parent can find peace of mind by having a trusted thermometer in their family first aid kit. Children can become ill quickly, and a high temperature is often one of the first indicators that they are unwell. Any detection of a rise in temperature can help you act quickly if you are concerned for your child's wellbeing. They can be particularly useful when making the decision on whether to send your child to school or not.
Home Blood Tests
Kinetik Wellbeing have partnered with Monitor My Health (by the NHS) to bring you a range of blood tests that can be taken from the comfort of your home.
Our tests are easily accessible, safe and regulated, they can detect disease and promote wellness. After completing your test, results will be available via an online dashboard, providing you with the information you need to share with a healthcare professional or giving you the peace of mind that all is well.
We provide the following Home Blood Tests:
COVID-19 Vaccine Immunity and Antibody Test
COVID-19 Antibody Test
COVID-19 Vaccine Immunity Test
Thyroid Test
Vitamin D Test
Total Cholesterol Test
Diabetes Test
Healthy Heart Test
Full Screen (Diabetes, Vitamin D, Cholesterol, Thyroid)
There is still a lot to be done before at home health monitoring is a household term. However, we are encouraged by the government's continued stance to reduce pressure on the NHS and to reduce physical face to face appointments. These factors would benefit from an increased up-take of at home health monitoring devices, which we will strive to facilitate for many years to come.