11 Aug 2022
La Provence, land of light, smell and history '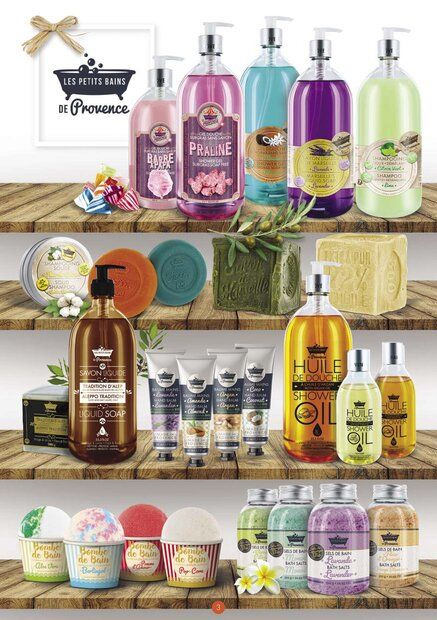 Les Petits Bains de Provence were born in Provence.
Made from carefully selected raw materials from natural origin,
Les Petits Bains de Provence respect Proven'al traditions.
'
Les Petits Bains de Provence Liquid Soaps and Shower
gels are made under MASTER SOAP-MAKER control,
designation conferred to soap-craftsman. He has got more
than 10 years' experience and a know-how recognized
by Chambre des M'tiers.
'
The name Marseille liquid soap refers to traditional
saponification method known as Marseille's were pure
vegetable oils are saponified (cooked with caustic soda during
several hours) in a cauldron (traditional tank) which makes
naturally soap and big quantity of glycerin
(Integrally found in liquid soaps).
'
Les Petits Bains de Provence are made in traditional tanks.
Alpe's water mixes with oils and vegetable raw materials,
under soap-maker's expert eye.
'
Ageti France ' www.ageti.fr ' contact@ageti.fr