08 Mar 2022
NAWP launches factsheet for Endometriosis Awareness Month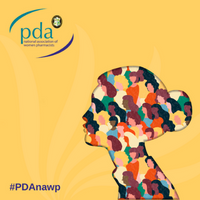 This International Women's Day, the National Association of Women Pharmacists (NAWP) has launched a factsheet to raise awareness of Endometriosis - a condition where tissue similar to the lining of the womb starts to grow in other places, such as the ovaries and fallopian tubes.
March is also Endometriosis Awareness Month. Endometriosis can affect women of any age. Currently 1 in 10 women of reproductive age in the UK has endometriosis.
Endometriosis is classed as a chronic condition, which means it can impact not just health, but also work, studies and relationships.
A significant number of patients can suffer for years from debilitating period pain due to endometriosis. Patients are commonly diagnosed late due to the fact they are usually not taken seriously, or they keep being told that it is normal period pains.
NAWP reached out to some patients to share their experiences of endometriosis in order to better understand the impact it can have and how pharmacists as healthcare professionals can help.
Late diagnosis can impact on quality of life and the ability to have a family. One patient shared that she was diagnosed with endometriosis following a miscarriage and was put into a medically induced menopause at the age of 27, prior to having surgery seven months later. This greatly impacted on her quality of life and led to her losing her job as a nurse.
Another patient shared that her diagnosis was so late that her fallopian tubes had become severely damaged and required removal. This meant that she had to embark on IVF to start a family. She now has two children, but still struggles with endometriosis and is currently on a waiting list for a hysterectomy.
With regard to pain, one patient shared that from the age of 20, endometriosis started impacting her daily life and mental health. Despite having an ovarian cyst removed and trying various medication, she has had ongoing pain, and this has severely impacted on her quality of life. She says, 'I'm worried and tired of my body feeling this.'
Download the NAWP Endometriosis Factsheet here.
NAWP hopes that this factsheet will help to raise awareness and encourage open conversations to assist with early diagnosis. As pharmacists may suffer from endometriosis themselves, NAWP urges employers to adopt effective policies and interventions to support employees affected by endometriosis and encourages PDA members to seek adjustments and support in accordance with employer policies.
NAWP is an organisation within the profession in the UK that concerns itself with issues of special relevance to female pharmacists. In January 2020, NAWP became part of the Pharmacists' Defence Association (PDA) as its first'Equality, Diversity & Inclusion (EDI) Network.
For more information about the NAWP Network, visit'www.the-pda.org/nawp. Also, find the network on social media using the hashtag #PDAnawp.