12 Jun 2023
Neutrient, Expertly Formulated supplements at Affordable Prices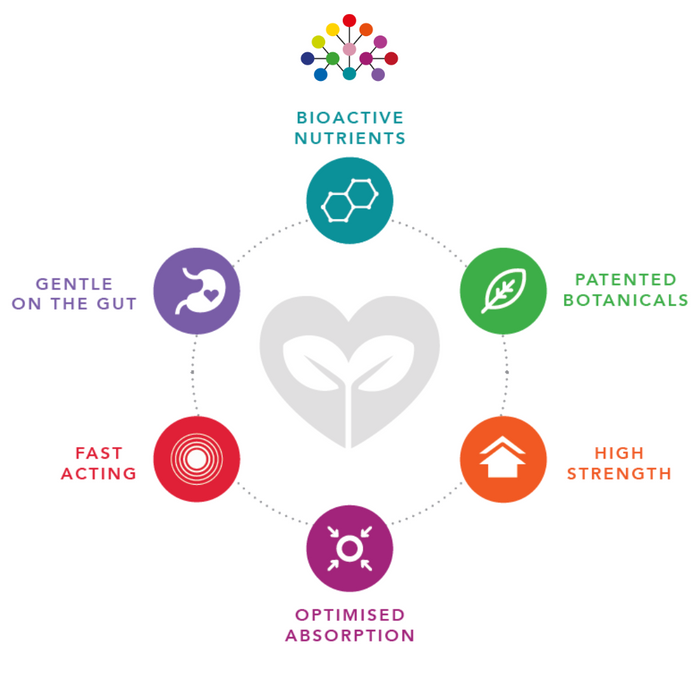 Neutrient is an impressive range of advanced food supplements formulated by their team of health practitioners. Using potent and scientifically researched botanical extracts to deliver superior quality absorption rates, going one step further than high street brands.
Come see us at stand J24 at the Pharmacy Show
Innovative ingredients
Neutrient prides itself on its continuous efforts to innovate its formulas. They stay informed about the latest developments in nutrition and make sure that the new ingredients they offer are backed by multiple clinically significant studies.
Magnesium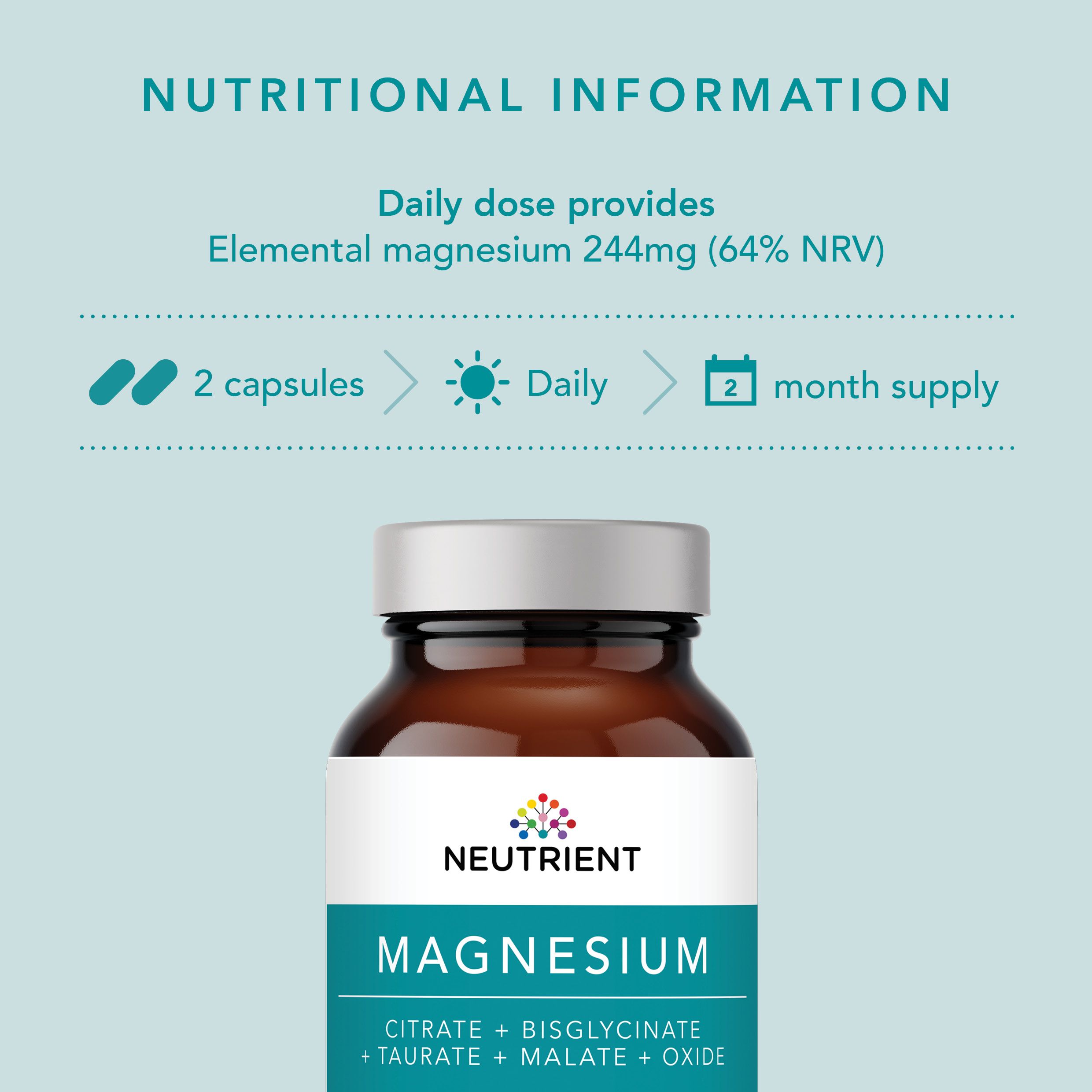 The award-winning Neutrient Magnesium is a clear example of the importance that this practitioner led brand gives to achieving a high bioavailability in each of their products. Neutrient Magnesium capsules are a practitioner strength, high potency formula containing four powerful bioactive magnesium chelates: bisglycinate, taurate, malate and citrate with added magnesium oxide, delivering enhanced magnesium absorption and effectiveness by utilising multiple cellular uptake pathways. Different chelates deliver magnesium to different areas of the body and magnesium oxides are the most effective for raising blood levels of magnesium.
Magnesium malate is at the top of the list for muscles and energy systems
Magnesium bisglycinate has the best absorption rate and is a good all-rounder
Magnesium taurate is uses in clinical studies researching the nervous system and brain
Magnesium citrate is good for general magnesium support and energy
Magnesium oxide is effective at raising magnesium serum levels
Advanced Collagen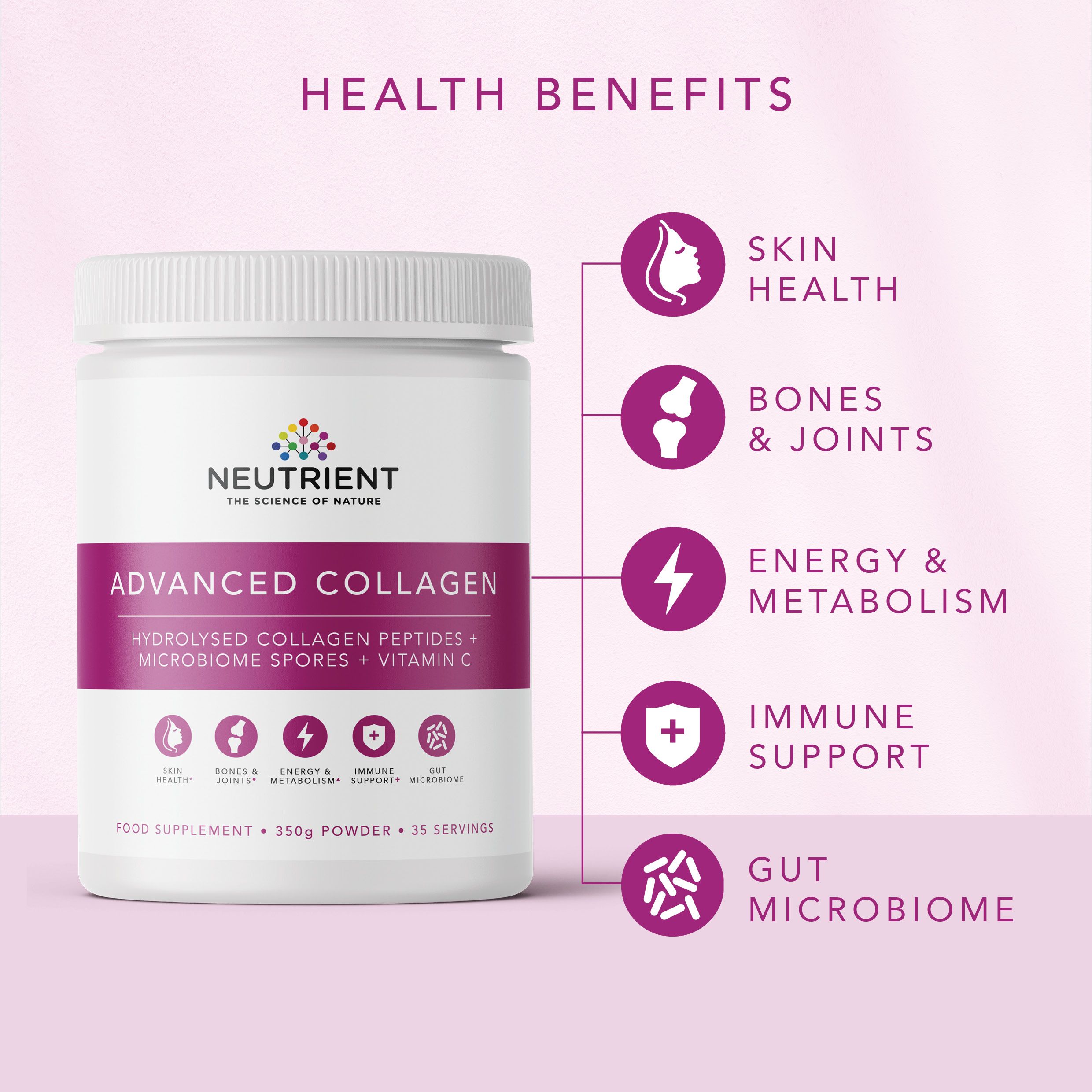 Their Advanced Collagen combines premium quality European grass-fed, pasture-raised bovine type I hydrolysed collagen peptides with highly absorbable buffered vitamin C and gut nourishing microbiome spores to help nurture the intestine lining, the skin and body conditioning.
Advanced Collagen has an average molecular weight of 2000 Da, these tiny peptides are rapidly absorbed in record time and deliver far higher efficacy than products with a high molecular weight which have to endure the lengthy process of digestion before gaining access into the body. It also contains a buffered, non-acidic form of vitamin C called magnesium ascorbate, to help support collagen formation for the normal function of skin, bones, cartilages, gums and teeth. Finally, their formula incorporates 300 million heat-stable microbiome spores, which survive digestion and are stable in hot drinks for gut ecology.
Sample our products at stand J24
Curcumin+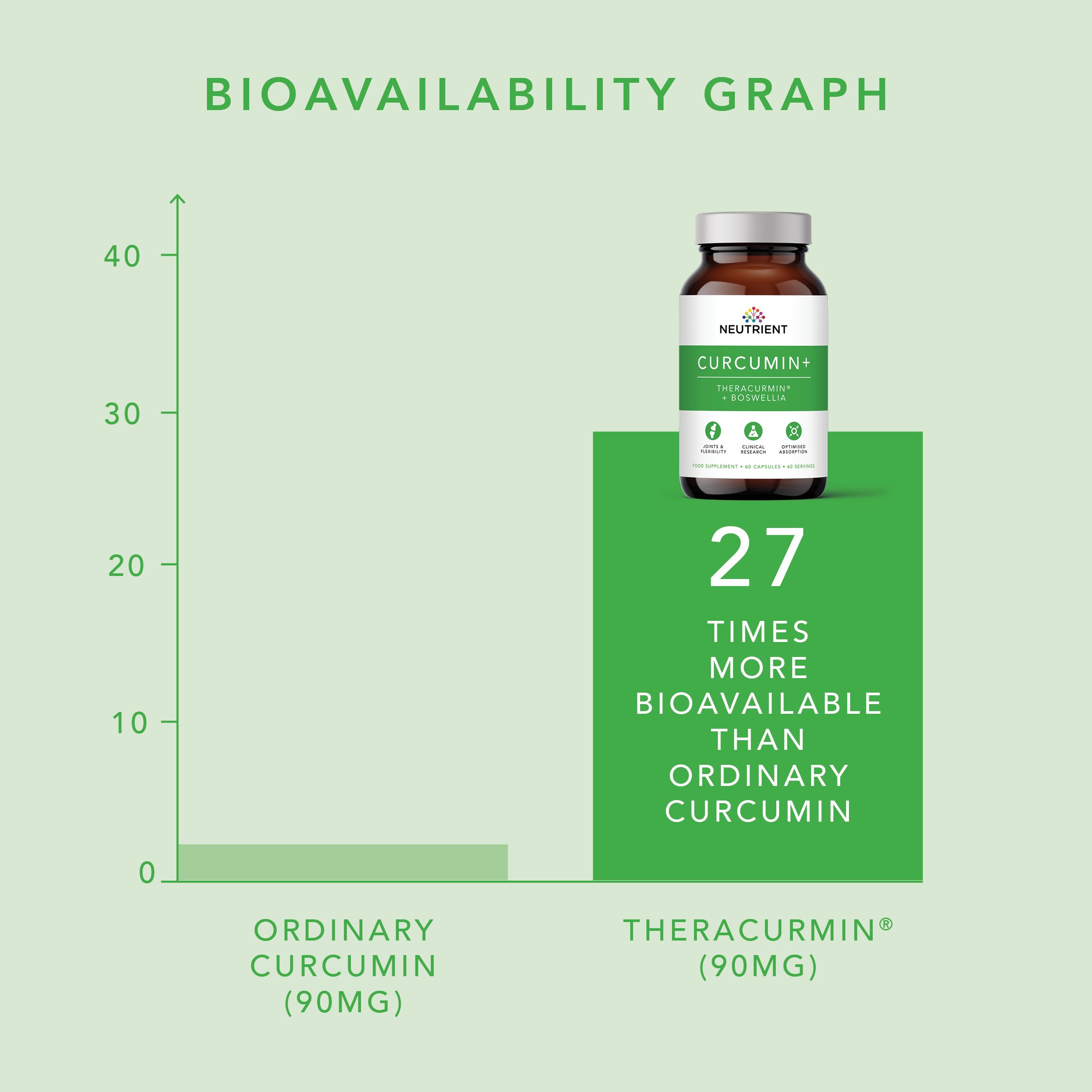 The newest product from award-winning practitioner brand Neutrient, which focuses on superior nutrient absorption and innovative ingredients is Curcumin+. Curcumin has been shown to have anti-inflammatory properties, which help reduce inflammation and joint pain. It also has potential benefits for heart health and brain function. This innovative new formula combines highly absorbable Theracurmin®, a patented and clinically researched form of curcumin, the active phytonutrient found in turmeric, with Casperome® a patented boswellia extract containing a full spectrum of boswellic acids. Both ingredients support joint health and flexibility, making these botanicals essential for helping maintain mobility and movement.
As with all Neutrient products, superior absorption of the nutrients is key in this formula. Theracurcumin® uses Japanese colloidal dispersion technology making it 27 times more bioavailable than ordinary curcumin, while Casperome® uses phytosome technology to coat boswellia in phospholipids enabling boswellic acids to be absorbed 3 times more efficiently and faster than standard boswellia.
Place your Order Now
Neutrient, the innovative supplement brand led by practitioners, is making waves in the world of nutrition with its high-quality, bioactive formulas designed for optimal absorption and efficacy.
Place your order now to get one free product when you buy 6 products!
To place your orders, or for any queries please contact us at: summer@abundanceandhealth.co.uk or +44 20 3239 4907