New way of getting your prescriptions delivered to your patients next day with fully tracked and signed service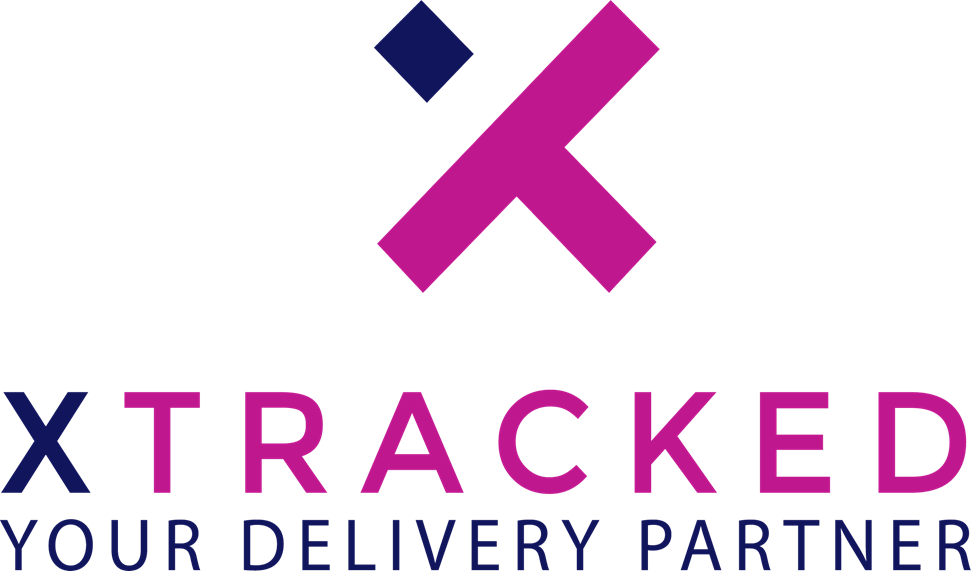 XTracked is an efficient, cost-effective, and secure delivery service designed especially for pharmacies. Fully trackable, we take your deliveries from pharmacy to homes, always keeping the items in the safe hands of our employees.
The need for home deliveries is increasingly important across many industries and we understand the additional measures that are needed in the pharmaceutical and health product market. Our aim is to solve problems faced by local independent pharmacies and provide a professional, reliable delivery service that benefits both pharmacies and their customers.
Our delivery app uses leading technology, to allow you to see real-time tracking and give you a full audit trail of each delivery.
Based in Manchester, we want to help local independent pharmacies to provide the best delivery service for their customers.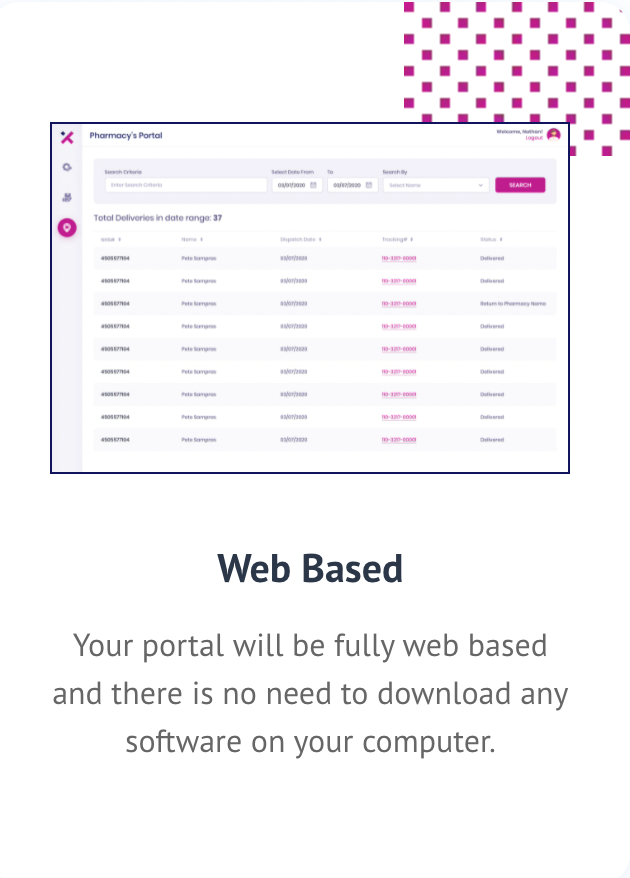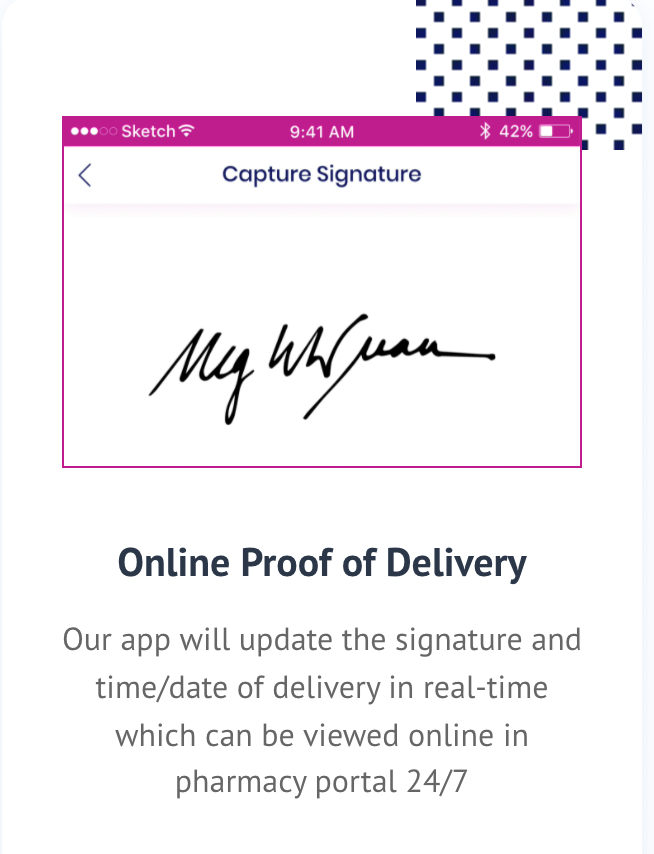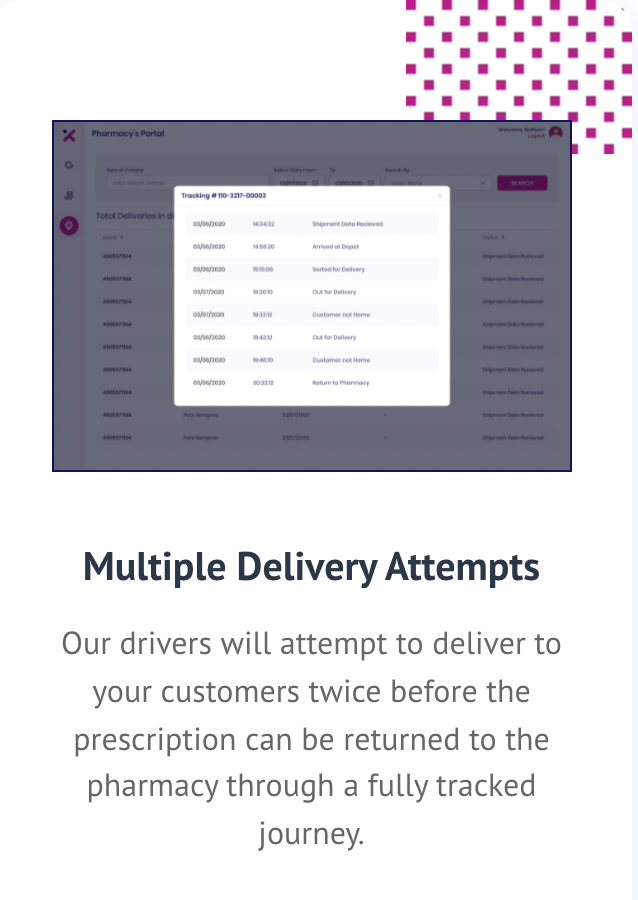 Text Notifications to patients prior to their delivery
Drivers with branded uniform and fleet of vans/cars with company signage
All deliveries updated on our web-based portal in real time
Fully Tracked and Signed
Qualified and DBS checked drivers' fleet
Multiple delivery attempts
Clear per delivery costings (No more per mile and per hour rates)
Temperature Controlled Deliveries available
Online Signature available to view 24/7
All records available online with multiple search options
Having spoken to many pharmacy owners and managers about the increasing strain on the national health service and in keeping up with new demands both logistically and financially, we knew we could help.
Put simply, pharmacies want a simple system they can put their trust in, to know that prescription deliveries are being made efficiently, professionally, and that they can track. So that is what we have created.
100% confidential
No third parties (All drivers are employed by us)
Excellent customer service
We are your pharmaceuticals & health products delivery experts.
'
Feel free to contact us today to discuss your delivery requirements
'
XTracked
Ivy Business Centre
Crown Street
Manchester
M35 9BG
'
0333 006 7797
07307 220727
sales@x-tracked.co.uk