07 Jul 2021
Nourish London, offering scientifically developed, highly effective, organic, vegan & cruelty-free skincare powered by ingredients from nature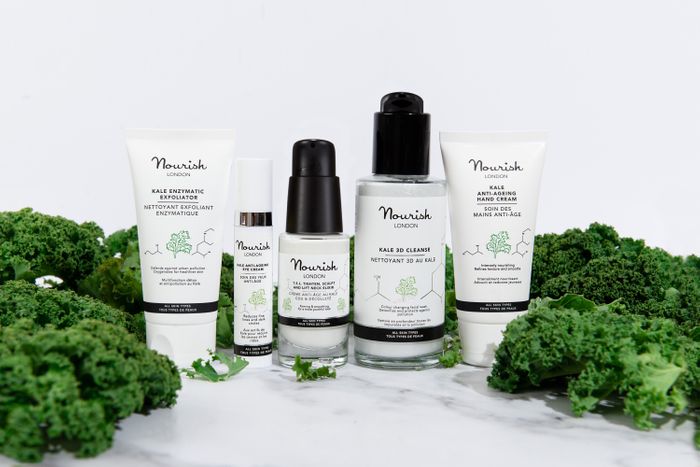 The brand was created in 2011 by Dr Pauline Hili, a renowned expert in organic skincare with over 30 years experience, and fellow of RSC. Combining her extensive knowledge of the skin and it's natural processes with her expertise in natural science, she has created a skincare range that improves the overall health of the skin, addressing such skin concerns as acne, pigmentation, sensitivity and the ageing effects of pollution.
With a passion for science and innovation, Dr Pauline continues to develop all of Nourish London's award-winning products, pushing the boundaries of natural science to ensure each formulation delivers superior immediate and long-term skin benefits.
Kale is one of the many high-performing natural ingredients that Nourish London use to create their award-winning, clinically proven products that work alongside your skin's natural processes to reveal beautiful, radiant, healthy skin.
We know the value of eating our greens, but is kale a superfood for the skin too? Dr Pauline Hili explains why kale really packs a punch.
She says: "It's brimming with Vitamins A, B, C, and K, antioxidants and phytonutrients, so applying it in skincare helps to detoxify and protect it, promoting collagen and preventing free-radical damage."
Nourish London's Kale range protects your skin from daily pollution, their Argan anti-ageing range plumps and firms your skin and they also have ranges formulated to suit all skin concerns such as the Balance range for oily and acne prone skin, the Relax range for sensitive skin and the Protect range for dry and dehydrated skin.
Through constant innovation and using the latest developments in natural science, Nourish London seek to create the most effective, 100% natural skincare that outperforms skincare formulated with synthetic chemicals.
The products are all researched and made at Nourish London's factory in Battersea and independently certified by the strictest experts so you know their skincare meets the highest quality standards - for your health and wellbeing, the growers and the planet as a whole.