02 Nov 2023
The Pharmacy Show 2023 Press Release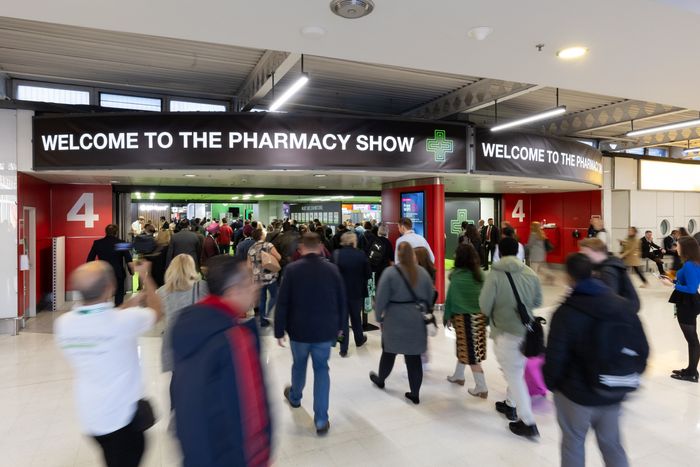 The Pharmacy Show returned to the NEC Birmingham on 15th – 16th October 2023.
Over the course of two days, the show united 8,509 pharmacy professionals from across community pharmacy, general practice and integrated care systems, including 298 exhibitors and 209 speakers.
A heartfelt thank you
As the show continues flourish and provide the annual meeting point for community pharmacy professionals, we were delighted to see the buzz around the show. We want to extend a special thank you to each and every person who attended and contributed. The energy and collaborative spirit around the venue was inspiring.
Reflecting on an amazing two days at the show, Garry Tyson, Event Director of The Pharmacy Show shared his thanks to everyone involved:
'Thank you to everyone who was part of The Pharmacy Show 2023. Speaking to visitors, exhibitors, partners, speakers and sponsors – the show was certainly special this year and the buzz on site was phenomenal. A special thank you to my amazing team this year, whose hard work paid off. I look forward to hearing the success stories from the show and seeing our sector move forward into 2024.'
What they loved about the show
The Pharmacy Show is THE place to be for pharmacy professionals, but don't just take our word for it – here's what our speakers and exhibitors had to say…
An unmissable opportunity
Speaker at the show Atif Shamim, Pharmacy Dean for the South West, NHS England commented on the amazing opportunity The Pharmacy Show provides:
'It's a really exciting time for pharmacy at the moment and the fact that we have this venue, this opportunity to come together to have these conversations with so many stakeholders is invaluable.'
Networking
Helen Wilson, POD Service Manager for NHS Norfolk and Waveney ICB, spoke about how important it is to get out there and explore beyond your day-to-day surroundings:
'Sometimes worlds can be quite small, so to come out and do the networking, see other people, understand what's going on in the wider world of pharmacy is a really, really good thing to do.'
This was a sentiment echoed by Mark Pitt, Director of Defence Services for The Pharmacists' Defence Association:
'It's quite an isolated profession, with most pharmacists tending to work in a single pharmacy where they don't get such a great opportunity to talk to colleagues and see what's going on in the wider world – so it's very valuable.'
Exhibitor exposure
No matter who your target market is, you're sure to meet them at The Pharmacy Show – just as Matt Livingstone, Sales Training and Development Manager for Reckitt did:
'Clinical pharmacists, pharmacists, pharmacy staff, the pharmacy buyers, we've already met them and hopefully we will meet more. They're all interested in trying our new products – this is why we come, it's successful.'
Overcoming obstacles and looking to the future
With 'the future of pharmacy' a hot topic, Steve Brine MP, Chair of The Health and Social Care Committee spoke about the committee's inquiry into pharmacy – exploring questions including 'what does the future look like?' and 'how good can it be?'. He reflected on some of the key issues that lie ahead:
'The challenge for pharmacy is workforce, medicine shortages, and just survival for some branches. I think there's a view that you can thin out the community pharmacy network and there won't be any loss of service… there will be. We want to make sure those primary care centres are there, and they're doing more and more to provide preventative primary care services in the community.'
Get ready for The Pharmacy Show 2024!
We're excited to announce the Pharmacy Show will be back again on 13th – 14th October 2024 at the NEC Birmingham – with even more opportunities to explore the latest sector updates and find answers to your everyday challenges and questions.
To get involved in next year's event, register your interest now: https://www.thepharmacyshow.co.uk/register-interest-2024
We can't wait to welcome you.