08 Nov 2021
Reward your unsung heroes with the Pancreatic Cancer Action's Turn It Purple Pharmacy of the Year Award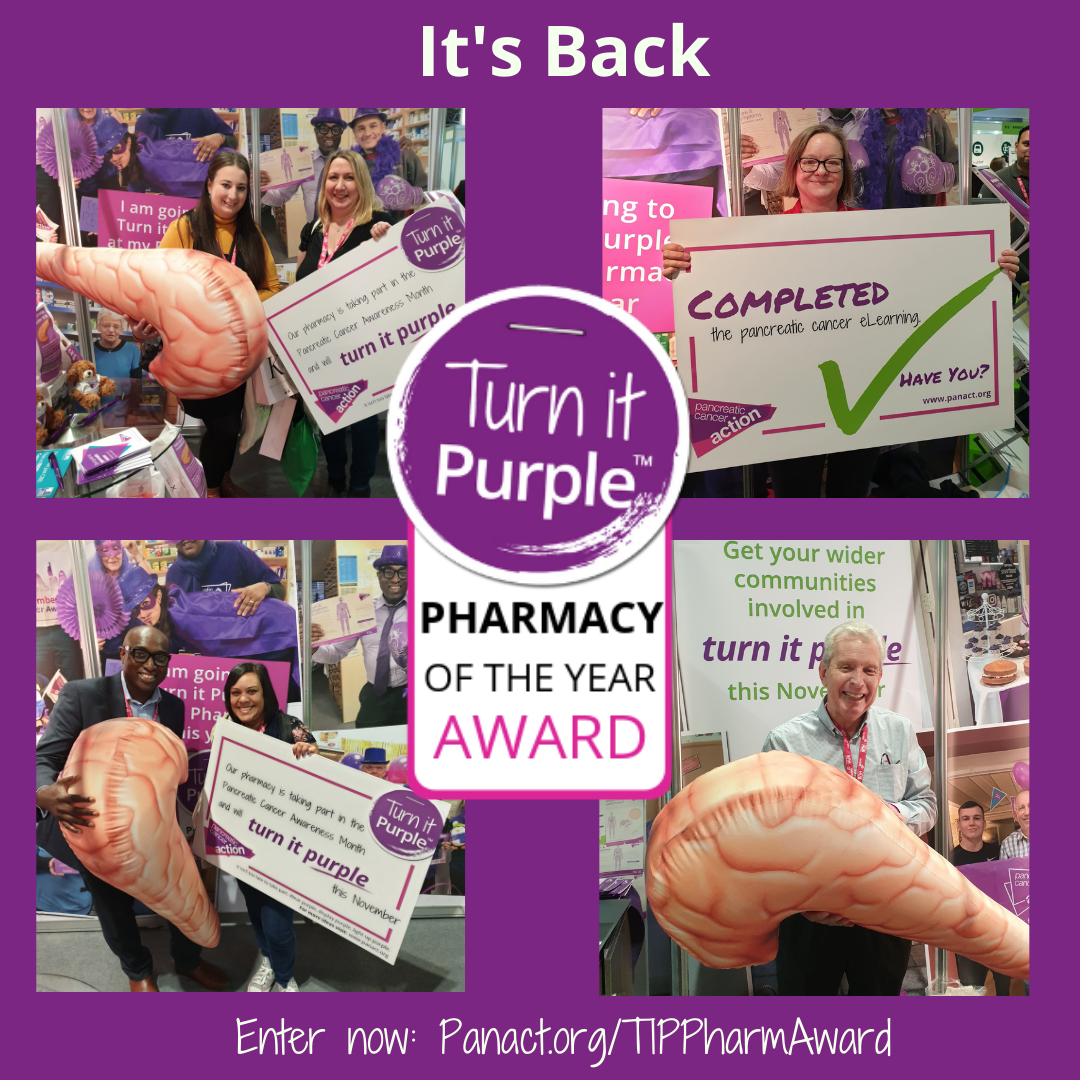 It was great to be back at The Pharmacy Show! What a fantastic buzz it was, and what a way to kick off this year's Pancreatic Cancer Awareness Month, which is in its 10th year.
We believe pharmacies play an essential role within the community. Those with regular customers are well placed to spot the signs and symptoms of pancreatic cancer. Everyone knows of the pressures in primary care over the last 18 months. However, not everyone knows that pharmacies stayed open during the COVID-19 pandemic delivering essential counselling, information and medicines to patients and their local communities. For that reason, we want to make a song and dance of every single one of you!
Why you Should Take Part
Taking part in Turn, it Purple is a fun way to engage with your team and the local community to raise much-needed awareness of pancreatic cancer. Every pharmacy that submits an entry for the award will receive a certificate of recognition to display in their pharmacy.
The winning pharmacies will receive the following:
TIP Pharmacy of the Year Award
Publicity in leading pharmacy magazines which all UK pharmacies will receive.
Recognition across Pancreatic Cancer Action's social media channels and website, which has an average reach of 75,000 people a week
And more.
We will even start you off with some printed materials and purple decorations to display in your windows. Request your pack today panact.org/TIPPharmAward.
Good luck everyone!