05 Oct 2023
Our must-see exhibitors 2023!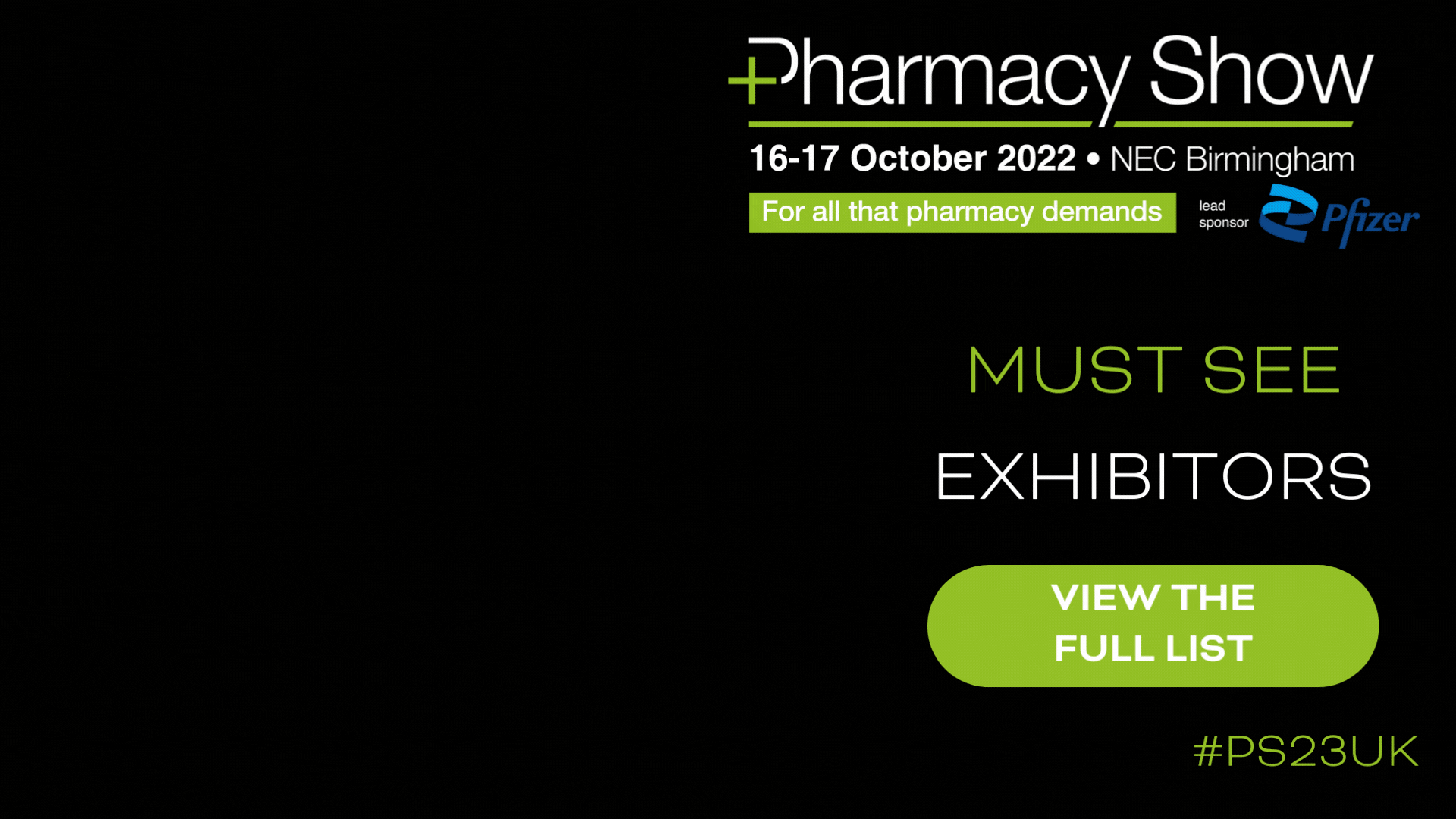 RXTRACKED
STAND: C66
RxTracked offers a fully tracked and signed prescription delivery service. We collect from the pharmacies and deliver to their patients using our own fleet and in house delivery software.
LABCOLD
STAND: A40
We're a specialist ISO9001 UK manufacturer of medical refrigeration. Our pharmacy refrigerators are designed for the safe storage of cold chain medicines and vaccines. From shops and surgeries to wholesale and hospital pharmacies, there's a model for you. Visit our stand to discover more and grab a Labcold penguin.
FIRSTDATA BANK
STAND: L61
FDB (First Databank) creates and delivers the world's most powerful drug knowledge that ignites, inspires, and illuminates critical medication decisions. Our solutions drive healthcare information systems that serve the majority of hospitals, GP practices, pharmacies and many other areas of healthcare and are used by thousands of clinicians every day.
ALTRIENT
STAND: J23
Abundance & Health is the European distributor of high quality, high performance, wellness products that meet stringent quality and efficacy standards- Altrient, Neutrient and Results RNA. Headed up by Jonathan Orchard, renowned health practitioner who is in search of innovative products that positively impact health and wellbeing.
CHRISTIE & CO
STAND: D30
Christie & Co is one of the UK's largest specialist firm of business agents dealing with the valuation and sale of pharmacies. Our specialists have an in-depth knowledge of the area in which they work, and our clients can proceed with confidence knowing that we are regulated by RICS.
DERMA MEDICAL
STAND: G26
Derma Medical is a global leader in aesthetic training, offering innovative courses that transform our delegates into experts in the field of injectables. We are dedicated to providing the highest standards of non-surgical cosmetic injectable training, through industry mastery, innovative techniques, patient safety first and elite accreditation.
ROBSON PHARMACY MEDIA
STAND: L05
Marketing that puts money in your bank account!
200+ pharmacists have grown their business and make more money.
Grow new items e.g. from 10,000 to 28,000 within 2 years
47 pharmacists average growth ,1,005 items monthly (3 months)
Boost private services
Increase OTC sales
New care homes
Exclusivity available
VALLEY SOLUTIONS
STAND: C10
At Valley Solutions we're making sundries simple with our new Life walking stick display, hot water bottle range, quality Dash umbrellas and Labre's Hope soaps & candles. We would love to support you in having the right products available for your clients and look forward to seeing you!
LOCATE A LOCUM
STAND: D12
Locate a Locum connects pharmacy workers with over 10,000 pharmacies across the UK allowing them to book high-paying, flexible shifts in under one minute. Locate a Locum allows employers to access over 30,000 compliant locums. Locum management tools give organisations the ability to attract, manage and pay locums.
STADA
STAND: E30
STADA UK Consumer Health, one of the UK's fastest-growing, leading producers of household pharmaceutical products, is proud to reveal new and exciting developments within category-leading OTC Brands.
Come visit stand G30 to hear about our new product launches, packaging refreshes and innovative educational materials.
HEALTH FINDER PRO LTD
STAND: G70
Health finder pro incorporates Talk to a Doctor Pharmacy. We are looking to partner with key pharmacy independents and small chains to deliver Prescrption Only Medicine presribing to you using our unique prescription sign off platform.
TITAN PMR
D55
Titan is a fully NHS accredited Pharmacy PMR System which fundamentally changes the way that pharmacies work, creating new efficiencies and delivering a platform that opens up new possibilities for the future of the industry.
PRECISION BIOTICS
STAND: G15
Founded by scientists who believe the microbiome contains answers to many health problems. Researching thousands of bacterial cultures with experts from a world leading centre of research, we have been dedicated to understanding unique bacterial strains and their role in specific health areas.
COOLMED
STAND: B20
CoolMed supply top-quality medical fridges and freezers to healthcare organisations throughout the UK at affordable prices.
We pride ourselves on our fast delivery times. We achieve this by providing an efficient service from our own warehouse rather than via a distributor.
NOVA BIOMEDICAL
STAND: K23
Nova Biomedical is a world leader in point of care and critical care in-vitro diagnostics. Allegro® is a fast, compact, point-of-care, capillary blood analyser that features a clinically important menu of 16 tests. Nova also provides handheld meter-and-strip based measuring systems for glucose, ketone, lactate, and creatinine/eGFR point-of-care testing.
MASTA
STAND: K48
Preferred franchise partner to community pharmacies for private Travel Health vaccines due to our 30+years of quality experience and network of over 1000 contracts. Our award winning travel health brief has been imitated but never recreated, its unrivalled in the market. We are looking to expand our franchise partner offering further.
JORJA HEALTHCARE GROUP
STAND: F25
Jorja Healthcare Group is a private medical provider offering advanced diagnosis and treatment solutions across various conditions. We have multiple clinic locations for convenient access to consultations, MRI scans, lab services, orthopaedic surgery, out-patient treatments and prescription fulfilment, partnering with pharmacies to offer faster access to reasonably priced solutions.x
LS RETAIL / PROSTRATEGY
STAND: H55
LS Retail, an Aptos Company, is a developer of management software for pharmacy, retail, and hospitality businesses.
We power 100,000+ stores in 157 countries.
Our solutions unite within one platform financials, POS, e-commerce, order and inventory management, dispensing, customer management, reporting, and more.
ROKSHAW LABORATORIES
STAND: C61
With a full range of UK manufactured EU-GMP full spectrum oils and flower products, containing varying levels of THC & CBD content, Rokshaw Laboratories is the MHRA-approved Specials manufacturer making medical cannabis more accessible and affordable than ever before.
MORRISONS
STAND: F10
Our 117 in-store pharmacies across Britain promote overall well-being for millions. Regardless of your career stage, you'll experience strong support and seamless integration into the team. We're dedicated to your professional growth with excellent training, allowing you to deliver exceptional customer care that sets us apart.
PHARMACIST SUPPORT
STAND: C46
Pharmacist Support is an independent, trusted charity providing a wide variety of free and confidential support services to pharmacists and their families, former pharmacists and pharmacy students. We listen, without
judgement, and compassionately encourage and empower people to create positive change.